A 3 Day trip to enjoy your summers, chilling with your friends at the happening union territory of Diu. This travel guide contributed by Samarth Karia helps you plan your summer trip in just 3 minutes. He briefs you about his trip details in the easiest format so you get all the information as quickly as possible.
IN BRIEF
This guide gives you the details for an experience covering the following!
Explore Offbeat Beaches and Caves
Enjoy Resort Pools
Watch Sunsets, Food, Drinks and amazing views
Try amazing food items
If you are intrigued, read on!
HOW TO REACH
The most convenient modes of transport to reach Diu will be by road.
Diu does not have a railway station. It has an airport but with limited connectivity.
Local buses and government buses run to and fro Diu.
However the best way to enjoy a short trip to Diu will be to take your own vehicle and explore the region.
WHAT & WHEN TO DO
DAY 1
Arrive at Diu around noon.
Set up your stay at The Palm Hotel near Nagoa Beach.
Grab Lunch and Drinks at Rasal Beach Resort.
Go to the liquor shops in the city and purchase some amazingly cheap alcohol. (You mostly won't be going to the city again)
Tip: There's a Government shop that would give you the best rates. Warning – Keep the liquor with you in the car, drinking in public is prohibited.
Drive back towards the beaches, this time go to Vanakbara Beach, play around in the vast empty beach free of commercialization.
Drive to the cliffs nearby to witness an amazing sunset. You have to leave the car behind and trek for a few hundred meters. Warning – Keep your wallets and purses hidden/with you. There have been cases of theft from the car.
Post sunset, drive to the boat yard at Vanakbara and witness something truly majestic.
Return from Vanakbara for Dinner at Destin, it's between the city and the airport. You can have your private gazebo there.
Buy snacks and soft drinks by 9:30 PM as everything closes quite early near the beaches.
Return back to the hotel, if you are staying in the sea view tents, ask the manager to set up a table and chairs outside your tent. Let the night begin.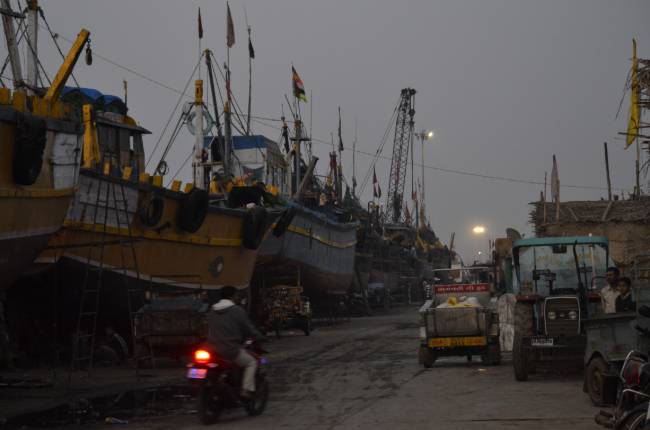 DAY 2
Wake up early and take a swim at Nagoa beach.
Get freshened up and spend some time at the tall cliffs right in front of the Hotel.
Drive towards the city and explore the Fort of Diu & St. Paul's church
Visit the Diu City markets.
Have lunch at one of the sea side restaurants like Hotel Apna.
Drive towards Jalandhar Beach, enjoy the amazingly scenic drive and spend some time at the beach.
Visit the temple with the submerged Shivling. It's something to witness.
Next go to Ramvijay Ice Cream and try their Cream Soda. It's one of a kind.
Visit INS Khukhri Memorial and spend time around the monument till sunset.
Shop for the night before leaving the city.
Have dinner at Hokah (Now "The Palms Beach Resort"). They serve authentic continental food.
Spend some time at Nagoa beach feeling the amazing sea breeze.
Head back to the hotel and let your night begin.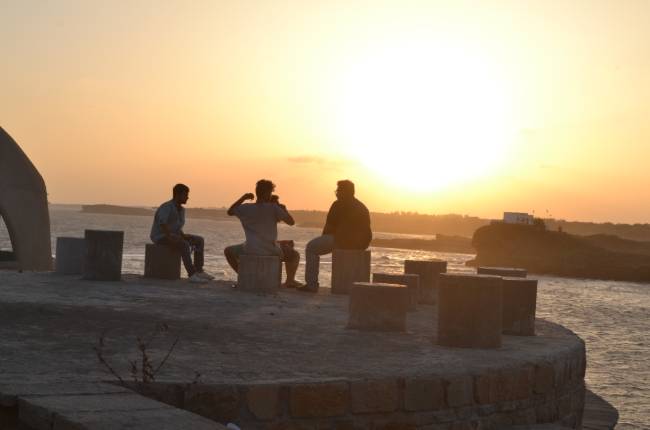 DAY 3
Wake up early, swim at the pool.
Get freshened up, pack your bags, and check out of the hotel.
Visit the sea shell Museum on your way back to the city. It's run by a Retd. Navy Officer.
Have brunch at O'Coquiero in the heart of the city. Make sure to call before you go as they might be closed. Run by a couple and they serve amazing food. Pancakes are a must try!
Say goodbye to the union territory with fond memories.
WHERE TO STAY
You have a range of options to choose from. Samarth suggests the following
WHERE TO EAT
HOW TO TRAVEL AROUND
You can walk and hike for short distances, however you will need a vehicle to go to all the spots mentioned. There is no organised frequent public transport except auto rickshaws.
The autos are usually overpriced and not available at every spot. Renting a vehicle is also quite difficult.
The best option is to use your own vehicle to travel around.
However in case you are not travelling via your own vehicle, fret not. It is very much possible to cover all these spots using the combination of local transport & autos. It just may take a little patience.
SOME PICTURES FROM THIS TRIP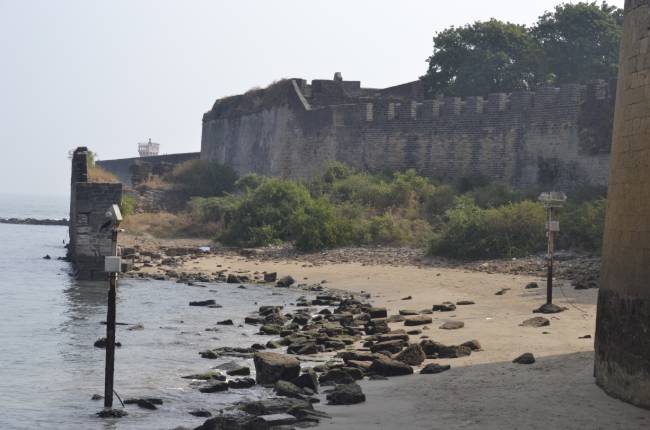 If are still looking for a reason to visit, check out Incredible India's Video on Youtube and let your minds be amazed!
This Itinerary was Contributed by a Community Member!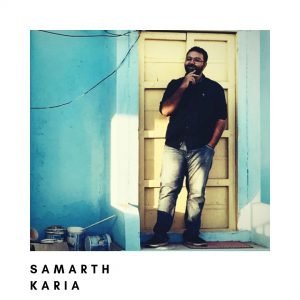 You can reach Samarth for connecting about this trip on his Instagram.
---
Ensure you travel responsibly and keep your carbon footprint to the minimum. Happy Xploring!
---
Want to share your Xperience and tell everyone about how you travel and plan your trips? Now you can, in just a few steps! Head out to Share your Trip page now!