We have all experienced the rush and the excitement when we are just about to start a wonderful trip. The routine life used to quickly slide into an escapade and transform into something so gorgeous or adventurous. The feeling is something along the lines when Paulo Coelho says " If you think adventure is dangerous, try routine, it's lethal!" Your wanderlust may have ticked off many places on your bucket list and many more to go. Although the current pandemic scenario may have completely flipped off your plans. And right now you may be looking at various alternatives to travelling to feed your travel bug! One wouldn't have thought we'd be having such a huge 'Staycation'.
But, we might have never thought that social distancing weekend plans would be travelling from kitchen to living room! Albeit, it is our social responsibility towards ourselves and to our communities to adhere to the new norms. However, nothing can compare to the actual feeling of travelling. Therefore, to satisfy your intense wanderlust cravings, here are a few tips to hold you on until your next trip.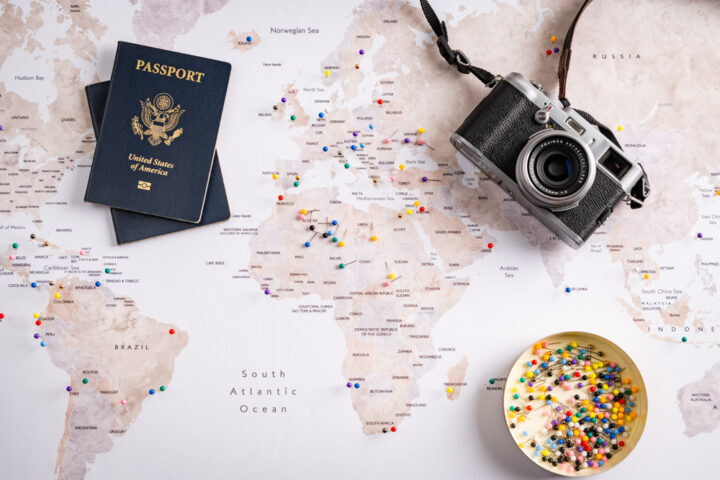 Note: This article may contain links to our affiliate partners such as Amazon, booking.com, etc. If you find our website useful, please consider booking through these links. When you do, we earn a small commission at no additional cost to you.
1.Travel through a book
Travel Books are one of the best substitutes if you miss out on your Wanderlust. It is like entering a whole new world. You can find out a lot about someone or something through their piece of art or writing. Books transport us to the most magical experiences and places. Our top picks are:
Here, Ruskin Bond describes his endearing affection and nostalgia for his home for over forty years. He explicitly explains his many journeys to, from, and around Mussoorie, and then dives into the daily scandals surrounding his life and friends in the (not so) sleepy hill town.
In this Podcast, Chris moves with his wife Ana to a mountain farm near Órgiva and misadventures gleefully unfold as Chris comes to terms with the terrain, the lifestyle, and, of course, the locals, who possess all the rugged, homespun charm you'd expect.
In this book, an Andalusian shepherd boy named Santiago travels from his homeland in Spain to the Egyptian desert in search of a treasure buried in the Pyramids. He is both a simple sheepherder and an ambitious explorer. He follows his dreams, literally, as well as "signs" from his environment
A powerful, blazingly honest memoir about the story of an eleven-hundred-mile solo hike that broke down a young woman reeling from catastrophe – and built her back up again.
It is a great reference for beginning budget travellers. It lays out how to plan for your trip, helps explain how to get over your fears and how to thrive on the road on a budget.
Add more bling through these Magazines..
You might want to delve into some magazines too, in addition to these wonderful books! We recommend you to check them out. Some are even providing free online copies to keep up the Travel Spirit! Check out our most favourite:
You can also listen to so many books nowadays on platforms like Audible. Flip through the mind-boggling content they serve. This for sure will help you feed your wanderlust!
2. Try a travel related Home Decor
What more fun to revamp corners of your home! Find out that photo album and grab some art stuff to get creative with! Being nostalgic about a particular place?
Firstly, start a creative project and portray your joy of travelling. You may create a travel themed Gallery Wall or paint a wall and do some typography on it. Or, set up a tent on your balcony or on your terrace. Jazz it up with fairy lights, good music, and get some munchies while enjoying it. Skype your best friends to show them such alternatives to travelling and share your joy.
Secondly, some other ways could be to learn to make aromatic candles. Bring that nostalgic memory of the beach with the oceanic scents from the candle. Paint on it as you wish or pour into a glass jar infused with cinnamon or real orange peels.
Thirdly, you can even revamp your shelves by replacing old stuff with indoor plants.
3. Have a hands on Experience of Global Cuisines
You are surely touched by the authenticity of the cultural cuisines offered at all places when you travel. You may have had the finest experience tasting the signature dishes or the local street food. Grab this opportunity to recreate these dishes at home! Also, you can completely try cooking an international cuisine dish of a particular place which you are planning to go to! In other words, say you are missing that delicious Thai food, and you want to make it on your own. Thai cuisine is brilliantly complex tasting and known for its amazing balance of sour, sweet, bitter, and salty it's actually easy to make at home.
You'll have to go likewise:
Firstly, decide what dish you want to recreate. It could be Thai soups, appetizers, a main course dish, or a dessert.
Secondly, stock your Thai pantry! Google out your selected recipe and jot down all the ingredients you need from outside. Make another list of the things which you have in your home. Find the exact utensils -Wok, grater, cooker, steamer, etc.
Order those ingredients online the day before. D mart and Amazon groceries are offering quick doorstep deliveries.
Thirdly, look for any pre-preparation required.
Generously prepare your recipe
Lastly, savour it in a sassy setting, like you are actually eating out at a restaurant. Click the photos and share them with your friends.
You can choose your variants ranging from momos or to the indulgent creamy chocolate muffins. In addition, try experimenting with nutrition-rich foods and fuse them with your lifestyle as well.
One can also take up online cooking classes as many people are now offering them globally on social media platforms.
In addition, there will be when times you need to pack something light and nutritious food for your trip. Or some trips may require camping in such terrains where you have a limited supply of ingredients. You can prepare such pre-mixes, sauces, cooking hacks to help you on your next trip. Check this out for easy camping meal ideas. You can also explore some road trip hacks as well. I am sure these alternatives to travelling would get you prepared for any given conditions on your trip.
4. Inculcate new Skills
You would have always wished to learn and develop new skills but abstained due to lack of time. At last, you can seize this opportunity and dedicate this spare time to learn some skills. It could be as simple as learning how to take photos or videos. Or it can be to learn editing, basic coding, or learn singing, playing guitar, or try some art and craft tutorials on platforms like Udemy and Skillshare. In other words:
In addition, to upgrading virtual skills, one can invest time to elevate at a spiritual level by learning Yoga or Meditation. Learn some acupressure techniques or simply study some Ayurvedic Therapies. These approaches will instill positivity and make you feel rejuvenated. Thus, it takes care of your emotional well-being in such hard times.
Apart from these alternatives to travelling, one can pursue Gardening and relish home-grown basil or tomatoes fresh from your Kitchen Garden.
These are just to name a few. You can explore your interest and make the best use of internet and your time.
5. Take a Virtual Detour
In these modern times, technology has flourished sweepingly. Thanks to all the technological advancements and the internet, now we can connect with the world from the comfort of our screens. Consequently, the whole world is just a fingertip away from our computers or mobiles. Enjoy a good deal of virtual tours of museums, travel, and cultural shows. You can experience these alternatives to travelling and satisfy your nostalgia.
We have curated a list of top travel shows and movies on Netflix and other platforms to make your work easier! Read them here.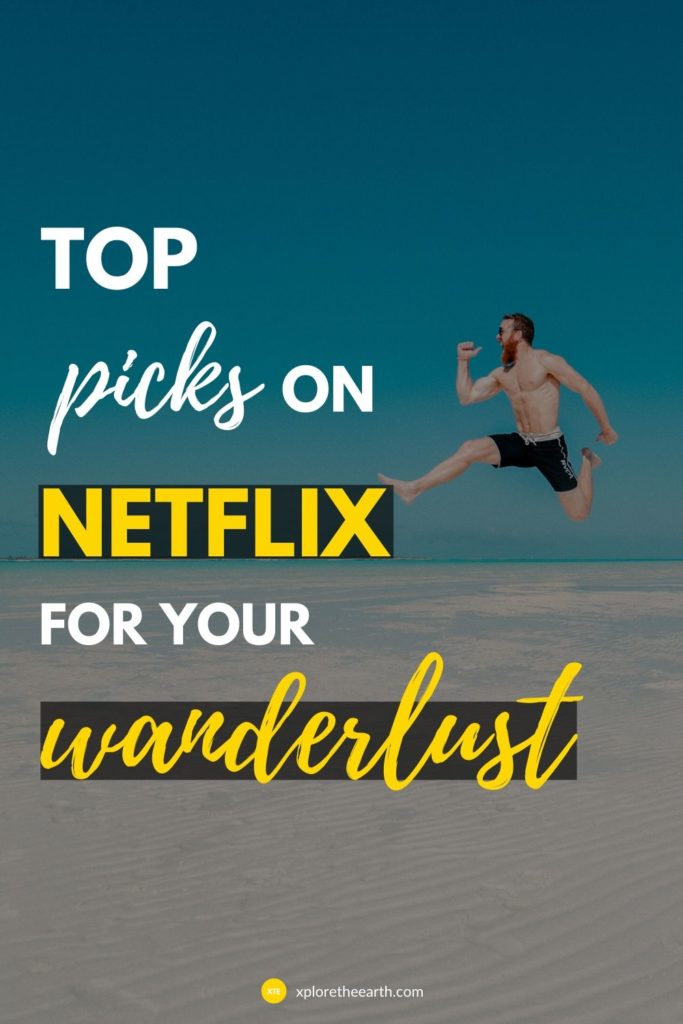 In these unrivaled times, all major places are shut due to safety measures. But the good news is you can virtually visit them. Thanks to Google's Arts and Culture initiative. Explore them with all your heart and indulge in World History.
You can take the virtual experience to a whole new level with a pair of virtual reality glasses such as Google's Daydream. Pair it with Google Earth and you virtually visit just anywhere in the world!
If you are a Disney Fan and miss your childhood characters, you will be thrilled to see Walt Disney World virtually as well! Isn't this a boon!
Nonetheless, check our XTE website for the super interesting stuff! You wouldn't want to miss out on watching episodes on our epic Manali to Leh cycling trip!!
While there are no restrictions on time when being at home, binge-watch the shows or pick up a movie. Grab those popcorns and chill out with these shows. Isn't it one of the wonderful alternatives to travelling?
6. Learn a new Language
With that extra time you have on hand, try learning a new language. Get on Amazon and discover plenty of books for different languages. Nowadays, we are also equipped with great apps, such as Duolingo or Babble, which teaches you basics of any language. The free apps help you engage in conversation and offer real-time feedback.
Not only that, you can also take up online classes for your preferred language. You can turn this task into a fun activity by joining Skype classes or Zoom meetings where you connect with other people.
So, let us make it simpler for you on how to go along with this. According to research- English and French are the topmost 2 languages spoken in most of the countries. It is expected that French will be the most spoken language by the year 2050! Étonnant!
Some quick facts about French language that'll surprise you :
French is the official language of 29 countries.
Also, It is one of the easiest languages for English speakers to learn, if English is your native language. Both languages have Latin roots. That is why there are a number of similarities.
French is a language of literature. You're probably familiar with Les Misérables but did you know that some of the most famous children's fairy tales were originally written in French as well? Think La Belle et la Bête (Beauty and the Beast), Le Petit Chaperon Rouge (Little Red Riding Hood)
Fun Fact- French doesn't have any word starting with 'W'
So, ain't learning a new language one of the interesting alternatives to travelling? It is worth giving a go. Au revoir!
7. Document your past Adventures
The moment you have read this title, memories of your past trip would be flashing in front of you. You would be missing all the fun you had! So, why not utilise this spare time to organise them. This is one of those alternatives to travelling that will definitely fuel up your creative bug. This way you can always cherish the memories without losing them and share them anytime. Find out how!
For instance, take that pen and paper and plan out on making a blog you always wished for! Blogs are an amazing way to express your thoughts and portray your skills. They provide you with the ability to organise all your past trips and upload all the relevant details and photos. Wondering, how you can go about documenting your travels? Well, we at XTE offer a travel platform where many community members regularly contribute their expeditions! And you can too! Just head out to check our community section.
One can even follow the evergreen trend of making a travel photo album. All you have to do is find those pictures and print them. Now, just paste it into the album and you can scribble down some notes or write messages below them. Ethereal yet tangible, connecting you to a stream of emotions no matter how many times you handle the same set of photos or photobook. Get your personalised album from online platforms too such as Zoom.in.
You can even get crafty and create a travel journal or a sketch-book. One can collect all the travel tickets, memos, bills, stamps, post-cards from the places you have been to and create a wonderful collage.
8. Listen to Uplifting Travel Podcasts
Are you craving about wanting to know about a new place, then here's another one of the alternatives to travelling. Podcasts are amazing as you can hear them while nonchalantly doing some household work or some cleaning. You can learn a lot from podcasts and it will help you feel motivated. To name a few-
Based in Brooklyn, New York, Barcelona, and Spain, Roads & Kingdoms is an independent online publication that explores culture and politics through food and travel. This was founded in 2012 by veteran journalists Nathan Thornburgh and Matt Goulding and they also featured Anthony Bourdain.
Here, travel expert Jason Moore from ZeroToTravel.com chats with adventurous people living life on the road so you can discover new ways to travel endlessly. So, if you're a travel newbie dying to figure out how to explore the world, an occasional traveler longing to make your holiday every day, or an experienced globetrotter seeking unique ways to keep travelling full time, this is just the podcast for you.
Host and journalist Shelby Stanger interviews world-class explorers, travellers, athletes, authors, scientists, health experts, and entrepreneurs about how they've taken their own wild ideas and made them a reality. She believes that some of the wildest ideas can lead to the most rewarding adventures. Tune in to start living more wildly today.
Lale Arikoglu and Meredith Carey extract the realities of travelling as a woman today, celebrating extraordinary women in food, hospitality, adventure, and travel journalism, and celebrating all the reasons why we refuse to stay home. Titled a podcast for women, by women… this podcast is created by the travel team over at Conde Nast!!
These are some of the great ones to put on the list. Find them on Apple Podcast or on Spotify and listen to some diligent content. Podcasts are an amazing way to feed your travel bug and an explicit way to pull from alternatives to travelling just from the comfort of your home.
9. Dream about your next trip
In such times, it is hard to think of travelling anywhere. That doesn't mean you are stuck forever! Take that list and mark it off with some diligent planning. With the constant reminders about following social distancing guidelines and wearing masks to fight Covid-19, travelling seems like the last thing on our minds right now. No pandemic can rob us of the yearning to reach new regions, explore stunning locales and visit the countryside.
Wondering where to go and how to go about it?
Be rest assured, as we are here to help you out. Moreover, we have made a list of the best places you can travel to in India and Outside India as well! You can pick up places to go this year, or plan it for 2021! You can check our detailed article on Long Weekends and where to travel in and Outside India.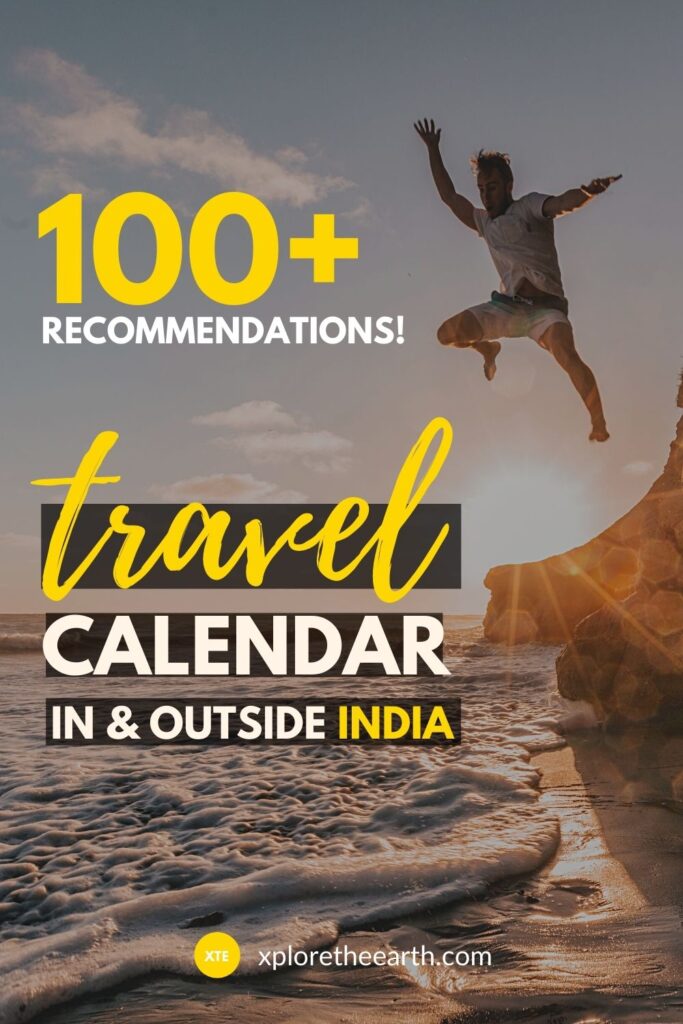 Out of which these are our top 5 picks post lockdowns taking in the consideration of the new safety norms:
Shimla: Snow-capped peaks and might glory of the Himalayas will leave you speechless.
Munnar: Take a break and enjoy the winding roads of tea gardens.
Spiti Valley: Tiny hamlets and serene monasteries are sprinkled across this desert mountain valley!
Udaipur: Enjoy the royalty and the grandeur of Udaipur's havelis.
Goa: This laid-back city offers plenty of time with Nature, and the perfect time to unwind and relax.
Our 5 picks for International travels are:
Maldives: Absolutely perfect beaches with blue waters make the Maldives just the place for a chilled and relaxing vacation.
Singapore: The best of what a cityscape can offer with beautiful gardens, amusement parks, and a beautiful skyline.
Norway: Learn about the Viking heritage, and enjoy the perfect slopes for skiing and some of the best views for hiking.
New Zealand: Learn the ways of the Maori tribe and enjoy one picturesque landscape after another.
Greece: With endless architectural marvels to gawk at, beautiful landscapes, perfect climate, and rich cultural heritage, Greece is one of the top destinations to go for.
Bookings- Stay
Check out booking platforms. Firstly, check the hotel's website. In addition, you can check on various booking platforms such as Booking.com.
You can also curate your package with a travel group or travel company.
If it is a relatively smaller property, call up the given number from the website. If you are lucky, they might want to offer you a lesser rate and avoid the commission to huge platforms.
Posting online about travel can not only help you with good recommendations, but you might also get free stay too!
Couchsurfing, Hostels, Lodges, and Dharmashalas are very cheap if you don't really care much about luxuries.
Look for rented heritage properties, to get you that feel of the history.
Go for Airbnb for longer stays.
This is an amazing one of many alternatives to travelling and eventually satisfies your wanderlust.
10. Work towards making it a reality
Don't just dream but make efforts to turn into reality. Travelling isn't just as easy as buying an airplane ticket. It involves thorough planning and management. While there are already so many alternatives to travelling, nothing beats the actual travel vibe.
What you can do-
Certainly, you can start by jotting down your goals. Everything else will follow if you have a mind map prepared.
Secondly, cut off on unnecessary expenditure. After all, you are investing those bucks in life long moments.
In addition, you can start to generate a second source of income by investing it somewhere.
Look out constantly for discounts and sales available frequently on websites like coupondunia.com etc.
There are even offers available in your bank debit and credit cards. Compare them on paisabazaar.com for the best offers.
Plan your job/ business schedules ahead so that you can easily be off from it and enjoy your trip hassle-free.
Not only you can follow these guidelines but also think about investing in props for enhancing your travel. Say, for example, you are a big fan of photographing nature, you can seriously think of buying a Go-Pro camera. You can buy on EMI or however you wish so. That fresh feeling of owning a new gear itself gives a chill. Once you have it, learn how to use it. This process of learning a gadget is so intriguing. And gradually, you will learn to make the best use of it before your next trip! Wouldn't this be amazing?
Another one of the alternatives to travelling wanderlust is that you can research on Travel Websites for volunteering at a famous place/ gallery to guide other people. Mail them before hand to show your interest. This way, you can get the best of both worlds!
The sky's the limit!
Be open to experimentation! You don't have to limit yourself. Try out different things. You can learn any skill you put your mind to. With consistent effort, you're very likely to see results!
While there is no substitute for travel, we hope you found these tips of alternatives to travelling helpful. Hopefully, they will help satisfy your wanderlust until you can go on your next trip!
PIN THIS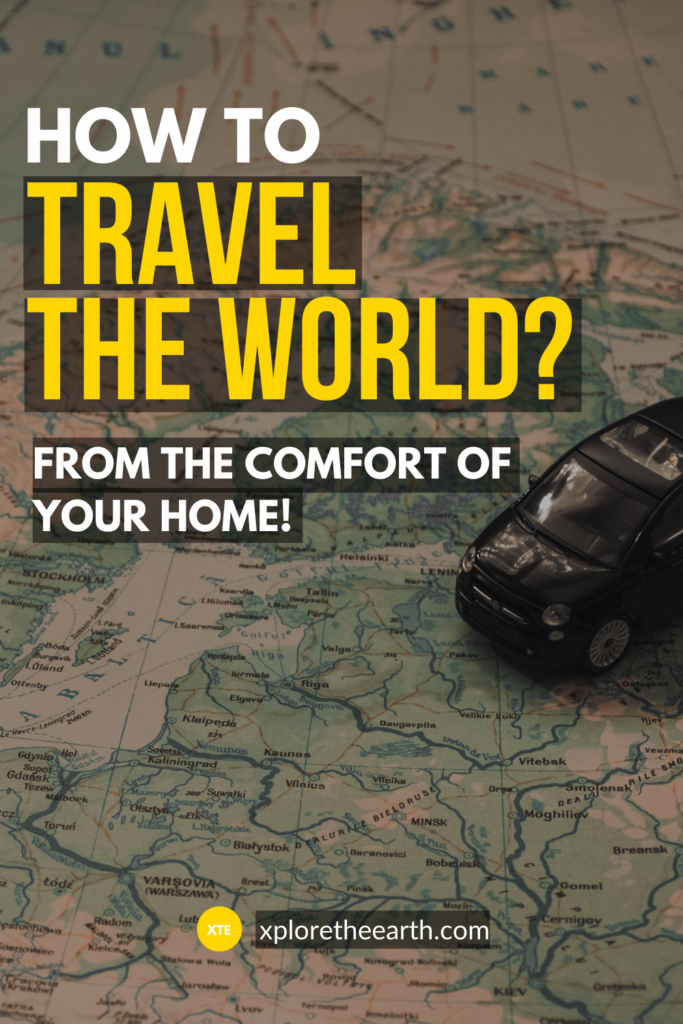 ---
If you have any other ideas, please comment below so that we can all get through this together!
---
SUBSCRIBE IF YOU LIKED OUR CONTENT
We create new exciting travel content, curate an excellent social feed and also organise experiences like these. If you enjoyed our content, stay on our mailing list to hear from us about new exciting things we create and curate!
Processing…
Success! You're on the list.
Whoops! There was an error and we couldn't process your subscription. Please reload the page and try again.
---
Ensure you travel responsibly and keep your carbon footprint to the minimum. Happy Xploring!
---