A spring break to explore Goa from Bangalore!
4 Days 3 Nights trip from Bangalore. Economic and Exploratory tour. For people who want to explore Goa and not focus much on the parties.
HOW TO REACH
Bus – Most convenient and affordable mode is through bus if travelling from nearby cities.
Self Drive your vehicle
Railway station is in Madgaon which is little away from North Goa spots
Flight will take you to Vasco, which is again a bit far from North Goa
WHERE TO STAY
Villa Fatima – Baga Beach. Prime location, budget friendly, all amenities
WHAT & WHEN TO DO
Day 1
Reach Hotel, heavy breakfast & Leisure or check out Chapora fort (Dil Chahta Hai).
Go to Anjuna Beach and enjoy the flea market prominently on Wednesdays.
Eat at Foodtruck outside Anjuna.
Chill at Anjuna Beach till evening.
Dinner at Brittos on Baga Beach and relax and enjoy the night at Baga
Day 2
Option 1
Go to Dudhsagar falls. You may travel on bikes/cars or hire a taxi with Driver. Enjoy the falls, you can swim in the falls if you are traveling before monsoon. The jeep ride to Falls is fun.
After the swim if you have energy and the will to explore, head over to Salaulim dam(around 40 Kms from Dudhsagar) . Have your lunch near Dudhsagar only. The dam might not have much water before monsoons. The ride is fun though.
Return to Baga, have dinner at Souza Lobo on Calangute beach
Option 2
In case you want to skip Dudhsagar, head over to South Goa as mentioned below and relax on Day 3
Day 3
Option 1 – If you are in mood for long rides

South Goa – Head over to Varca Beach. White Sands and uncrowded beach. Lunch on the way or at Varca.
Head over to Cabo de Rama fort. Enjoy the views and check out the Cabo De Rama beach if time permits.
Option 2 – If you want to relax and chill
Stay at hotel and enjoy the pool
Head over to Baga enjoy the water sports and the beach games mentioned below
Day 4
Breakfast at Infantaria. Visit the beach the last time. Check out from hotel and head over to Panjim. 
Explore Old Goa : Bascillica of Bom Jesus, Archeological museum, and here are a few spots and itinerary to explore it as your time permits -> https://goo.gl/r4KPwg
Leave at night from Panjim.
BEACH GAMES
Castle Battle (capture the flag)
Two groups are made. Each group builds a castle about 5-10 meters big. The castles are about 20 meters apart. In each castle a flag (towel) is flown. Which group can get the others flag and fly it in their own castle first?
Piranhas on Dry Land
A bandanna or plastic band is tucked in the back of the player's swim suits. In a confined area the players must "live" as long as possible while trying to get the other players bandannas. This game can also be played piggy-back. Be sure there are no stones in the sand.
Classic long jump on the sand
Football on the beach
Beach volleyball
Rugby
HOW TO TRAVEL
If you have your car, you can take the car everywhere.
In case you came via bus, you may rent a scooter/car on rent at Baga for 4 days. It'll help you to travel to all the mentioned spots with ease. Starting at about Rs. 350 per day.
ADDITIONAL INFO
Temperature will be humid and a little hot keep sunscreen handy
Using public transport will be a bit difficult as the frequency is less and the destinations too many. A self driven vehicle is the best choice. There are abundant rental providers at every popular corners.
South Goa is quieter and less explored while North Goa is crowded with more of a party going crowd. You should experience both.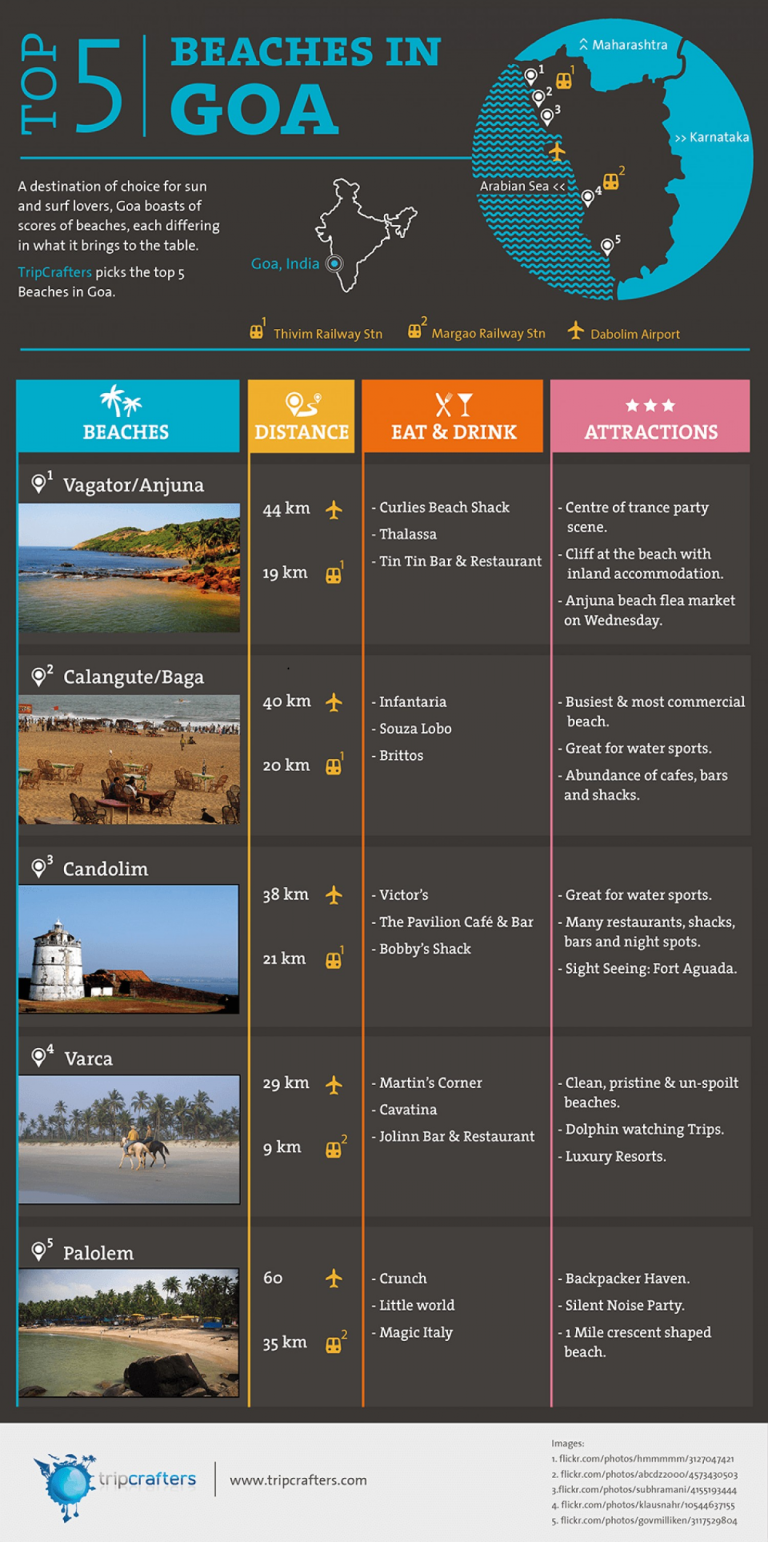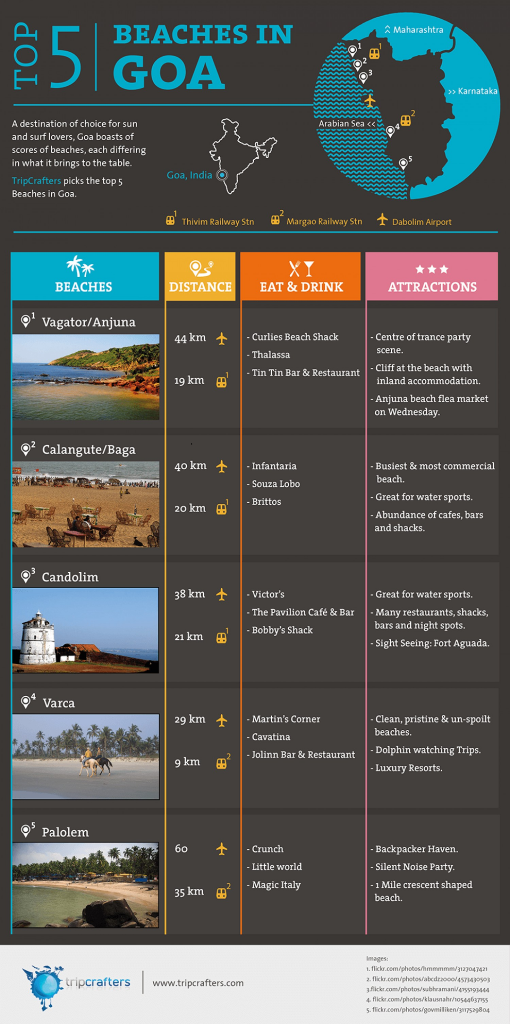 PICTURES FROM THIS TRIP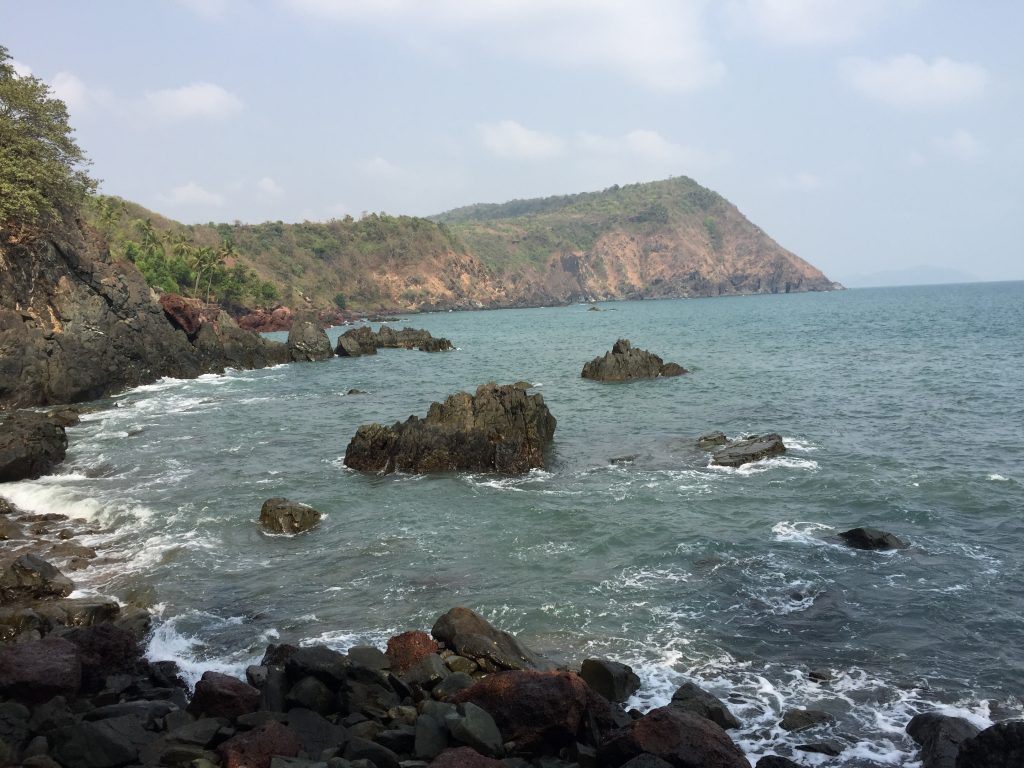 ---
Ensure you travel responsibly and keep your carbon footprint to the minimum. Happy Xploring!
---
Want to share your experience and tell everyone about how you travel and plan your trips? Now you can, in just a few steps! Head out to Share your Trip page now!