This is an informative travel guide for Polo Forest in Gujarat for Camping & Adventure Activities like Bouldering & Rappelling. Polo Forest is a lush green stretch of hilly forest in Northern Gujarat, among the Aravali Mountain Range. The forest has 600-year-old ruins of ancient Temples that are a must-visit. There are many short treks & hikes and other activities like bird watching that you can enjoy in Polo Forest.
Nearby spots like Idar Fort and Boulders near Sapawada and Idar are worth visiting for Rappelling and Trekking.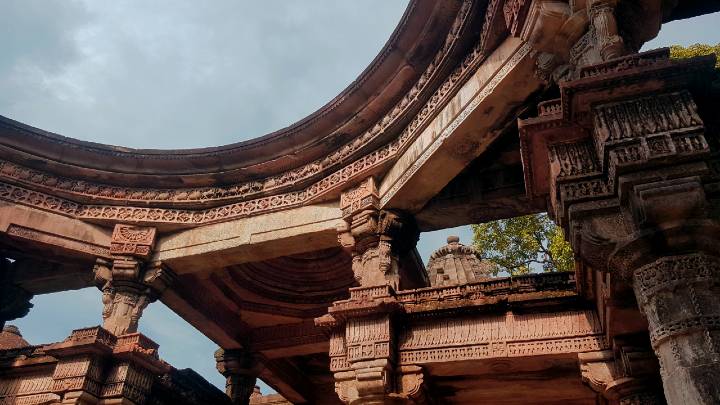 We had gone with an organisation called Invincible NGO which takes a 2 day camp for youth with camping and rappelling activities. There are many other organisations like Junoon and a few others who offer similar budget youth adventure camps.
There are many established businesses and resorts offering retreats, stays and packages as well on an individual basis.
Read this travel guide to Polo Forest to get all the details for visiting Polo Forest with your friends and family either to going camping or to relax in the greenery. Here are the details from our Itinerary that you may refer to to get more details.
POLO FOREST TRAVEL GUIDE IN BRIEF
Arrive at Idar at 6 AM
Trek the Idar Fort, enjoy the sunrise
Have Breakfast, reach Invincible Camp Site/Accommodation
Set up your tents
Enjoy some activities till lunch
Go site seeing to Harnav Dam
Spend time near the stream on the way to the dam
Campfire at night
Go for Polo Forest Trek with a guide
See the ruins
Have lunch
Go for Rappelling & Bouldering at Sapawada
Depart
HOW TO REACH POLO FOREST
ROAD
Driving your vehicle to Polo Forest is convenient.
State Road Transport Buses (GSRTC) take you to Idar or Vijaynagar/Abhapur (Inside Polo Forest). Local transport can take you from Idar to Polo Forest.
Private buses also run to Idar.
Invincible Tour started from Ahmedabad in their own bus.
RAIL
Not well connected. The nearest Big Junctions will be Ahmedabad or Himmatnagar.
AIR
The nearest Airport will be Ahmedabad.
WHAT TO DO IN POLO FOREST
Here are all the details about what we did when we went to Polo Forest, with Invincible NGO. You can take some inspiration from this Polo Forest travel guide and choose to visit spots as we did or refer to what schedule we followed.
DAY 1
Depart from Ahmedabad at 1:30 AM.
Reach Idar at 6 AM
Trek the Fort/ Idariyo Gadh
Have breakfast
Reach Invincible Campsite
Tent Allocation & Set up of Camps till noon
Activities/Free Time
Have Lunch at Camp
Head to Harnav Dam
Enjoy the ride and views
Stop by the streams to have some fun
Enjoy the sunset & Reach Campsite
Freshen up and dinner
Camp Fire with activities
DAY 2
Breakfast & Freshen up at 6AM
Trek in the forest with the guide
Visit the ruins
Enjoy till lunch
Have lunch at camp & head to Sapawada
Rappelling, Bouldering and other activities till sunset
Depart after sunset
STAYS IN POLO FOREST
One recommended option is the government campsite, right inside the forest next to the river. It is an A/C campsite set that needs to be booked online.
As we went with an operator, they had their own campsite set up near the forest.
There are numerous other stay options from budget to luxury in Polo Forest.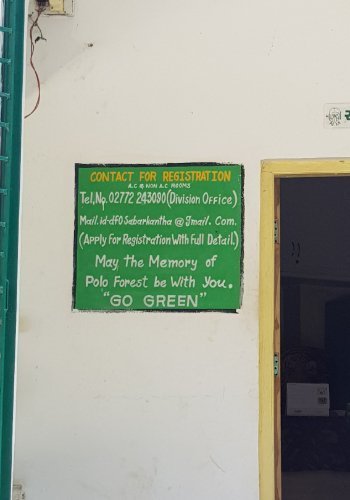 A quick google search will also give you many other options you have to choose from camps. Campsites in Polo Forest
The Fern resort has opened up at Polo Forest in 2019. They offer luxury accommodation that you can choose from.
WHERE TO EAT IN POLO FOREST
Our Food was all at the campsite or provided by our organisers. There are not many options of restaurants easily available in the region. Each of the accommodation providers will provide you with food during your stay.
There are a few restaurants near the entry of the forest that do provide food so nothing to worry much about.
HOW TO TRAVEL AROUND
It is difficult to find public transport options to commute in Polo Forest. The places are within walking distance from each other in Polo Forest so you can definitely go walking.
However, no autos or taxis are available. Few buses pass through that you can ride to reach Idar or inside the forest.
There is a cycle rental kiosk of government at the entry however it was closed when we visited.
Having your own vehicle will be convenient or you can rent the bicycles from the kiosk to have a nice time in the forest!
HELPFUL TIPS
Visit in Monsoon & Winters only. The summers will be extremely hot and will not be fun.
Carry water with you if you go on treks or site seeing.
Carry appropriate rain protection during monsoons.
Adventure activities are available only via the organisers, no individual operators of the activities are present.
Going with Invincible or Junoon is a good option only if you want to experience the feeling of a camp. It involves a lot of discipline, and volunteering and maybe tiresome for some if you are looking for a picnic or some leisure time.
PICTURES FROM THIS TRIP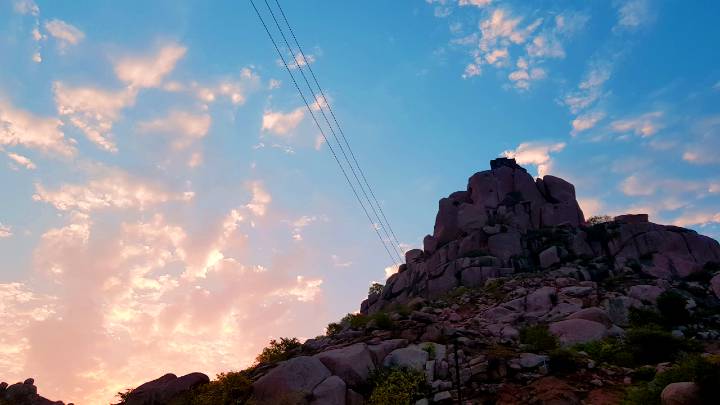 ---
Ensure you travel responsibly and keep your carbon footprint to the minimum. Happy Xploring!
---
Want to share your Xperience and tell everyone about how you travel and plan your trips? Now you can, in just a few steps! Head out to Share your Trip page now!