Walk, run, shop, unwind, read, talk, drink, sail…repeat', that is the ideal motto for any visitor to Dubai. From children to teenagers to adults, Dubai never ceases to amaze people of all ages by providing the finest activities to do and see in Dubai. This city welcomes you with more than it already has.
20-Ultimate Things to Do in Dubai – A Sneak Peek
1. Burj Khalifa
This iconic landmark, known as the highest building in the world, is difficult to miss when touring Dubai. The Burj Khalifa is 830 meters tall and has 160 floors, and the view from the topmost floor is indescribably gorgeous. The scenery is especially spectacular at night when the city gets illuminated by colourful lights!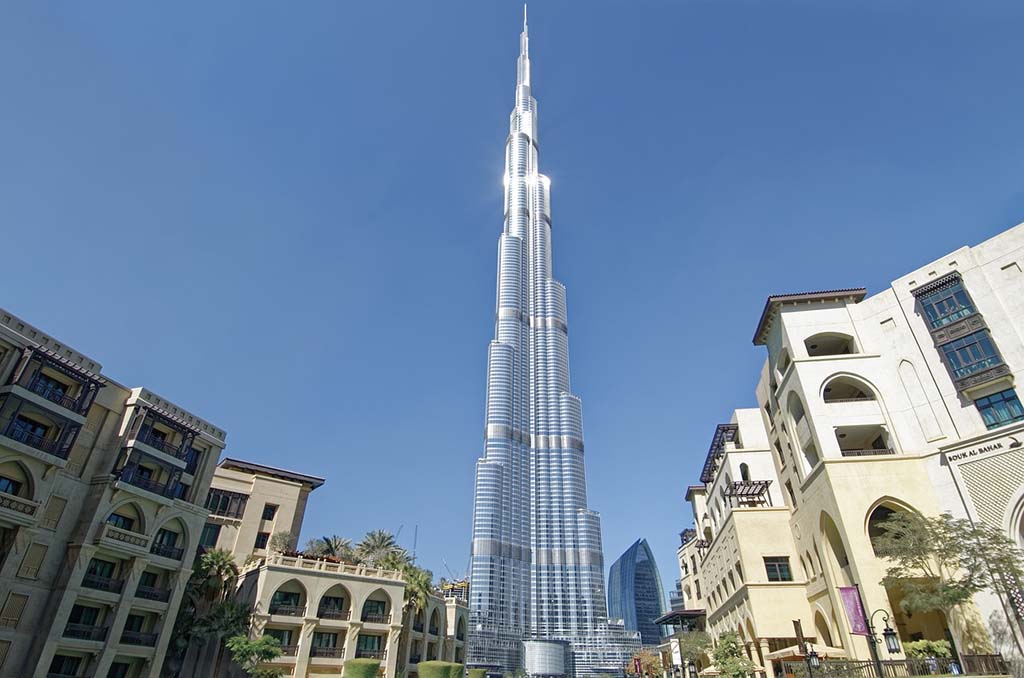 2. Dubai Mall
This is the place to go for the finest shopping experience in Dubai. The mall has dedicated areas for various types of shopping experiences, such as Fashion Avenue for global signature brands, The Souk for some traditional Arabic fashion & accessories, & Level Shoes for an unrivalled selection of footwear. However, the biggest mall in Dubai is more than just a shopping destination. It is also an entertainment utopia, with an ice rink, cinema, and game zone. The world reckoned Dubai Aquarium & Underwater Zoo here allows you to get up close and personal with the rare marine life.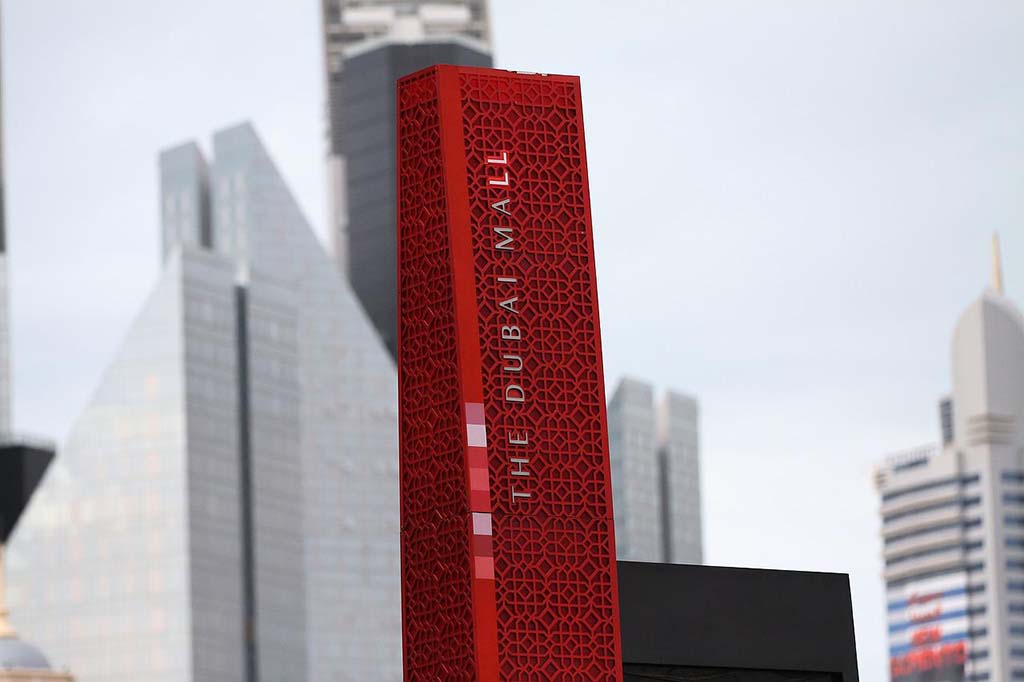 3. IMG Worlds
Also known as Dubai's Crown Jewel, the IMG Worlds of Adventure features many spectacular buildings and structures with world records in their names for a variety of reasons, as well as a reputation for being the world's biggest indoor-themed entertainment destination that is temperature-controlled. This park is divided into four "epic zones," two of which are themed with Cartoon Network and Marvel aesthetics, while the other 2 are themed with highly iconic attractions from IMG Boulevard & The Lost Valley. Furthermore, the Dinosaur Adventures zone boasts a wide variety of thrilling rides with the adrenaline roller coasters being the icing on the cake.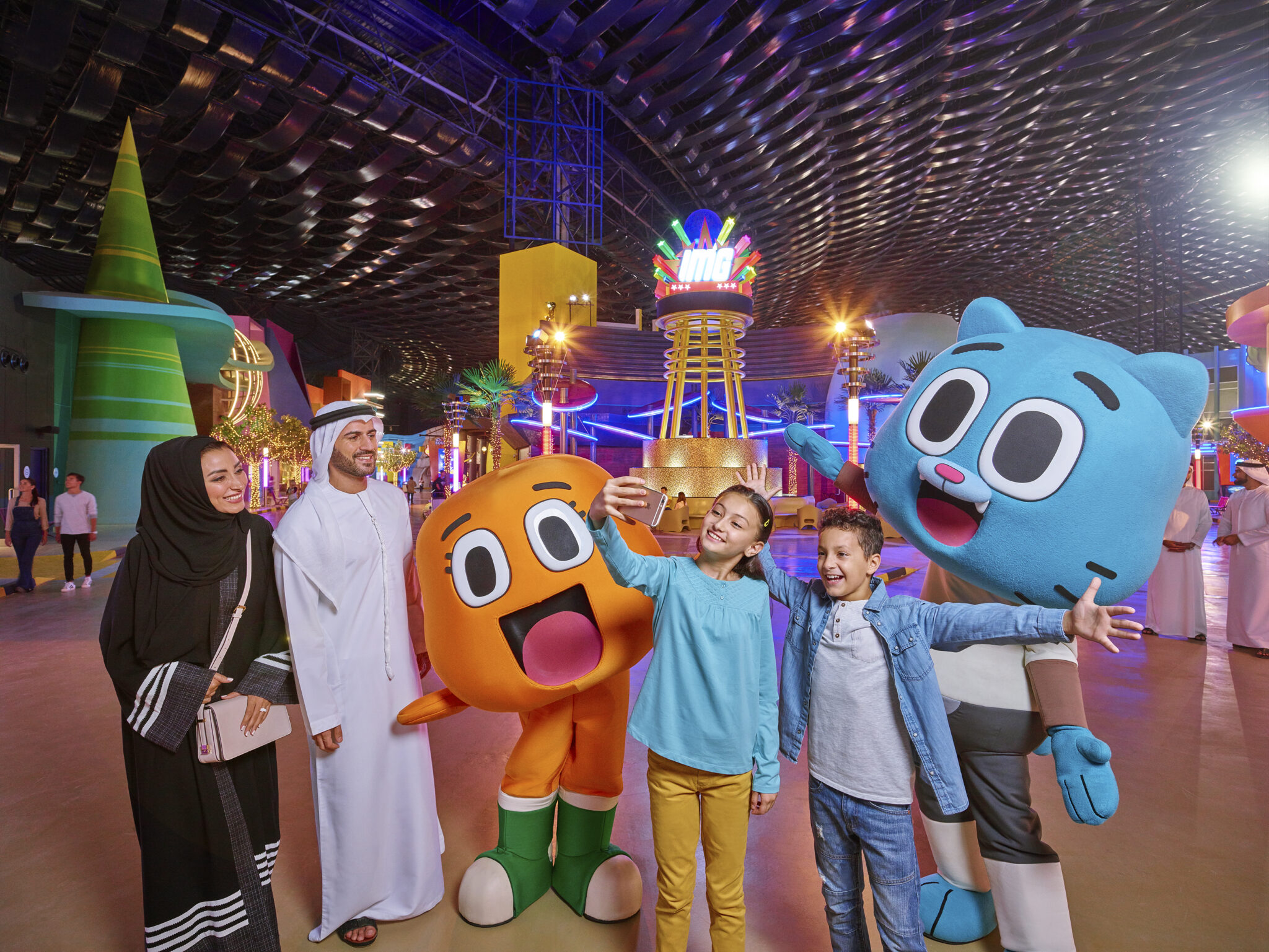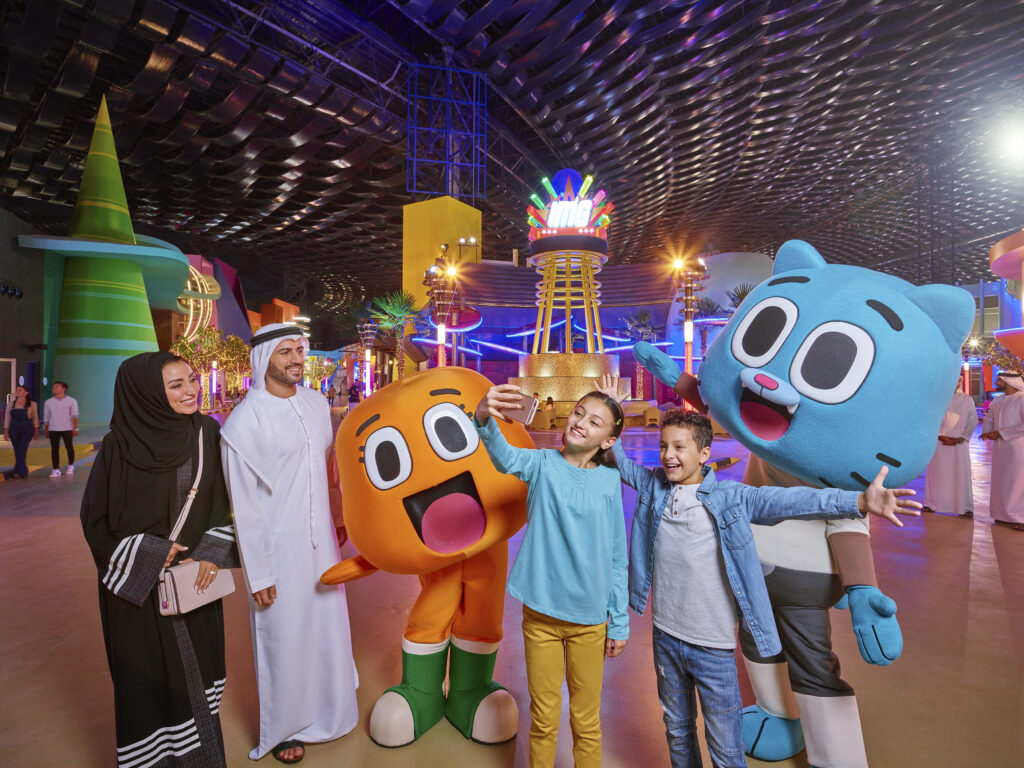 4. Old Dubai
While modern elements have taken over most of the city, Old Dubai remains a faithful relic of its forefathers. If you are interested in history or the traditional Arab way of life, visit the Dubai Museum located in Al Fahidi Fort. Another attraction is Dubai Heritage Village, which features traditional elitist houses that have been transformed into mini museums. In Old Dubai, there are other interesting things to check out such as spice souk, gold souk, textile souk, coffee museum, & Tea House.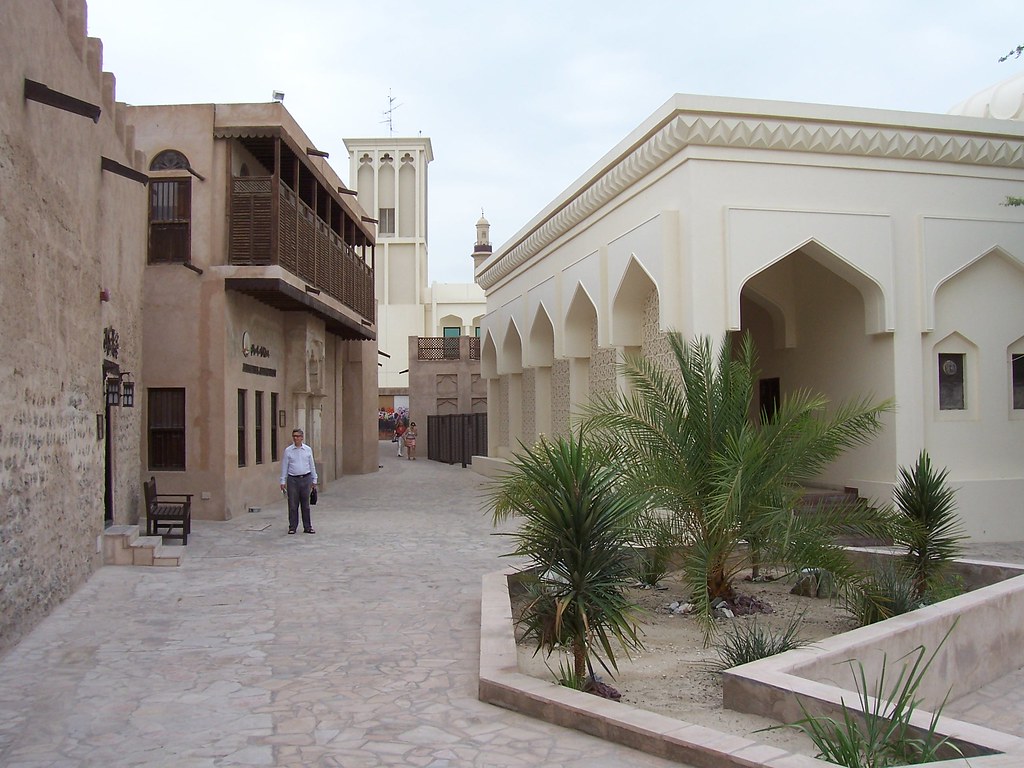 5. Skydiving
If you enjoy extreme adventures, Sky Diving will surely satisfy your thirst. It's not much – you just have to jump out of a plane 13,000 feet in the air, free-falling at about 120 miles/hour for a minute till your parachute opens, relieving your fears. Aside from that, it's completely safe, and you'll be diving alongside a professional instructor. You will never forget this incredible experience, so try if you can!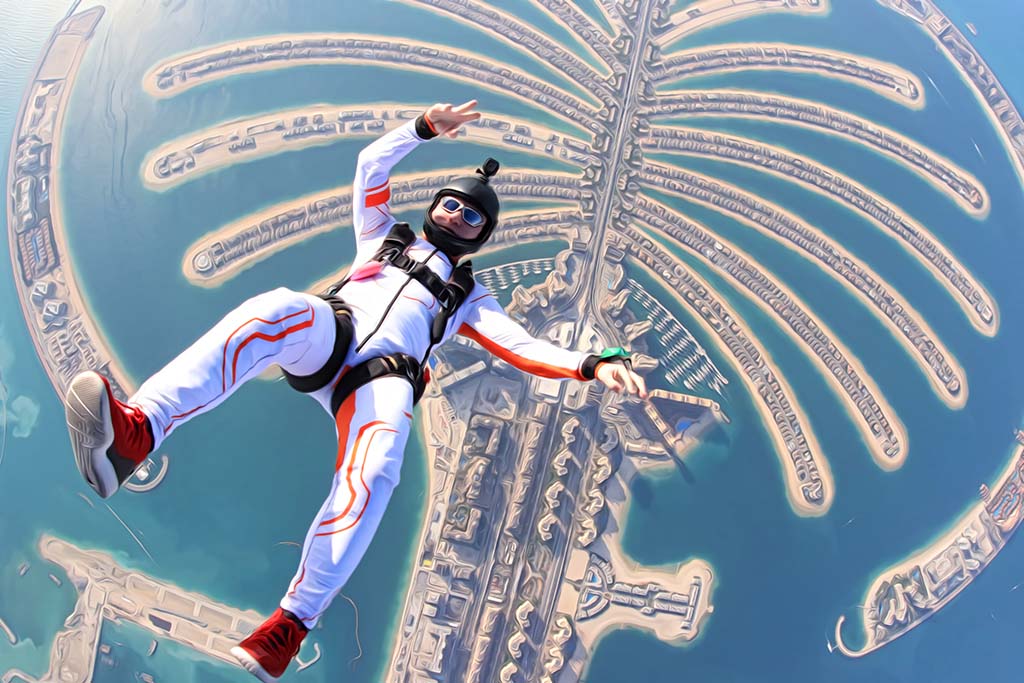 6. Dubai Water Fountain
Because Dubai seems to enjoy everything on a very grand scale, Burj Lake also houses the world's tallest water fountain. It is closer to the Dubai Mall and more interesting at night when the fountain is illuminated with colourful lights. View a variety of gorgeously choreographed fountain shows that shoot water up to 500 feet in the air. Take a ride on a traditional boat in the lake for enjoying the sight of the water patterns on-air together with the music if you prefer a closer look.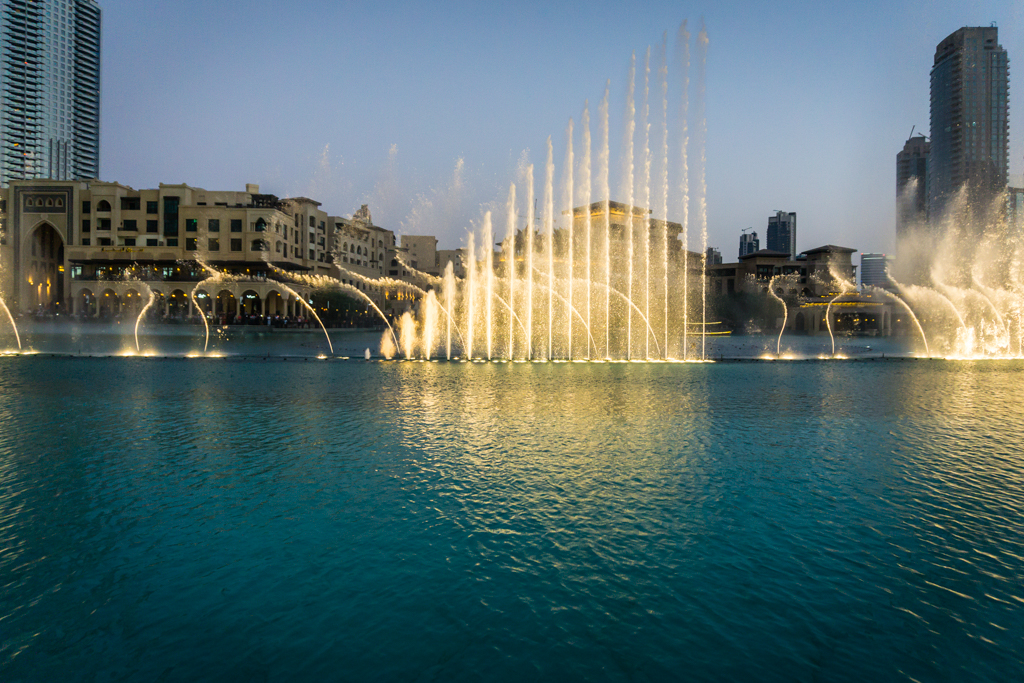 7. Beaches
Because of the warm weather, it's difficult to resist visiting the beach either for a swim or dip, which is why it is one of the most popular things to do in Dubai. Dubai's beaches are picture-perfect, with white sand and turquoise waters. While they appear tempting enough for spending the entire day there, it is best to visit in the morning or evening. Some of the beaches here allow you to swim, surf, and also dive. Al Mamzar, JBR, Marina, and Jebel Ali are some of our favourite beaches in Dubai.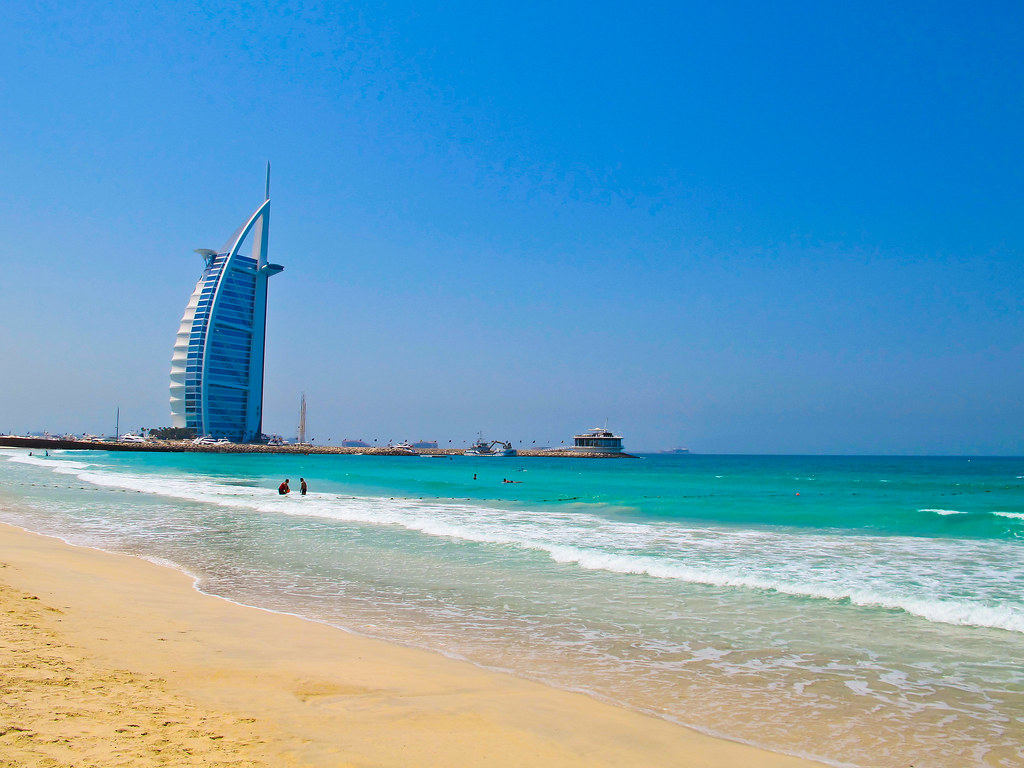 8. Jumeirah Mosque
Jumeirah Masjid, as the sole mosque open for non-Muslim visitors, provides travellers with a unique chance to learn about Islamic life. Within the mosque, some guides will explain how prayers are performed while also providing a brief history of Arab culture. The mosque's architecture is also worth seeing, with very high rising minarets that dominate the exterior.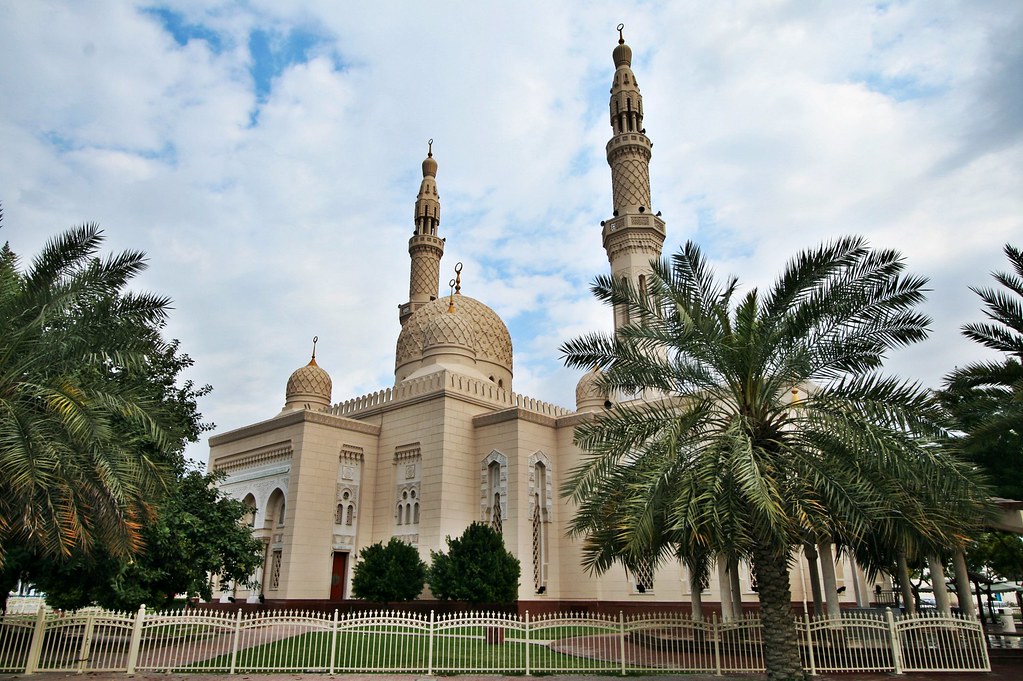 9. Aquaventure Water Park
Aquaventure, unquestionably the finest water park in Dubai, boasts some of the world's longest slides. So, if you love adventures, a thrilling and stomach-churning water ride undoubtedly is a must-see when visiting Dubai. Along with 20 slides and more, the park has many other areas to enjoy, including the opportunity to interact with sea lions and dolphins.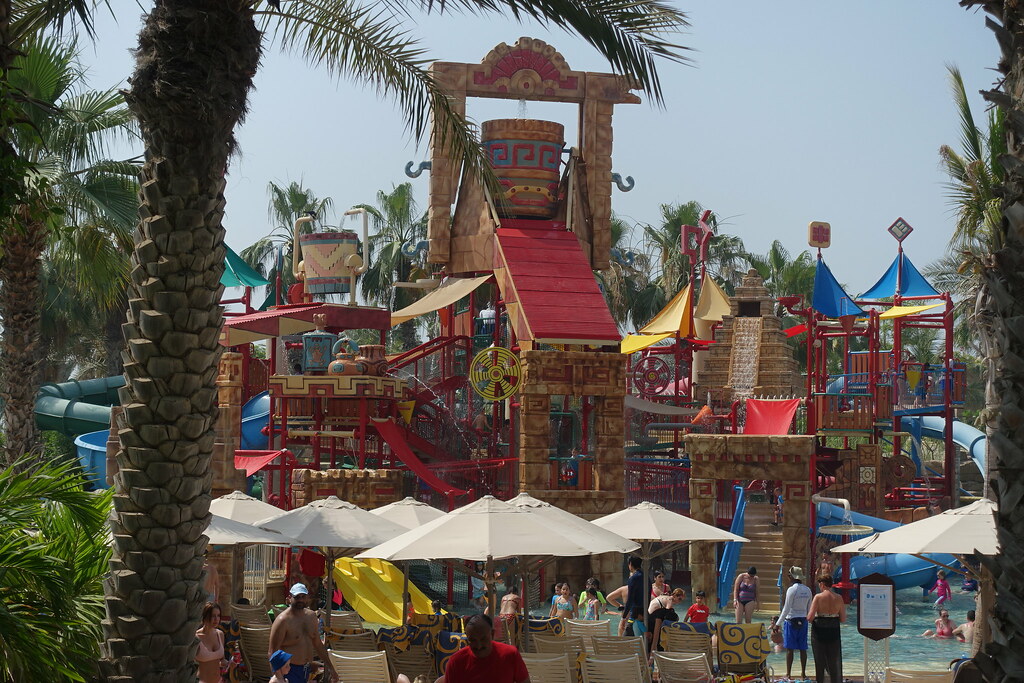 10. Sand Dune Bashing
Start your safari adventure in Dubai's deserts with an exciting dune bashing outing in a 4×4. The trip from the hotel to the desert entrance is uneventful. During a quick pitstop, the air is usually let out of the car tires in preparation for the sand mounds. That's also when you buckle your seatbelts & hold on tight, as that's when the real fun begins.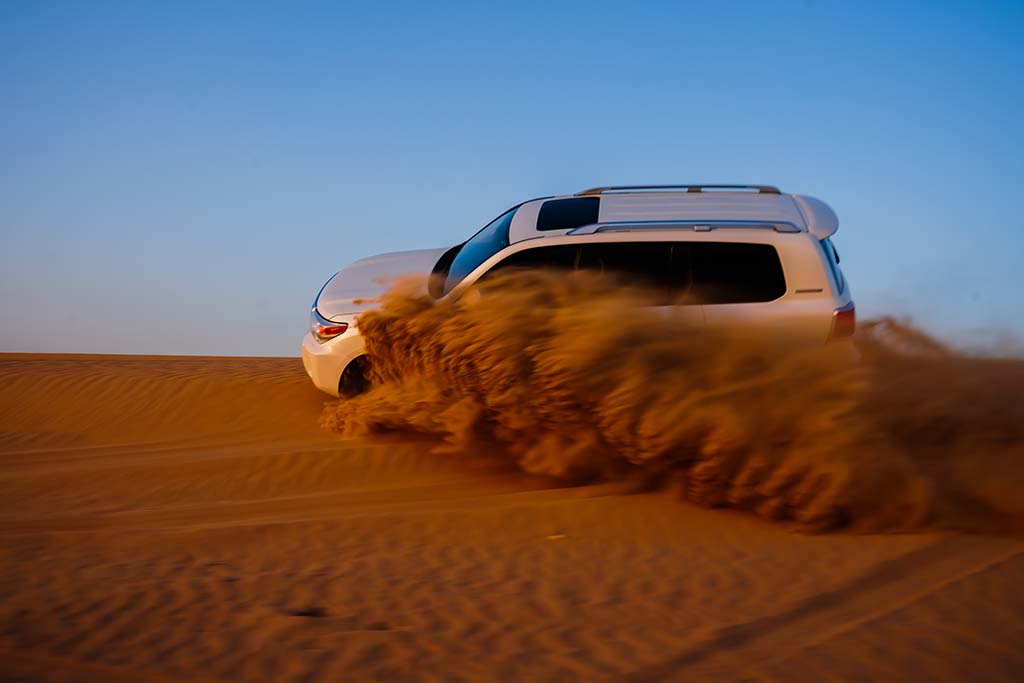 11. Burj AI Arab
The deluxe Burj Al Arab already has made headlines since its debut in 1999 as the world's first seven-star hotel. It is an unofficial title, but it got a lot of attention because of its insane excess & luxury. It has also hosted high-profile events such as a tennis match between Andre Agassi and Roger Federer.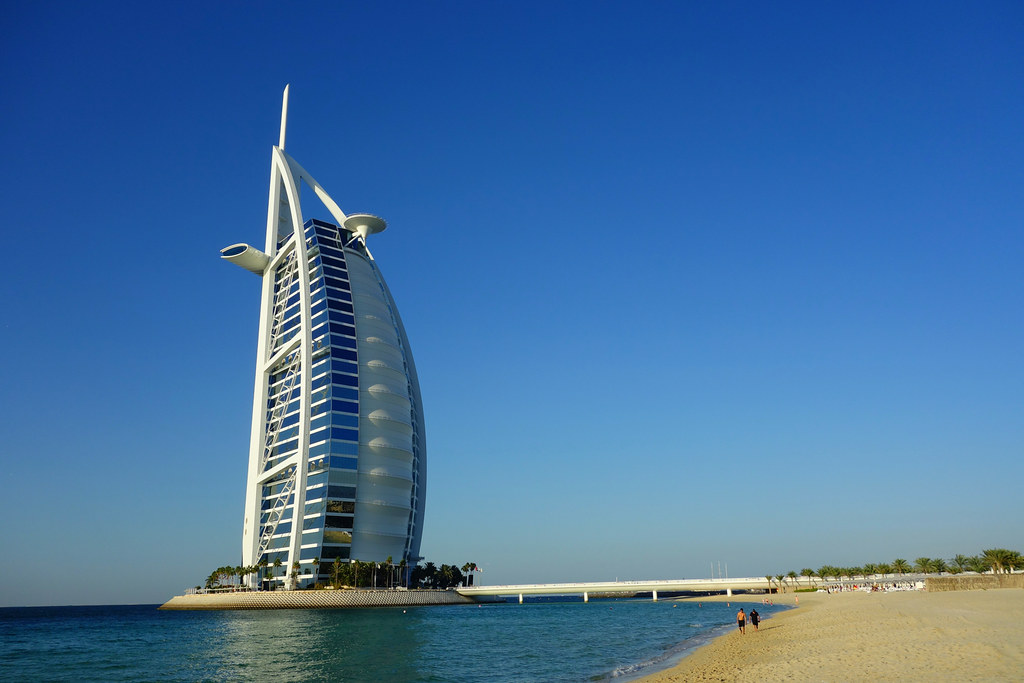 12. Hot Air Balloon Ride
Rise with the sun on a breathtaking ride on a hot air balloon! As you see the horizon blaze with colour and, if you are lucky, view wild gazelles that dance all across the sand, the experience is nothing short of surreal. You will also get to see a grandiose falcon show with the peregrine falcon, the UAE's national symbol and the world's fastest animal.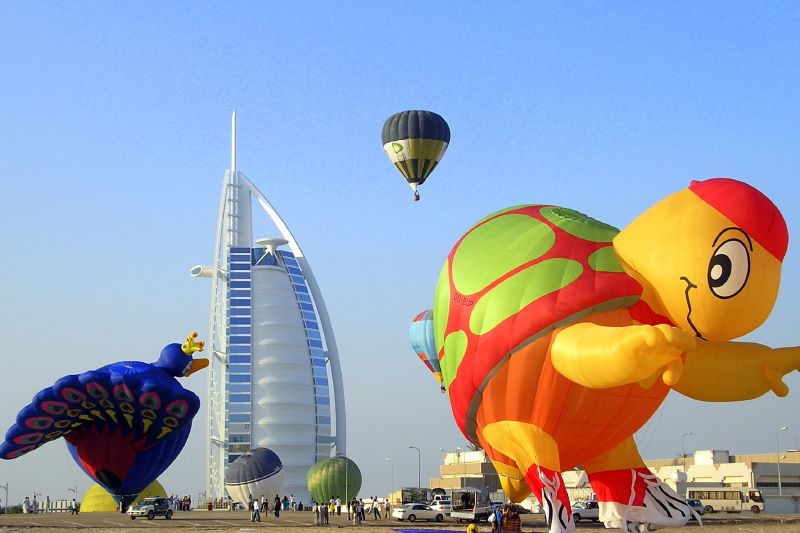 13. Camel Milk
You are in camel country, so you have got to taste their milk! It is an intriguing flavour — slightly sour, light, and oddly watery is the best way to describe it. Still, it's not unpleasant and isn't as strong as other milk, such as goats. Camel milk is rich in both vitamin C & iron, so drink up!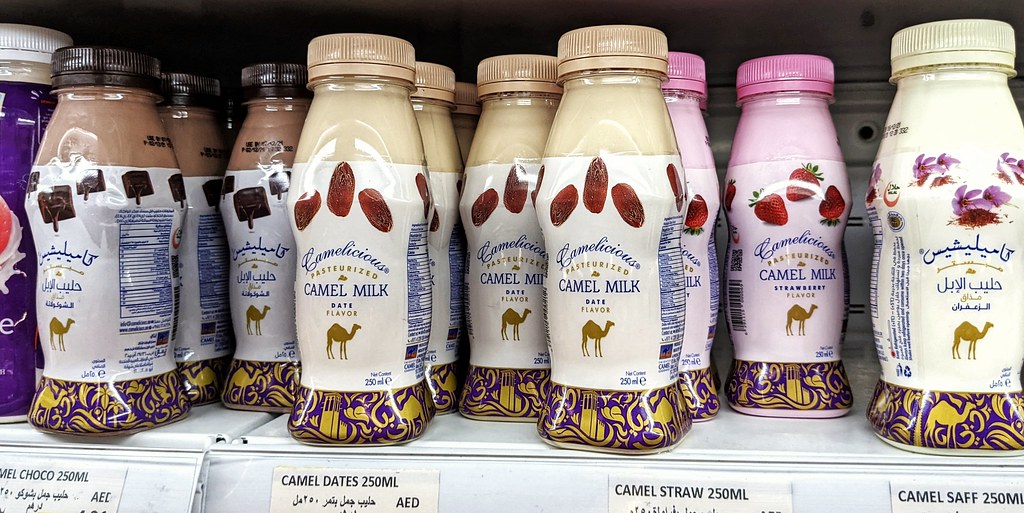 14. Abra Ride
Take an abra ride through the scenic Dubai Creek like the locals. With the wind tousling your hair & turquoise waters glistening below, you will feel like you are in an old romantic movie.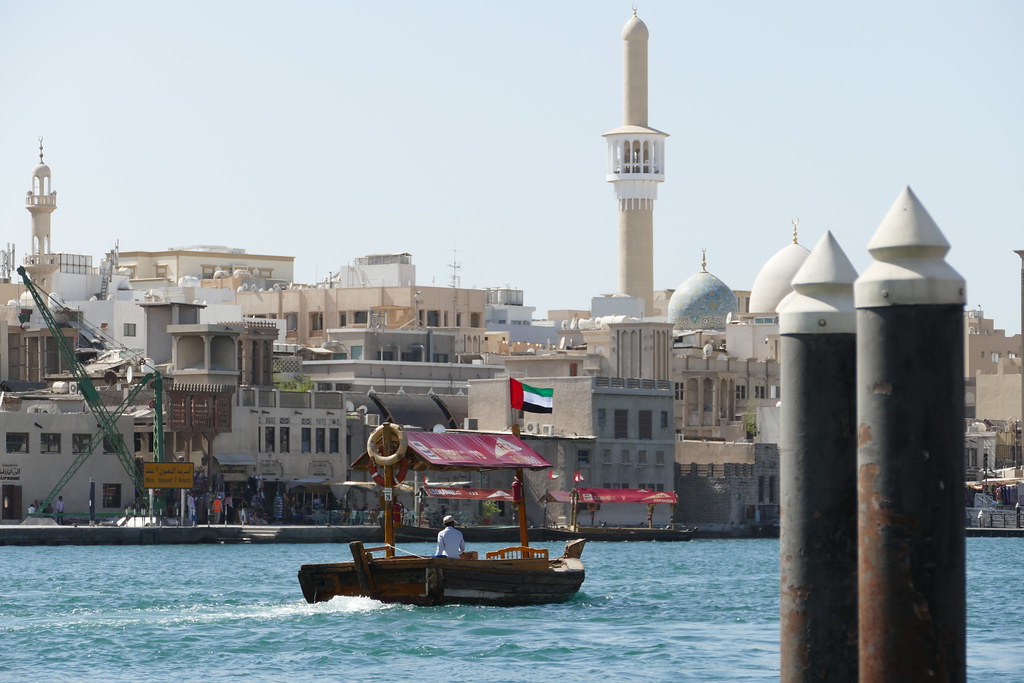 15. Zipline
Ziplining in the gorgeous Jebel Jais mountain peak is one of the most exciting things to do in Dubai for thrill seekers. Jais Flight is the world's longest zipline, situated in Ras Al Khaimah, United Arab Emirates. Fly above the spectacular Jebel Jais Mountain and at about 120kph on the zip wire, which spans 2.83km!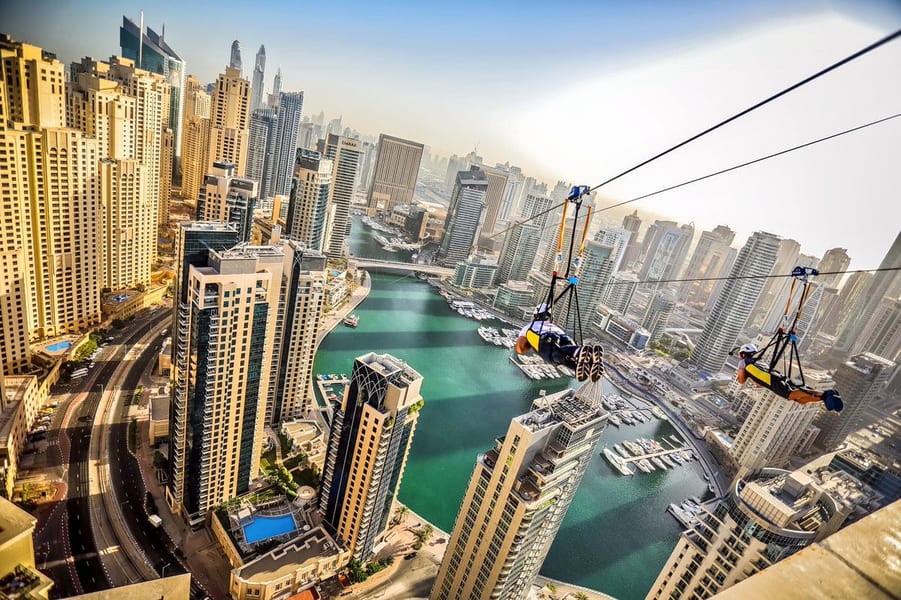 16. Ain Dubai
Another must-do is to ride the Ain Dubai observation wheel, which is the world's tallest ferris-wheel. Admire the city & its skyline that too from 250m in the air while sitting comfortably in Ain Dubai's air-conditioned cabins with a variety of entertainment options.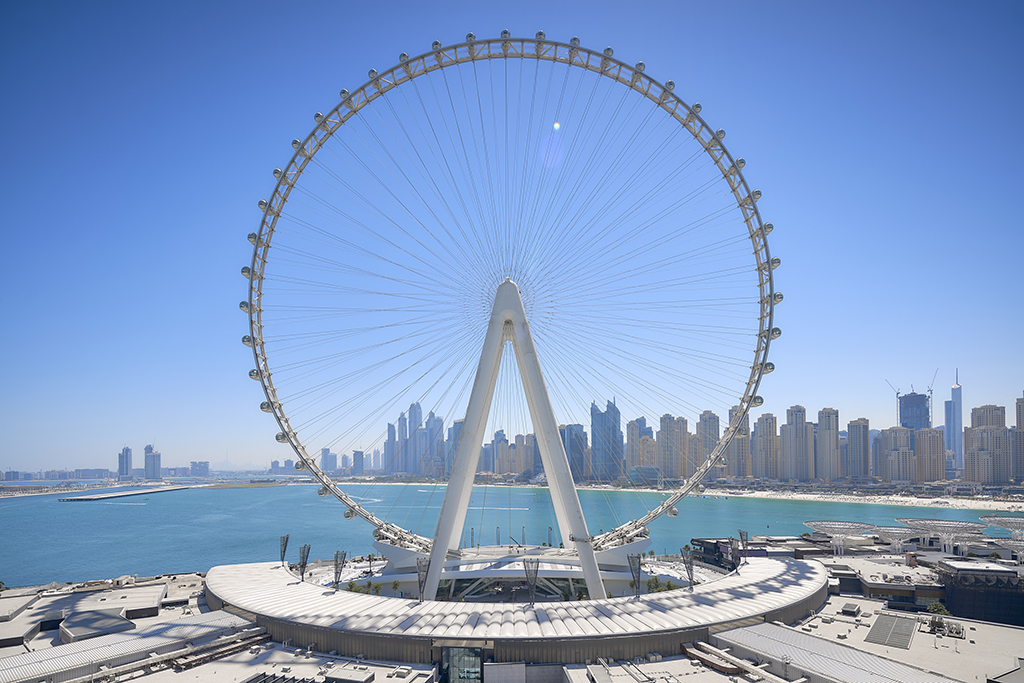 17. Dubai Frame
Dubai Frame is amid the city's newest additions and a one-of-a-kind attraction. This large structure is built in the shape of a frame and consists of two 150m high towers connected via a 93m lengthy glass bridge on the top. Visit this large frame to take in the breathtaking views of old & new Dubai.
18. Dubai Aquarium
Swimming with sharks in the Dubai Aquarium and Underwater Zoo is one of the most exciting Dubai bucket list experiences. You can go on a Shark Dive if you are of course Open Water certified. If you are not a certified diver, don't worry; you can still meet sharks from a diving cage's safety or opt for a Shark Encounter, at a time when the sharks get fed.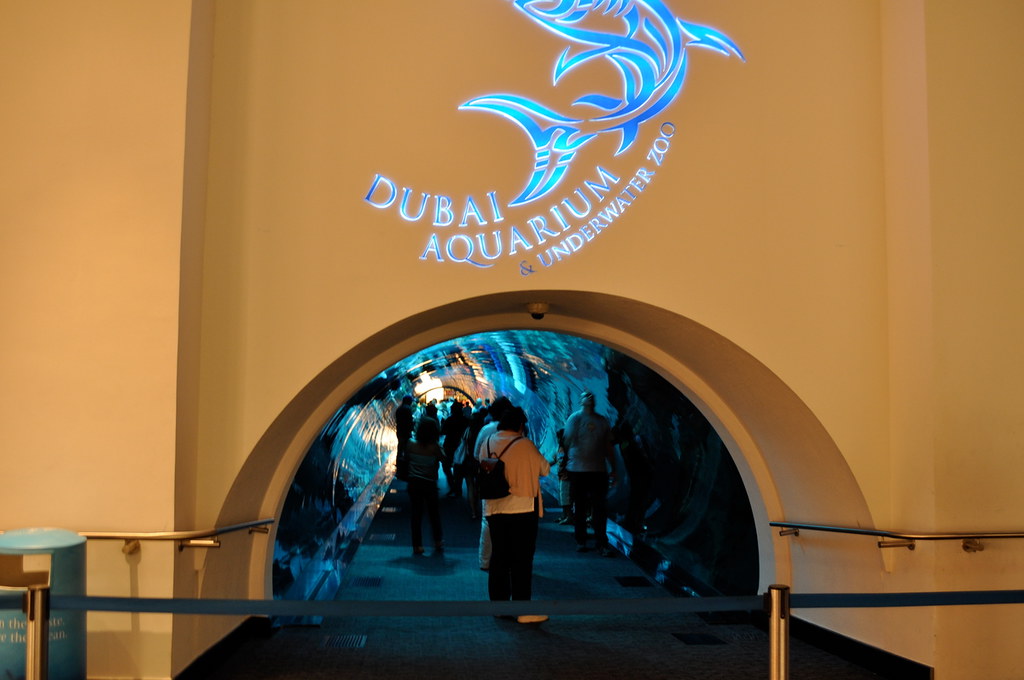 19. Ski Dubai
Switch to a winter wonderland right in the middle of the desert. Ski, snowboard, or join toboggan runs in this indoor ski resort that is spread across 22,500 square meters. The temperature is maintained at -1 to 2 degrees Celsius throughout the year letting you beat the heat in any season. Nestled inside the Dubai Mall, Ski Dubai is home to the world's third largest indoor ski slope and the first to launch in the Middle East. You can take a chairlift ride, meet the penguins and sip on the hot chocolate.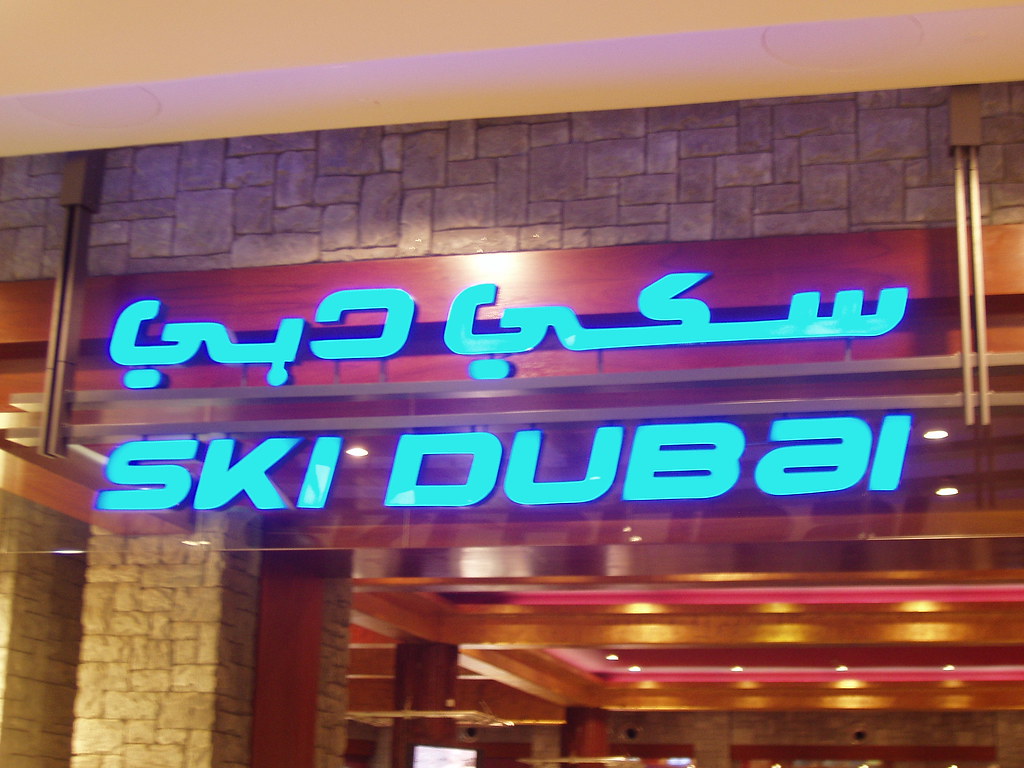 20. Limousine
There is only one way to conclude a visit to one of the world's most opulent cities. Say it with me… limousine bash! Pick up from your hotel in a luxurious stretch limousine, which includes free-flow non-alcoholic drinks, professional chauffeur services, and surround speakers in order to blast your preferred 'living it up' jams.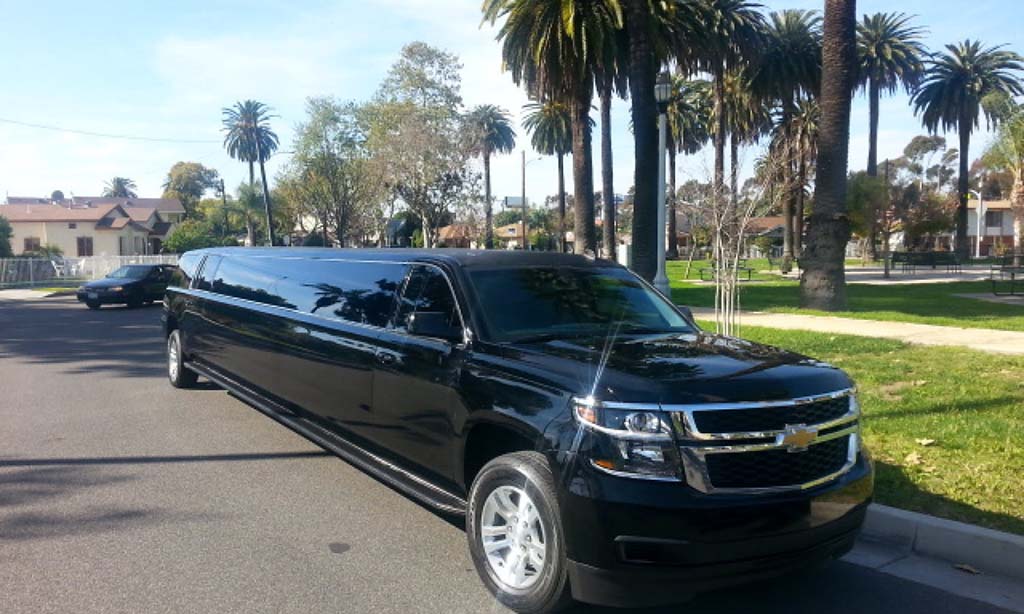 The list of activities to do and see in Dubai indeed does not end here, as there are numerous other options if you plan on staying for a week or two. While in the city, try some authentic Middle Eastern cuisine and pick up a few local artisan products for carrying home as souvenirs. Overall, Dubai is a truly fantastic place to visit with family, friends, or even solo all by yourself!
And if after reading all this, you are wondering how to go about planning your trip, you can look at our 4-day Dubai Itinerary that helps you with all the details including places to eat, stay and visit, as well as the budget for the trip!
SUPPORT US
help fund more such blogs by contributing a nominal amount at https://www.buymeacoffee.com/xploretheearth
---
Travel responsibly and keep your carbon footprint to the minimum!