After a desert safari, water and amusement parks are the best way to revitalize energy and spend a memorable time with family in Abu Dhabi. There are a lot of amusement parks for kids in Abu Dhabi and we all love thrilling parks, roller coaster rides, adrenaline-raising adventurous activities, and water games. With lots of swings, rides, green spaces, water splashes, restaurants, live performances, opera houses, and water slides, these parks are loaded with wholesome entertainment. If you're looking for the best amusement parks for kids in Abu Dhabi, get the gear and head towards any theme parks in the UAE.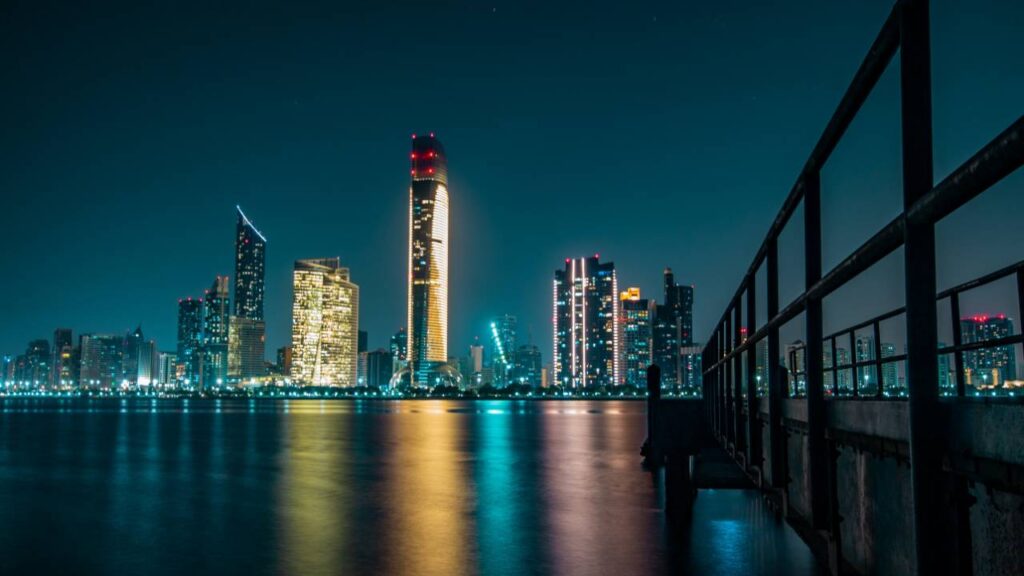 Photo by Kevin Villaruz: https://www.pexels.com/photo/photo-of-cityscape-at-night-1660603/
So Here Are The Top 9 Amusement Parks for Kids in Abu Dhabi
Abu Dhabi has a hot & dry climate, that's why you get water-based amusement parks here. But when it comes to selecting the best theme parks, the list is never-ending. So, here we've shortlisted the top amusement parks for kids' activities in Abu Dhabi.
---
1. Bounce in Abu Dhabi
This amusement park is one of the best attractions in the UAE, as it boasts exhilarating slides, aerial manoeuvers, wall running, slam-dunking and dodgeball warfare, thrilling games, and water rides. There are more than 100 interconnected trampolines and slides where your kids can enjoy jumping and having fun rides that will spike your adrenaline. Moreover, your kids will love running along the zip lines and climbing on the infinity wall. The park is best for families and kids. After a long tiresome bouncing and jumping game, you can enjoy lip-smacking dishes in the parks' restaurants.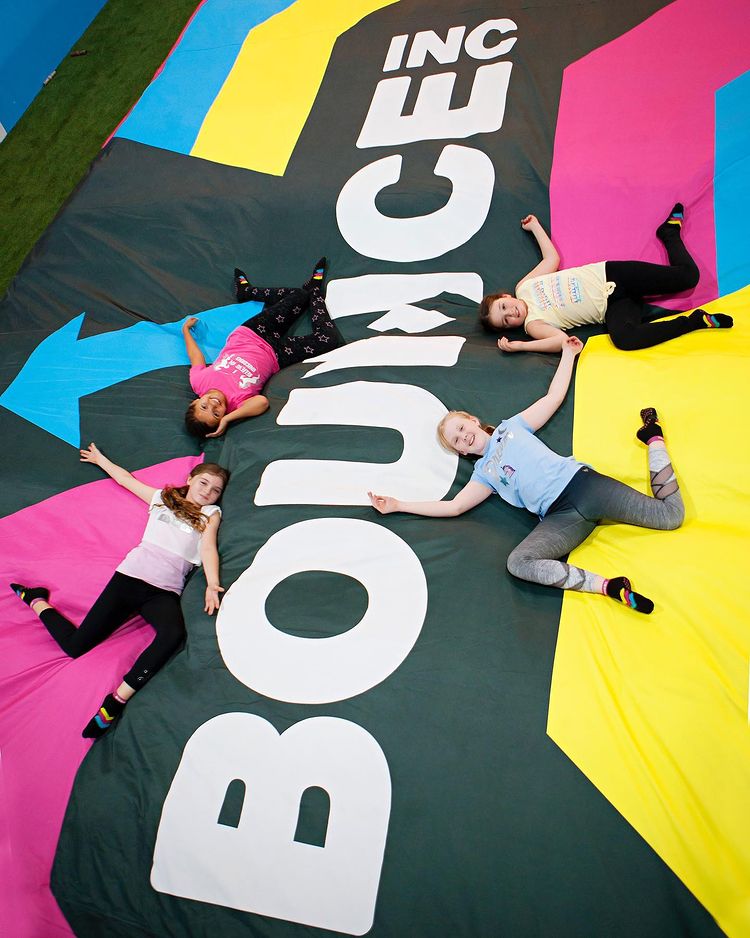 ---
2. Ferrari World in Abu Dhabi
Let's dive into the world's fastest Ferraris and bound you in an adventure ride. This theme park is best for adrenaline junkies who want to enjoy super rides like Formula Rossa, the world's fastest roller coaster ride, which runs at the speed of 240 km/hour. You get Flying Aces, the most dynamic roller coaster ride with the tallest loop. The park is meant to entertain people of all ages so get ready to have an unmatched experience.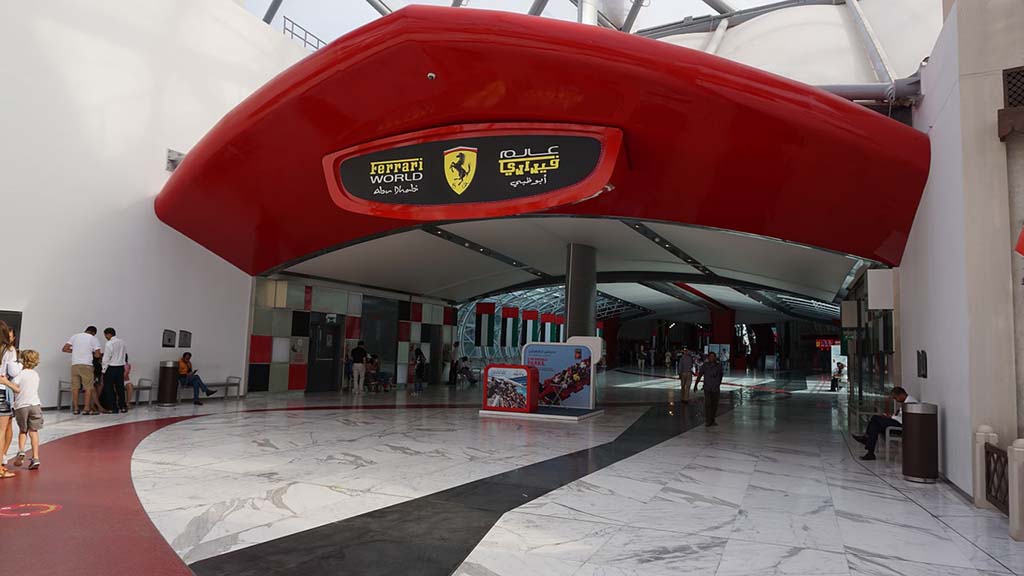 ---
3. YasWaterworld Abu Dhabi
YasWaterworld Abu Dhabi is spread across 37 acres and features the most famous surfable sheet wave and 5D water adventures. In this amusement park, you always experience endless games and exciting rides that take you on the seventh sky of adventure. With 40+ rides, 20+ water slides, and entertaining games, you get a booster dose of kids' activities in this water park.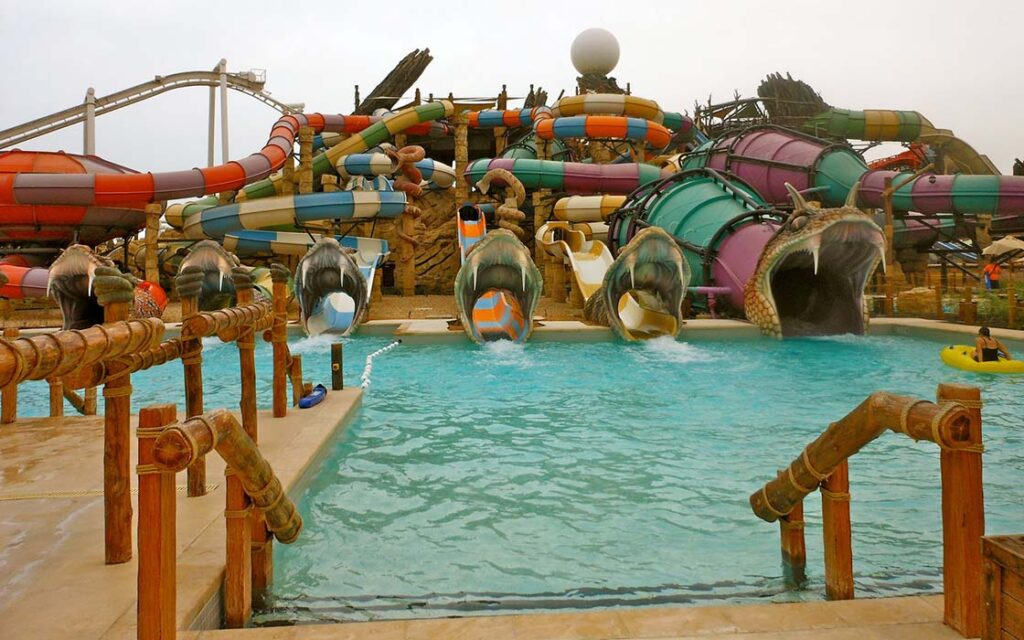 ---
Also read – Dubai Bucket List: 20 Ultimate Things To Do
4. Warner Bros World Abu Dhabi
The first of its kind in the Middle East, Warner Bros World Abu Dhabi offers rides that are perfect for families and adventure and thrill-seekers as well. This indoor theme park is home to family-friendly attractions, 29 exhilarating rides, and live entertainment. The most beautiful thing about this park is it boasts the six biggest striking lands, dining areas, and shopping centres. The park is also counted as the world's biggest theme park ever. When you start walking into the area, you'll get to see Superman and dive into the Bugs and Bunny or Daffy Duck. Moreover, you can explore music restaurants and theme-based rides for the ultimate experience.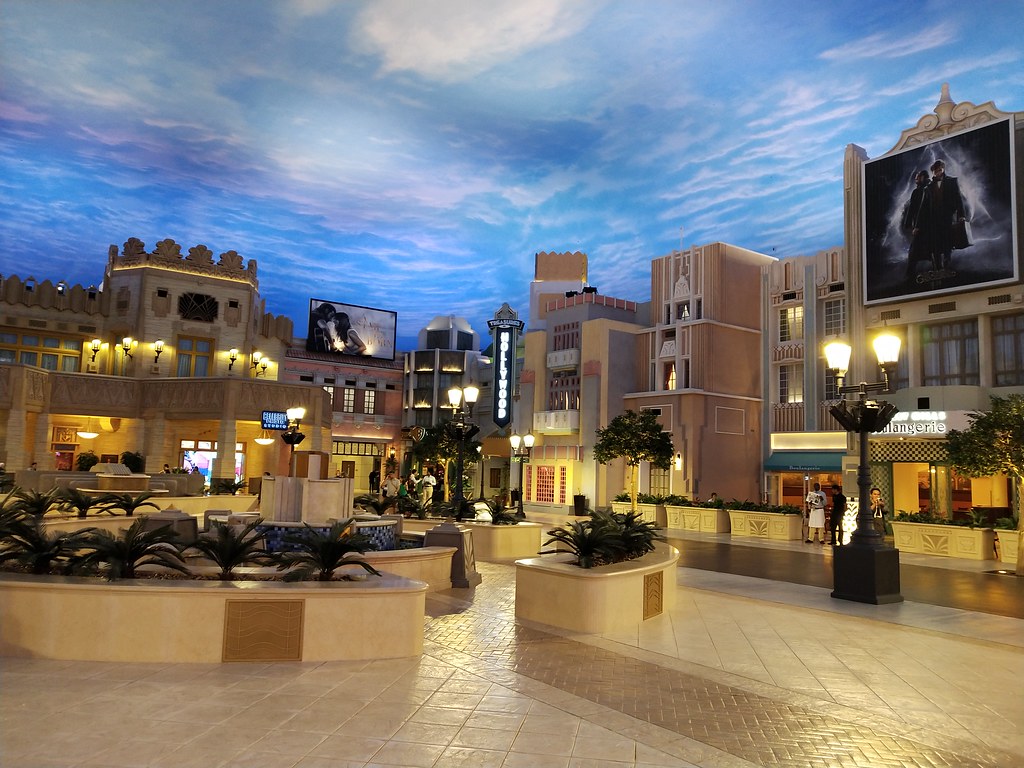 ---
5. Hili Fun City, Abu Dhabi
The colourful theme park is designed for kids' activities in Abu Dhabi. Here, you can enjoy numerous mini roller coasters and hair-rising rides that are specially refurbished for the kids. Your kids will love ice skating rides and various edutainment shows. The rolling wheel rides and gaming zones will take you to the world of imagination, where you are lulled into the world of entertainment and fun. The theme park is a great place to enjoy with your families and kids.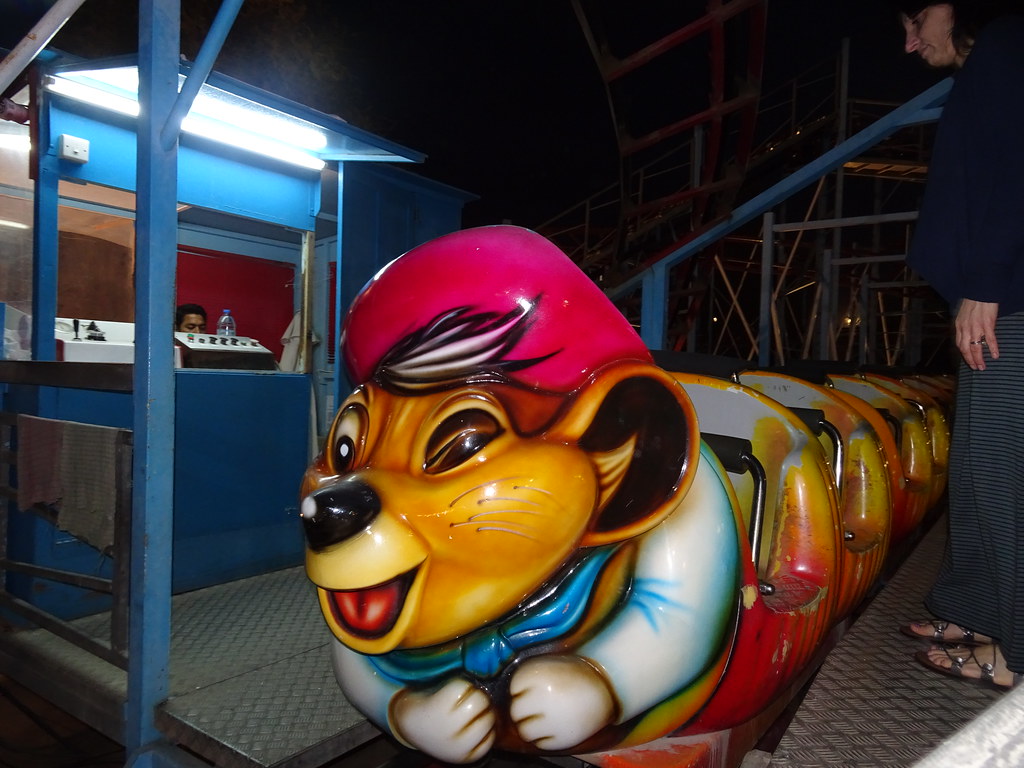 ---
6. KidZania in Abu Dhabi
If you want to bring education and fun together, there is no better place than KidZaniaAbu Dhabi for the same. The edutainment zones are specially designed for the kids. KidZania is a mini city, where kids can become adults for a short period of time and indulge in role-playing. They have more than 40 professions to choose from, which include chef, pilot, doctor, nurse, firefighter, and many more. Moreover, while the kids get hands-on experience at their dream jobs, parents can enjoy a cup of coffee in the lounge.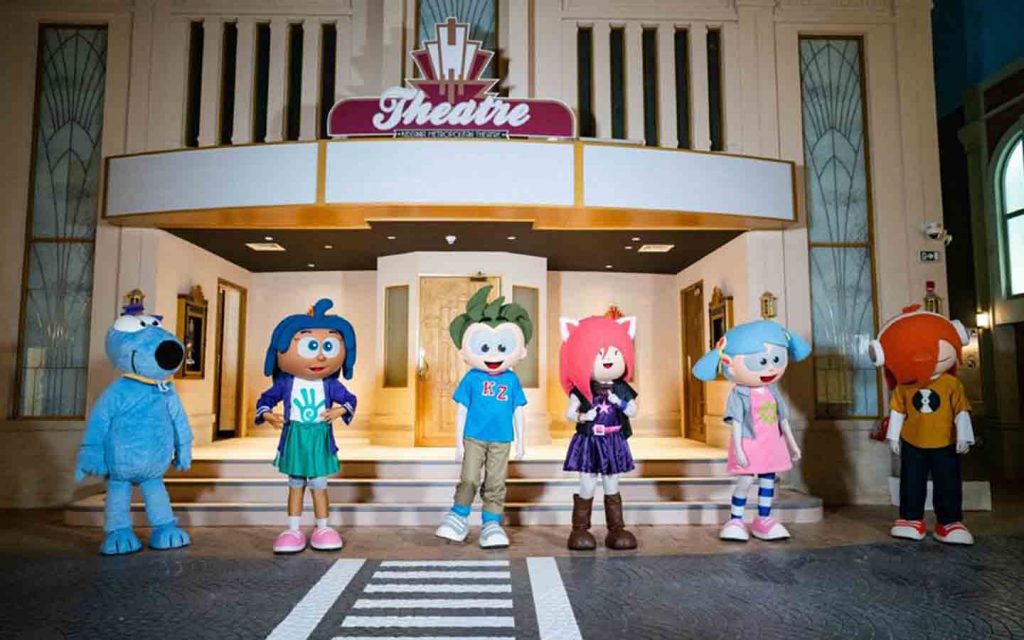 ---
7. Kidoos Entertainment, Abu Dhabi
Step into the thrilling and adventure rides and electrifying activities in the KidoosEntertainment. Your kids get exhilarating challenges in this amusement park across different ground levels. The adventure park is spread in a huge adventure area where you can enjoy action-pack rides and many more fun activities. Your kids can enjoy multiple tasks given to them. Kidoos edutainment section is specially designed for the students to help them learn about different things in a fun way. Moreover, you can see the idyllic sceneries that make your day blissful.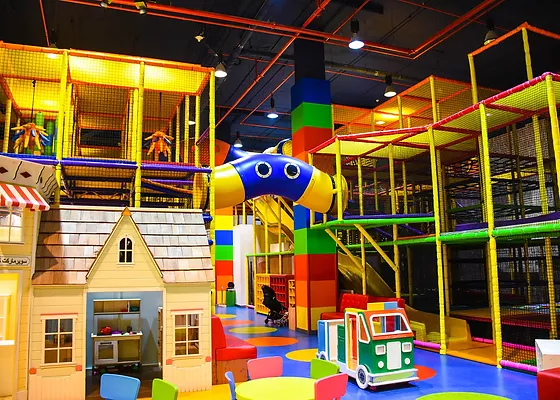 ---
Also Read 4 Days in Dubai – An itinerary to suit every Indian!
8. Murjan Splash Park, Abu Dhabi
Murjan is an amazing place to enjoy kids' activities in Abu Dhabi. You can expect some insane speed and jerky turns on a roller coaster ride here. The half-pipe coaster, the water rides, and the water splashing cart games are some of the famous attractions of this place. Also, the slow-motion upside-down rides into the water with loops give butterflies in your stomach. The kids can explore the water wheel games, water war games, and battery-operated boats that offer next-level entertainment. The place is perfect for kids and adults both.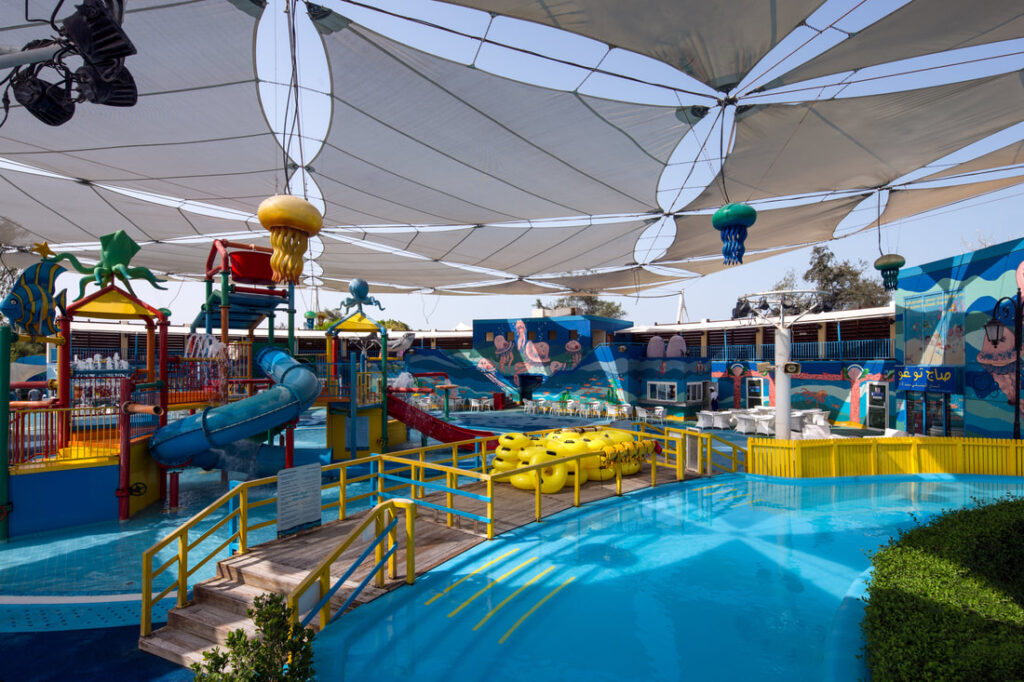 ---
9. Snow Abu Dhabi
This latest amusement park in Abu Dhabi is counted as the biggest snow park in the world. The highlight of the place is the two giant slides: Ice and Floes Toboggan Race and Grauppel's Summit Escape. Some of the fun rides you will get to enjoy here are Flight of the Snowy Owl, Crystal Carousel, The Entry Plaza, The Enchanted Tree, Magic Carpet, etc. The rides move through different, zones and your kids get to play with snow that will let them experience something magical. You also get a lot of dining options to enjoy delicious meals after an adventurous evening. This place is perfect for enjoying kids' activities in Abu Dhabi.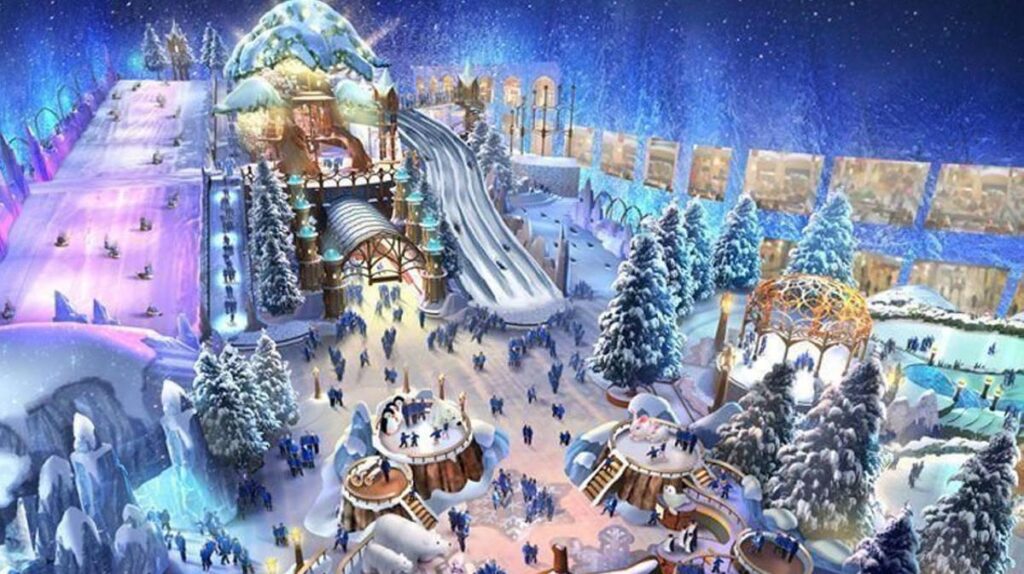 Visiting an amusement park can fill you with a lot of excitement and joy. These are some of the best amusement parks that are must-visits in Abu Dhabi. The theme parks are fun-loving places you can enjoy with your families and kids. The only thing that you regret about being here in these famous kids' activity parks is a shortage of time. So, make some extra time to travel to these places and enjoy your trip to the fullest.
---
Help us write more such blogs & create more YouTube Videos!
A small amount contributed by you could help us sustain and keep doing what we love – sharing helpful travel information for you all!
---