A UNESCO World Heritage Gem
Story of Valley of Flowers starts way back when a group of British trekkers were looking for shelter in the wilderness around Joshimath while ascending from a mountain peak. This is when, they accidentally discovered the untouched pristine Bhyundar Valley! Frank Smythe and his friends discovered this Valley in year 1931. Cascading waterfalls, plush green meadows, snowy mountains and flocks of clouds amalgamate into this dream like Valley which encompasses a diverse range of endemic flora. It is one of the most serene National Parks in Uttarakhand, India.
Valley of flowers is as picturesque a place as it is one of India's most oldest known trek and has gained a legendary popularity. High in the mighty Himalayas of the Garhwal region, Valley of Flowers is located in Chamoli district.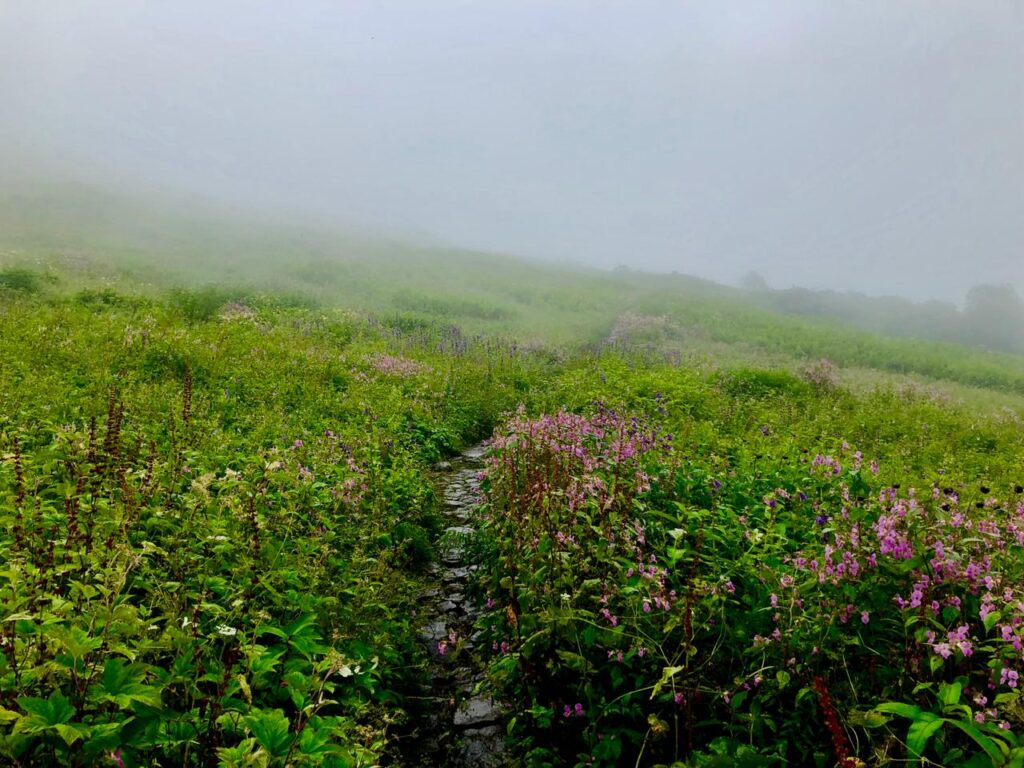 What makes it a "UNESCO" site:
Nestled high in West Himalayas, Valley of flowers, also known as "Phoolon Ki Ghati' has gained the National importance. In the year 1980 it was taken into consideration as a National Park and subsequently declared as UNESCO World heritage site in 2004.
Trekking enthusiast and Nature lovers from around the world flock this Valley. They come during its peak season and it leaves them with sheer amazement and an experience for lifetime!
One of the exceptional wilderness area of Himalayas is Nanda Devi National Park which holds 7817m high Nanda Devi peak (India's second highest mountain range). On the contrary, Valley of Flowers National Park has much more accessible and gentle terrain. It is stretched over 87sq km which is 8 km long and 2 km wide at around 3600m from sea level. Both of them posses two core areas which are about 20km apart. They also encompass a combined buffer zone separating them from the outside world.
Diversity in Action!
Collectively, Valley of Flowers and Nanda Devi National Park are known as Nanda Devi biosphere reserve. Both these parks are rich in diversity and density of flora and fauna. This bio-geographic zone is home to globally threatened animal and plant species. The most notable are Himalayan Musk Deer, Snow Leopard and Blue Sheep. Himalayan Maple and Himalayan Blue Poppy are rare and endangered plants found in the valley.
The trek is 8km long and one can see variety of batches of flowers within every few meters. There are 600 species of high altitude plants in which 500 are flowering plants. These flowering plants are namely- Orchids, Poppies, Petunia, Marigold, Daises, Lilies and many more. Together they create a riot of colours! Besides these, the rich Himalayan flora includes medicinal plants like Acinitum Heterophyllum, Taxus Wallichiana, etc.
The Valley has recorded 600 species of plants. The Forest department has even recorded that the threatened plant species holds a great medicinal value and are not to be found elsewhere in the world. The Valley is under regulated community based ecotourism in controlled portions of the park. The Valley along with other 5 National Parks of Uttarakhand is a proud possession of this country.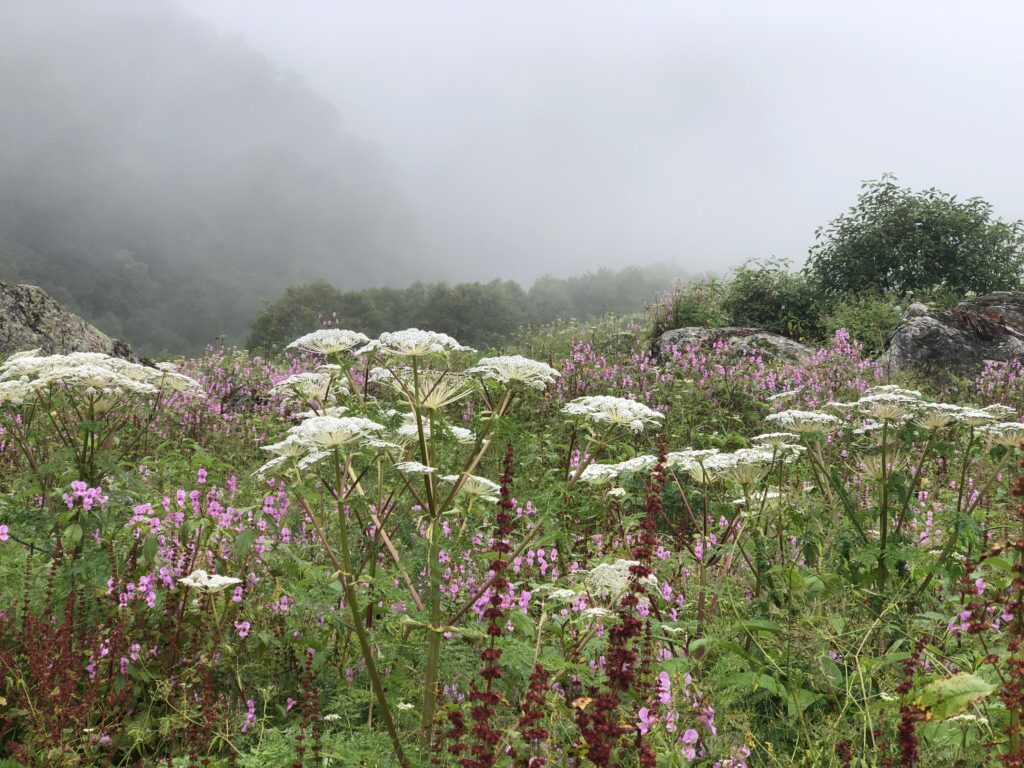 An excerpt from my visit to Valley of Flowers!
The memories of my trip to this magnificent Valley still lingers in my thoughts. I can vividly recall my experience. We started for a 6km uphill trek to Valley from Ghangharia. Small flowery bushes lay across the sides of the winding pavement. As we went further up, Pushpawati river emerges from a cascading huge waterfall from the Valley.
We can experience the lack of oxygen when we were about to reach the entrance. The Valley laid ahead of us. We could hear the screeching of the birds. The fresh smell of flowers pervaded as we went further in. The Valley is almost 8km long. We sat under a shade of a huge rock to rest for a while. It was drizzling continuously. It was fun to see the hide and seek of sunshine and rainy clouds in between. There is no provision to stay in the Valley. Also there are no shops to buy or eat from. The kind volunteers from Gurudwara in Ghangharia had packed us some lunch. We went on going further inside the Valley. And clicked photos to our heart's content.
When it was time to start our descend, none of us wished to leave this magnificent place. But alas, all good things come to an end. The Valley with all its beauty and rich diversity of flowers, is undoubtedly a UNESCO World Heritage gem. Talking about National Parks in Uttarakhand, Valley of Flowers is my new favourite!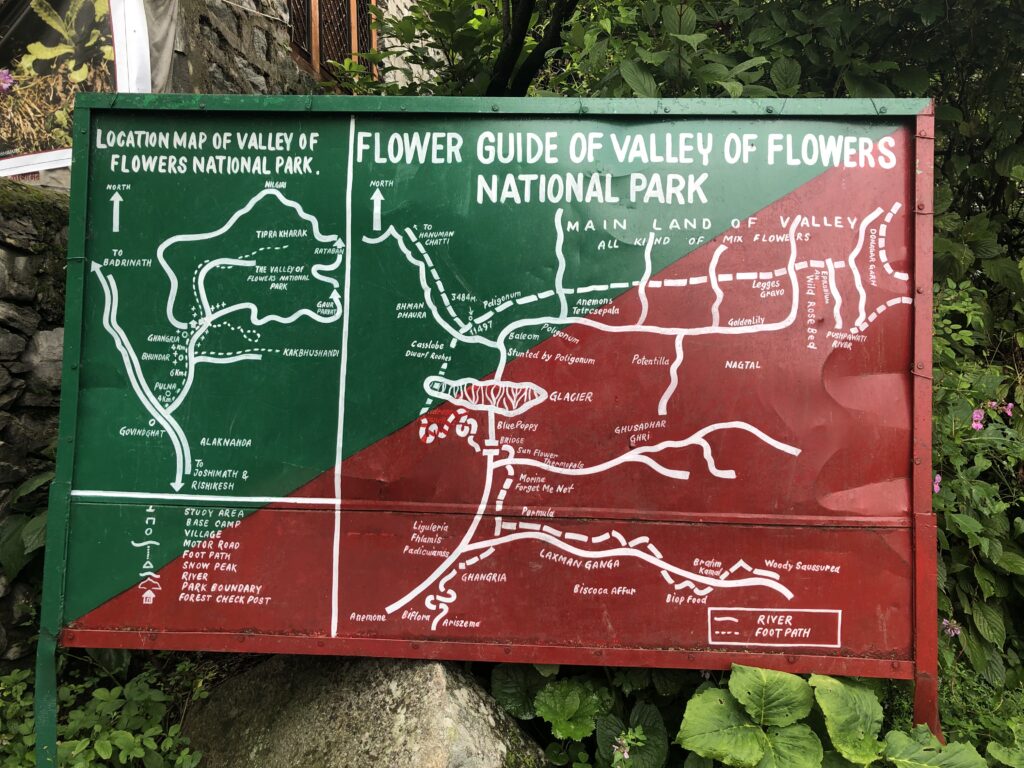 Enjoyed Reading About the Valley of Flowers?
Read other related articles that you will enjoy:
Is Valley of Flowers, the best trek? Let's find out.
Discover your Spirituality at Hemkund Sahib.