During the Covid-19 time, travelling for everyone has come to a standstill! To cheer the travel spirits up, and keep that wanderlust strong among the travel community, we did a series of Instagram Stories in which we asked the travellers about the Most Offbeat Places, they have ever been to, either in India or from Outside! The response we got was overwhelming and we got some of the best suggestions which covered places from across the globe!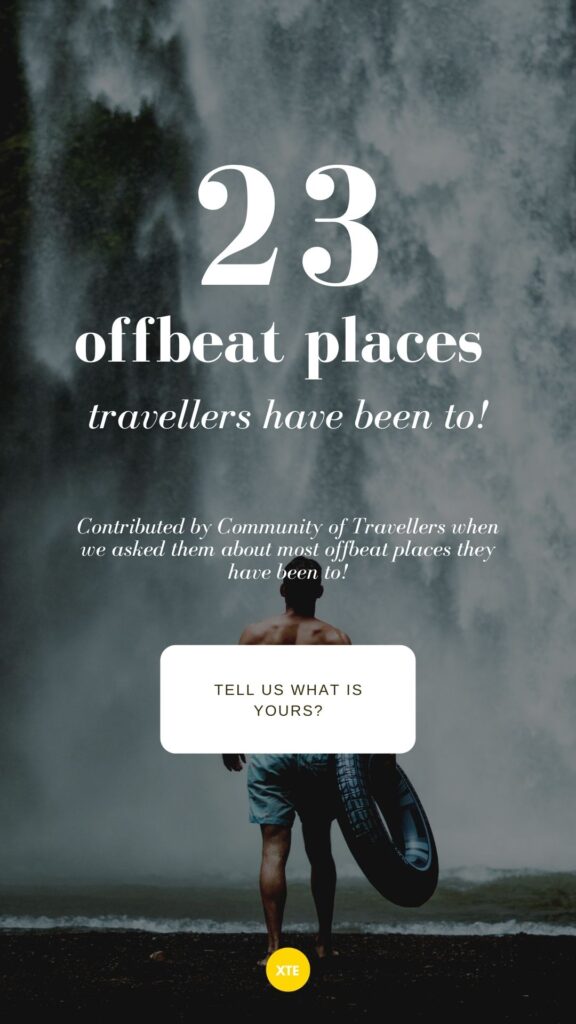 In no particular preference, here goes the list for the most offbeat places in India & Abroad that traveller's have been to!
01 | HAMPI WATERFALL
Everyone is in need of a good Travel Throwback, trust us! So here we have created a handy blog post which you can bookmark or Pin for later, with the most offbeat places in India & around the world, as suggested by our community on instagram!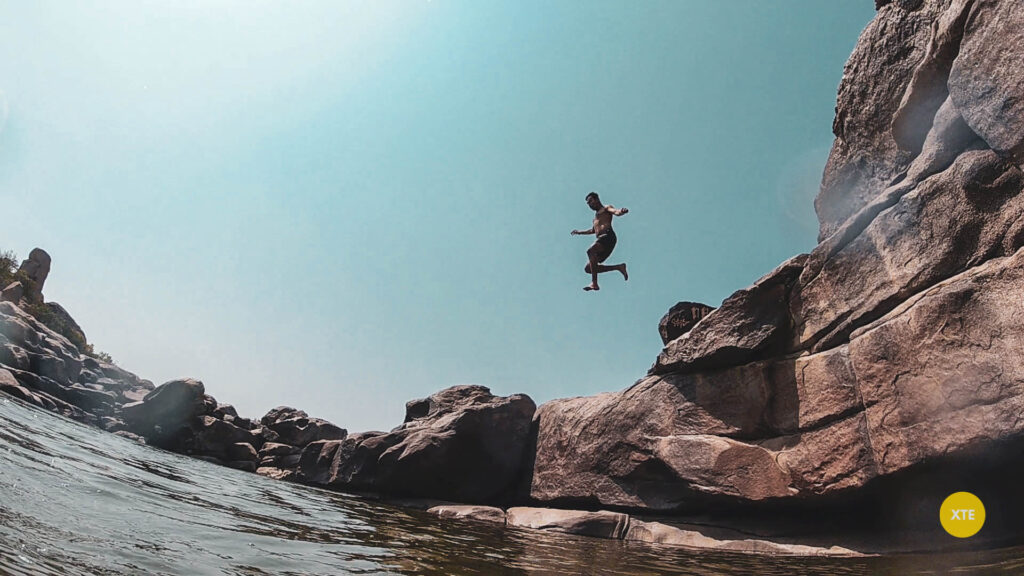 Situated in Hampi, Karnataka in India, Hampi is a World Heritage Site and quite popular among both Indian and foreign tourists! However, Hampi Waterfalls is rarely visited by anyone and the reason is it lies in the middle of a riverbed! The river Tungabhadra flowing through Hampi is dry most of the year, that leaves a thin stream weaving its way through huge boulders like these.
Hampi waterfall is a small stream flowing over some boulders with about 6 feet drop. Near the waterfall, there is a natural pool of water formed due to the stream where you can go cliff diving!
We discovered this place when we had organised our X Trips (we curate and organise a trip for a small group of like-minded travellers to places like these) in February 2020. We have a detailed itinerary for Hampi & an Article about how to reach Hampi Waterfall and what to expect there with more pictures for you to read on our website!
02 | PORTO SANTO STEFANO, ITALY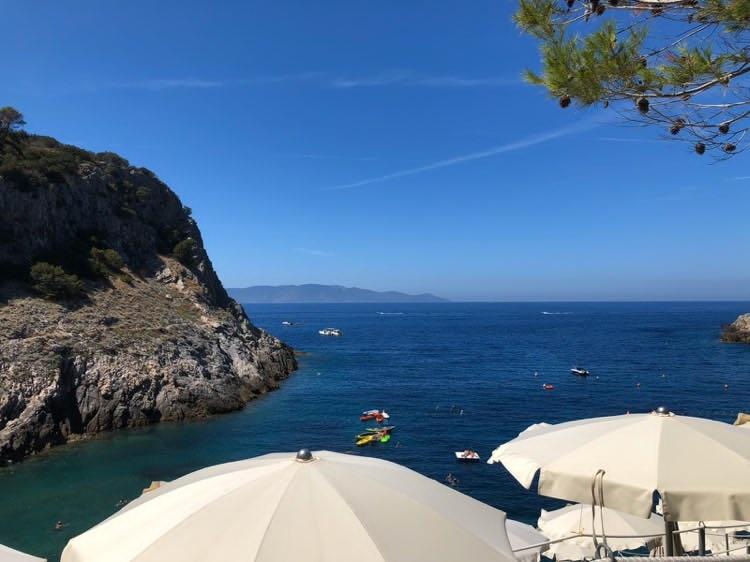 A beautiful coastal town on the western coast of Italy. The town sits on the slopes of Mount Argentario in the province of Tuscany. A must-visit summer destination to enjoy the relaxing blue waters and beautiful landscapes.
Visit the old fort, blue lagoons, and some of the most unique and picturesque beaches of the world!
03 | ICELAND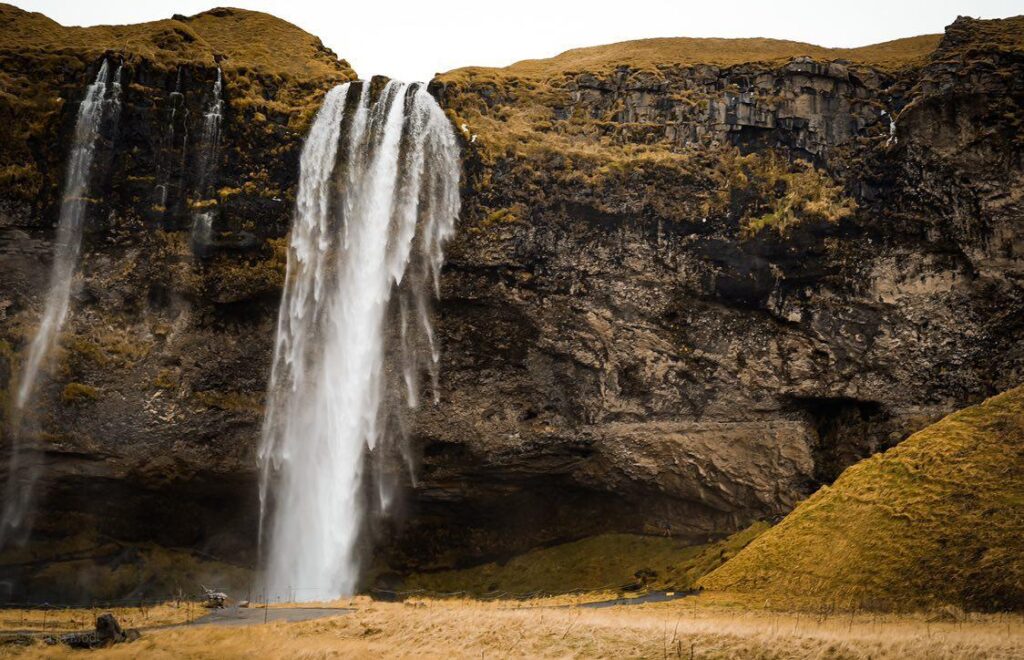 The country with one of the most unique landscapes in the world! Full of hot springs, geysers, volcanoes, glaciers and lava fields, the country feels like you have landed on a different planet altogether!
Top points of interest in Iceland are the Blue Lagoon hot springs, Thingvellir National Park, Gullfoss Falls, Seljalandfoss and Jökulsárlón!
04 | CAMPING AT PARADISE BEACH, GOKARNA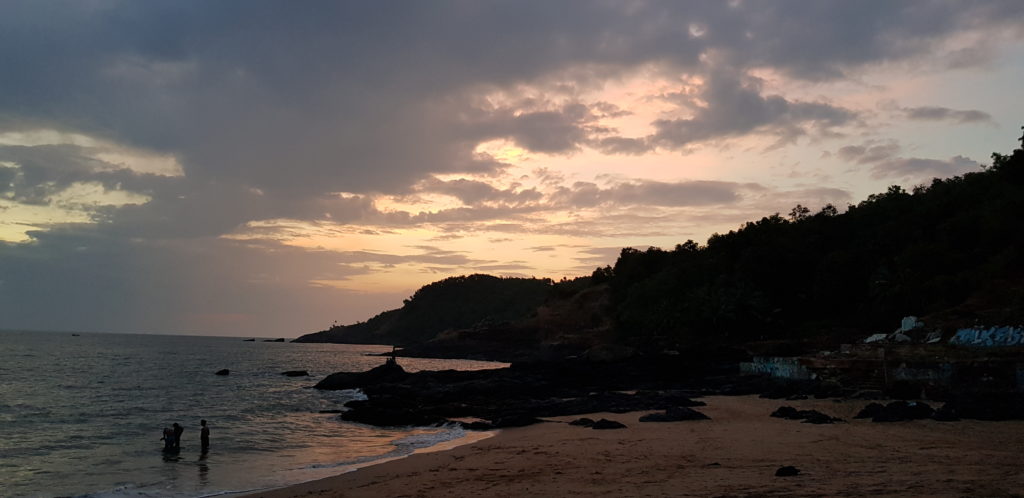 Gokarna, a small coastal town on western coast of India in Karnatka, is a paradise! Enclosed beaches, situated between green hills and a long clean coastline is a thing to enjoy in winters. Visiting Gokarna is ideal in winters as the temperatures are usually high and humid.
The paradise beach is a beach cut off from the mainland and only accessible by ferries or a short trek through the hills! A lot of campers come here to sleep on the beach and have a relaxing time enjoying the waves!
If you're intrigued to learn more, we have visited Gokarna more than 3 times and we also organise our X Trips during winters to have some beach fun! Read our itineraries if you need more details about camping in Gokarna, surfing lessons and beach treks!
05 | HAMPTA PASS & CHANDRATAL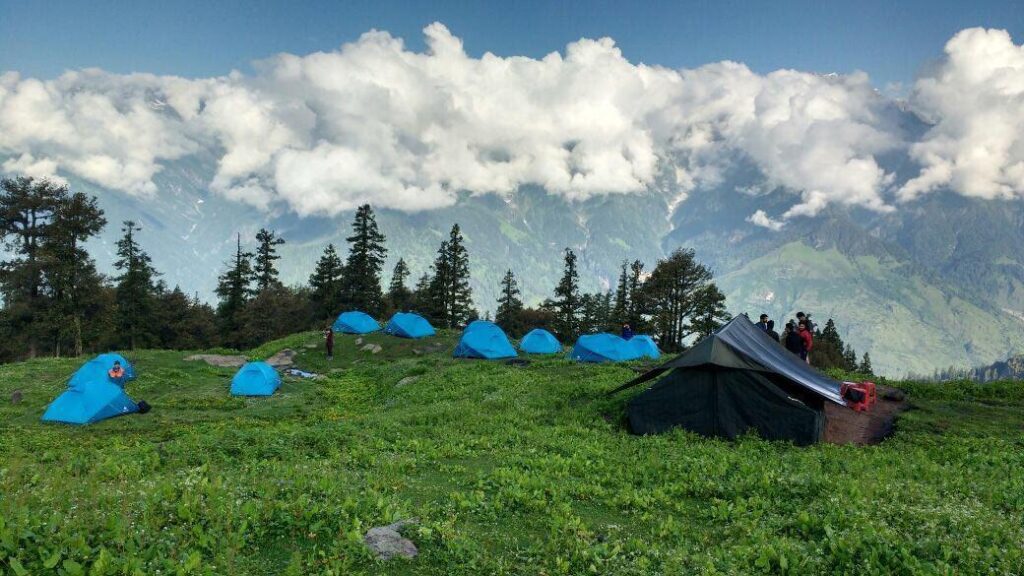 The Hampta pass trek, one of the most picturesque treks of the Himalayas! Doable from June to September only, this trek goes from lush green Kullu Valley and reaches the other side of the Hampta Pass into the barren Lahual Valley.
After completing the trek, a short drive can take you to Chandratal Lake which is one of the most beautiful sites to witness! The sites seem straight out of heaven!
06 | TURTUK, LADAKH
One of the northernmost villages in India! Turtuk opened to tourists only in 2010, due to its proximity to the Chinese border! The quaint little town perched high up in the mountains, by a river is a paradise for the traveller seeking tranquillity!
It has a very interesting history and culture and a unique way of living! We'd been to Turtuk in July 2019, and we'll recommend to add it to you Ladakh itineraries, 100%! We truly feel that it's one of the most offbeat places in India!
07 | CADIZ, SPAIN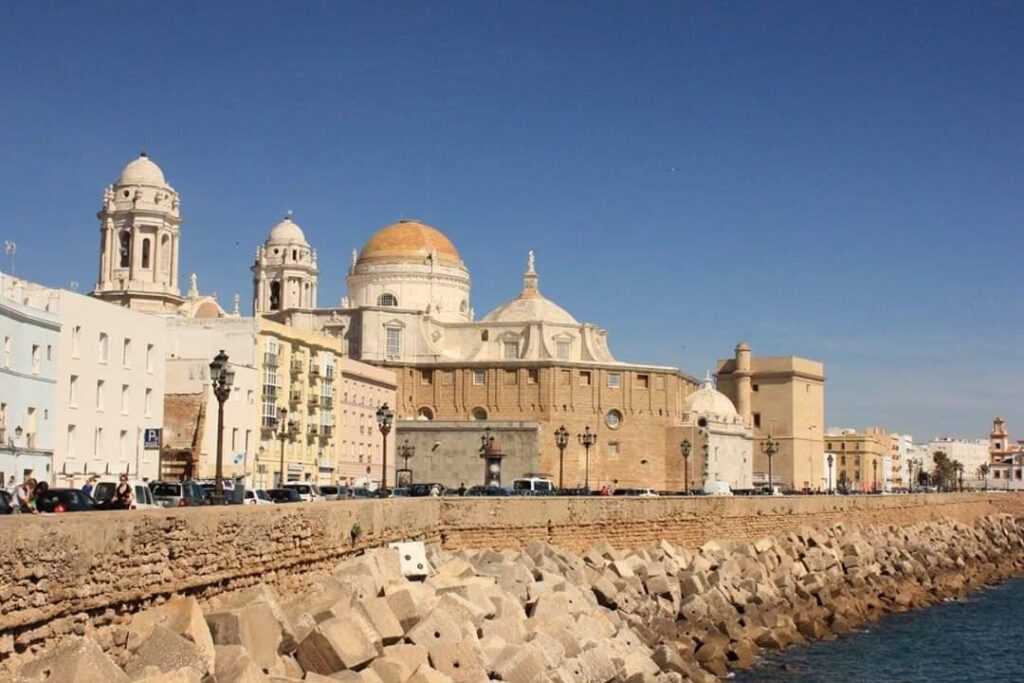 The ancient port city of Spain has a long history and a beautiful cityscape! The town lies in South Western region of Andalucia in Spain!
The city is full of forts, watchtowers and ancient cathedrals all overlooking the blue ocean! Cadiz offers a mix of beautiful beaches, old forts and cathedrals and tons of activities and cuisine to try! Visit top spots like Castillo de Santa Catalina, Cádiz Cathedral, Torre Tavira, La Caleta beach and Playa de Valdegrana!
08 | TRIUND, HIMACHAL PRADESH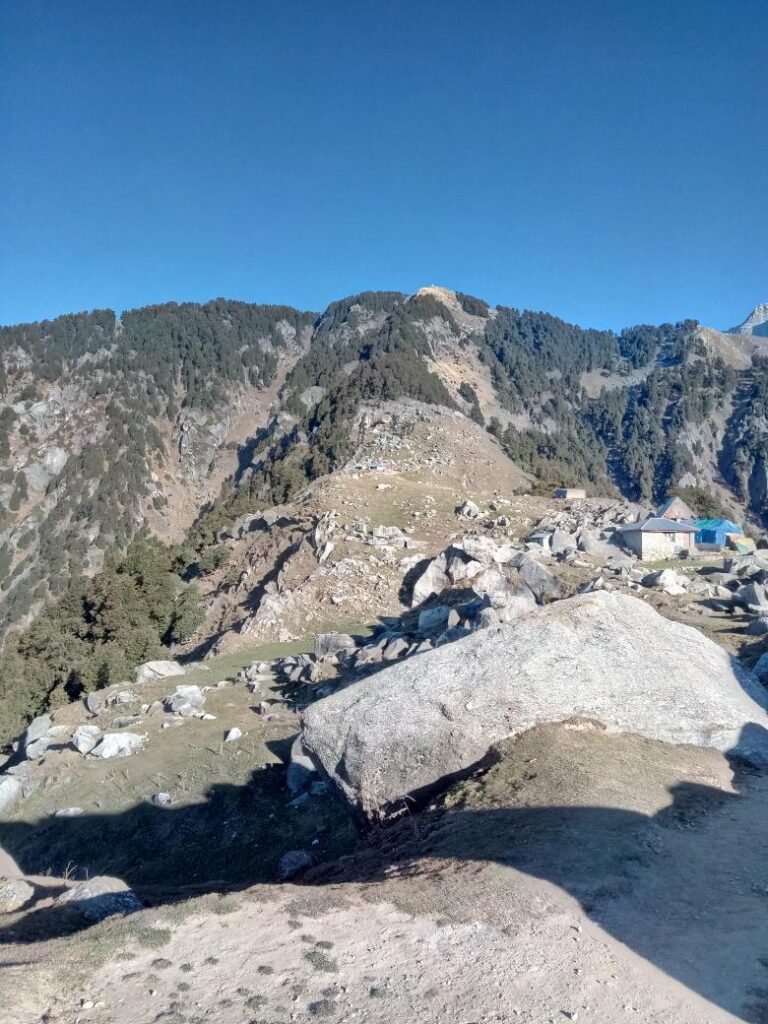 @Hussain Kathawala & @Naqiyah Kutbuddin
Triund, a small hill station in the Himalayas is a great spot for a short and easy trek to bask in the glory of the majestic mountains! It's a trek which requires little preparations, the Triund trek is short one however the steepness is quite high. You walk through old forests and trees full of vegetation and sounds chirping birds!
09 | DAWKI, MEGHALAYA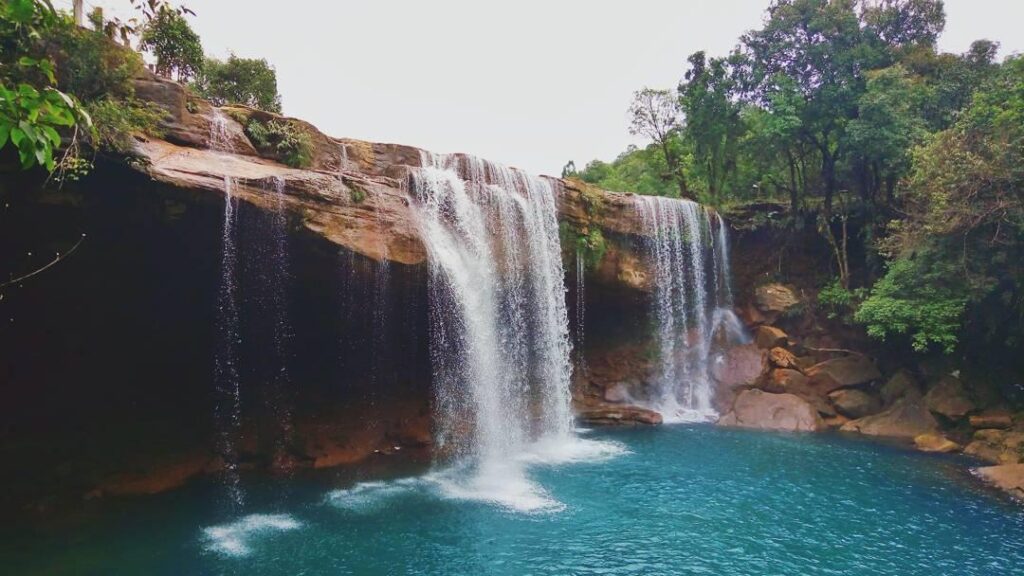 Dawki, a town in western Meghalaya is one of the most pristine places to visit in Inida! Tucked in the Jaintya hills, Dawki is known for its clear river waters of River Umngot. The place has many nearby attractions like one pictured above of the Krang Suri Waterfalls! Visiting Dawki in Spring is ideal as its full of lush greenery and the annual boat riding competition.
After looking at this picture, we're surely adding Krang Suri Falls to our list of offbeat places to visit in India!
10 | CAMPING AT GANDIKOTA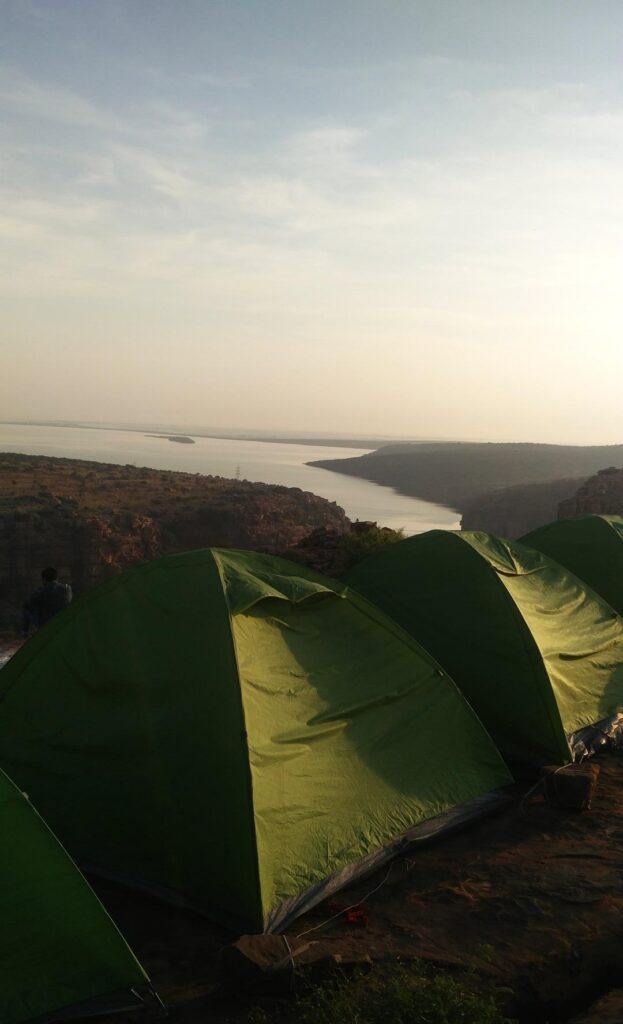 Ideal time to visit Gandikota is in Winters from November to February due to the high temperatures the place witnesses. The town of Gandikota has a long history with many dynasties ruling the fort of Gandikota. The natural canyon formed due to the Pennar river is a marvel one must visit!
11 | WATERTON NATIONAL PARK CANADA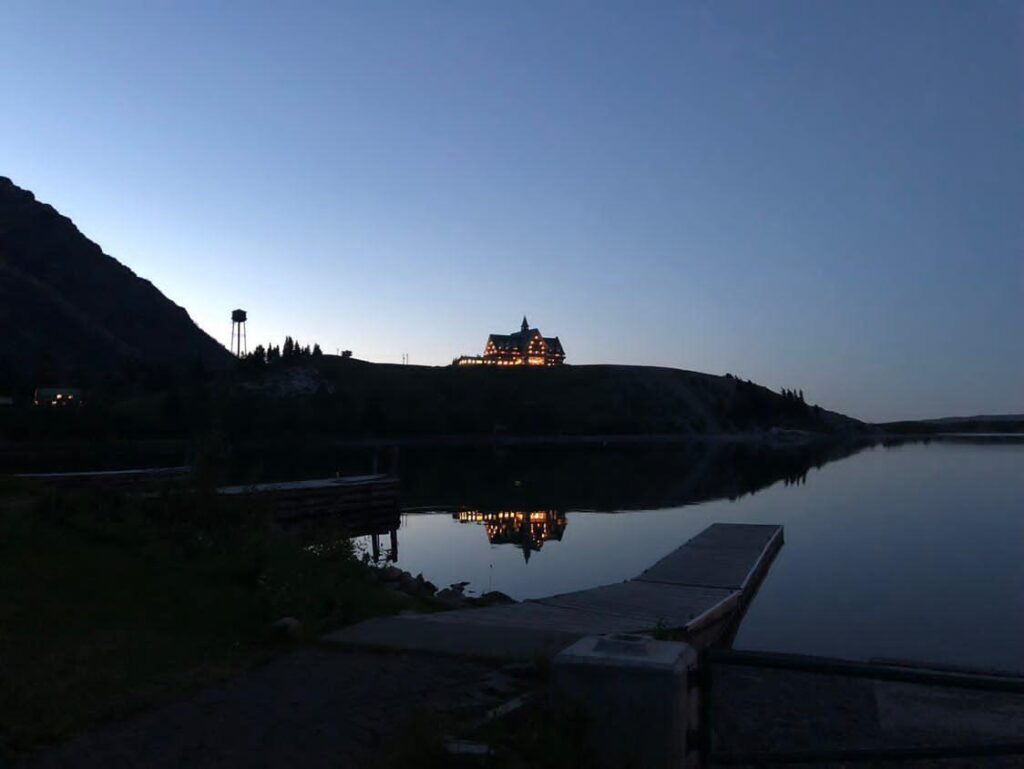 A Haunted Hotel in Waterton Lakes National Park, Alberta in Canada, standing since last 90 years at this location! The Waterton National Park offers some great trails for hikes and is a stretch of wilderness in the Rocky Mountains and Prairies. Some great points of interest here are the Cameron Lake, Great Divide Trail and the Waterton lake.
12 | VADUZ, SWISS BORDER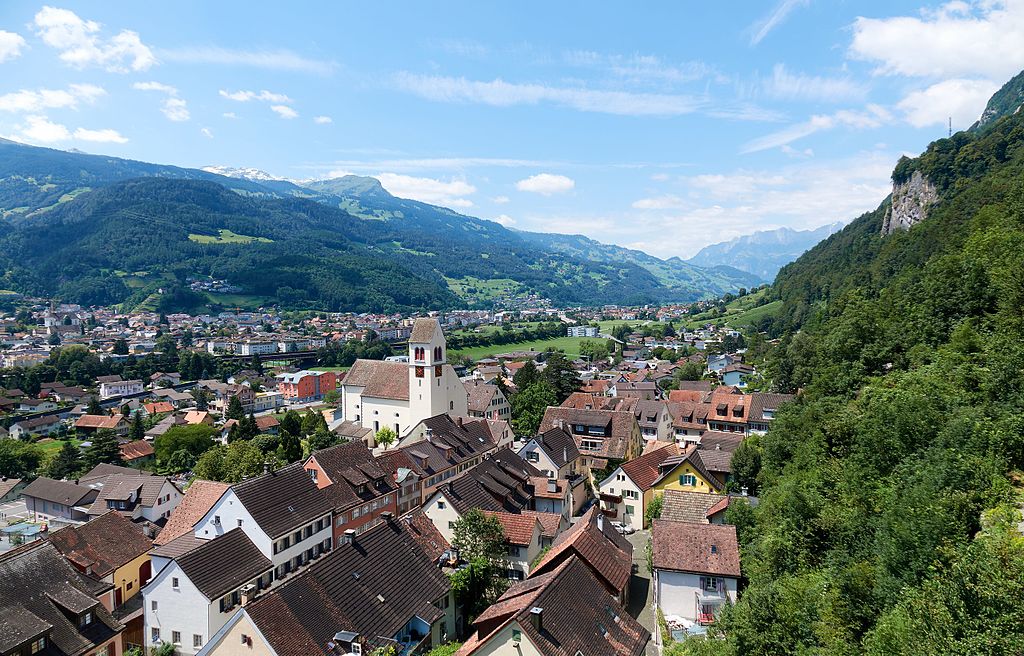 Vaduz is a small town on the Swedish border in the principality of Liechtenstein. A small land locked country in Europe. The small town has a long history and is located on the picturesque foothills of Alps, on the banks of River Rhine. The town is popular for its varied adventure activities, hikes like Fürstensteig and the old castles and museums!
Make sure to visit Vaduz when in Europe for a completely unique experience!
13 | UNMAPPED WATERFALL IN WAYANAD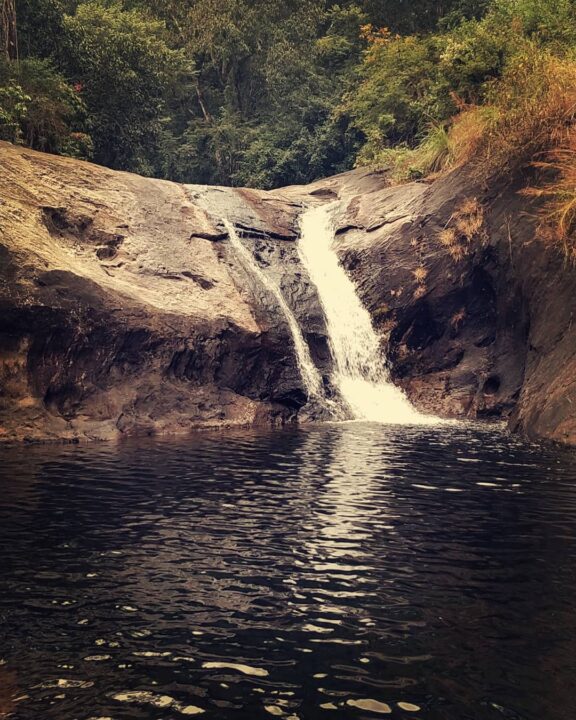 Hidden between canyons and hills in the deep forests of Wayanad in Kerala, Mustafa stumbled upon this waterfall while exploring the Chembra Peak in Wayanad. This small quaint stream of water collects into a small pool below it. A beautiful spot you can have to yourself to enjoy the nature, undisturbed. While on the Chembra peak trek in Wayanad, inquire with locals about the whereabouts of the location of this waterfall and they should be able to guide you to the spot!
This truly is one of the most remote and beautiful locations we have found on this list, and definitely worth adding to your list of offbeat places in India or abroad!
We have an itinerary of Wayand from when we visited back in 2018. Read about this beautiful hill station and where to go camping, speedboating, trekking and chasing waterfalls!
14 | BOLGODA LAKE, SRI LANKA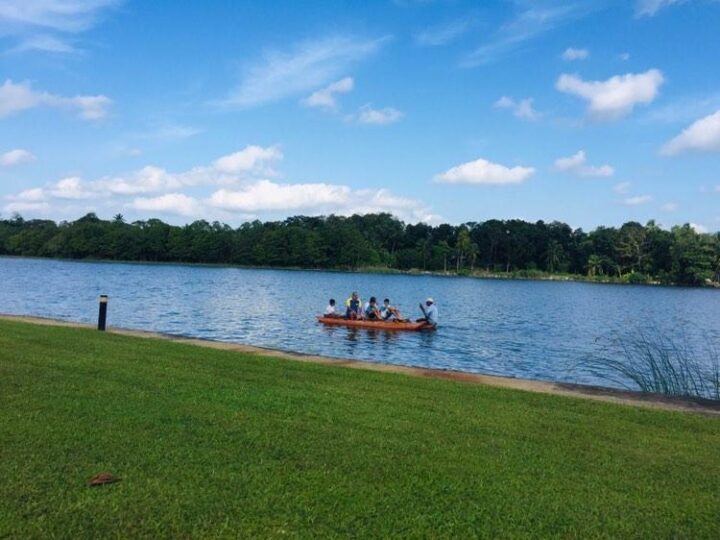 One of biggest lakes in Western District of Sri Lanka, Bolgoda lake offers fun activities like boating, rafting and motor boating. An ideal spot for a day picnic to relax, enjoy and explore more when in Sri Lanka!
15 | SANDAKPHU TREK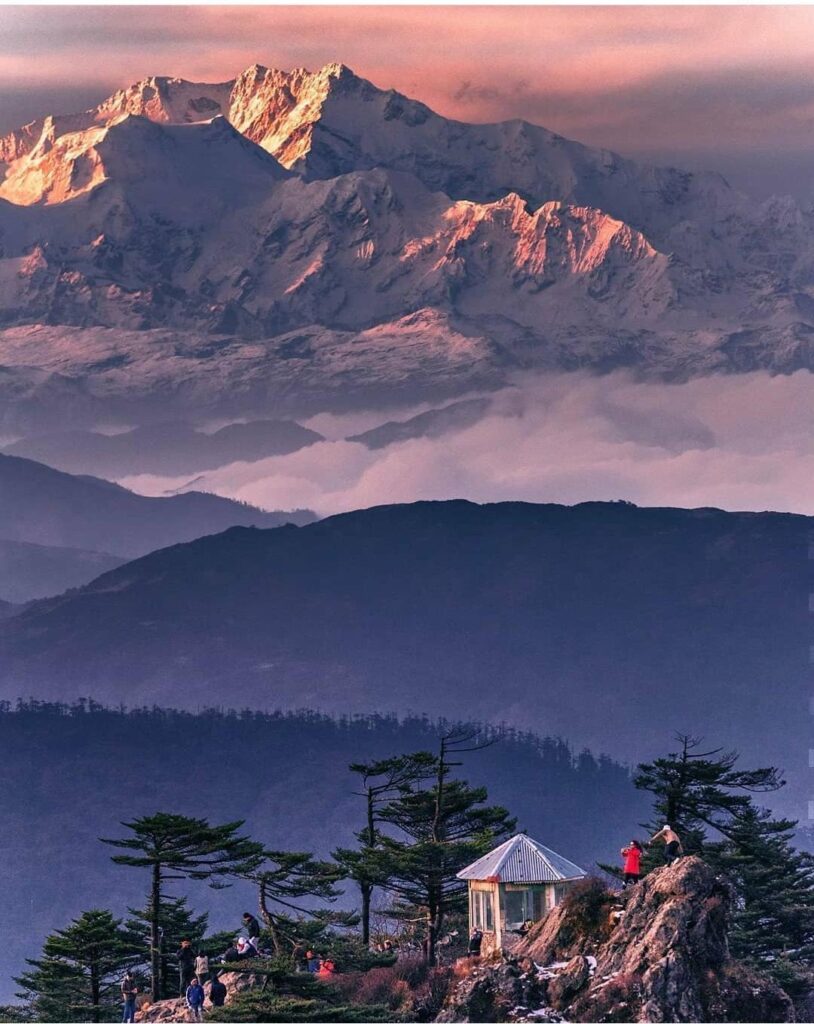 One of the most beautiful treks in the country. The Sandakphu Phalut trek offers some of the best trail views out there. The trek is a moderate one with a lot of tea houses on the route. The trail passes through thick pine forests, Rhododendron trees, flowering meadows and reach points where you can marvel at many of the highest peaks in the world including Everest and Kanchenjunga. The famed Sleeping Buddha shape of the Kanchenjunga cluster is visible from this trek for the most part!
The trek is doable most part of the year (October to May), except the 4 months of monsoon from June to September.
16 | MALCESINE, ITALY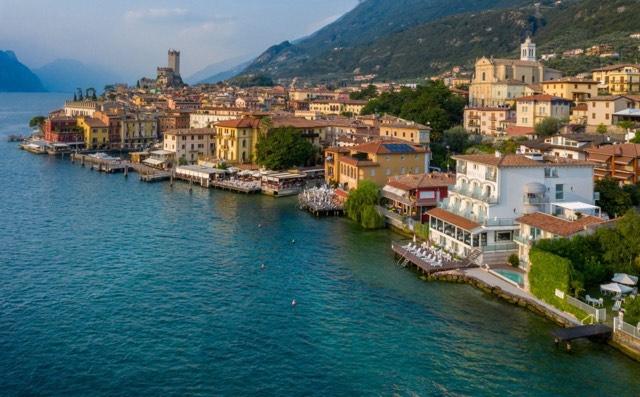 A town about 120 Km from Venice, Malcesine traces back in history to about 500 BC! This old town is situated right by the lake and has colorful houses and medieval castles around it. The unique formations of the hills and lake around the town make it a delight to the eyes.
Visit popular spots like Monte Baldo hill, Scaliger Castle, Sanctuary of Madonna della Corona, Castle of Avio and Monte Altissimo di Nago for trekking and lake views! Tons of things to explore in and around the beautiful town of Malcesine!
17 | YALA NATIONAL PARK, SRI LANKA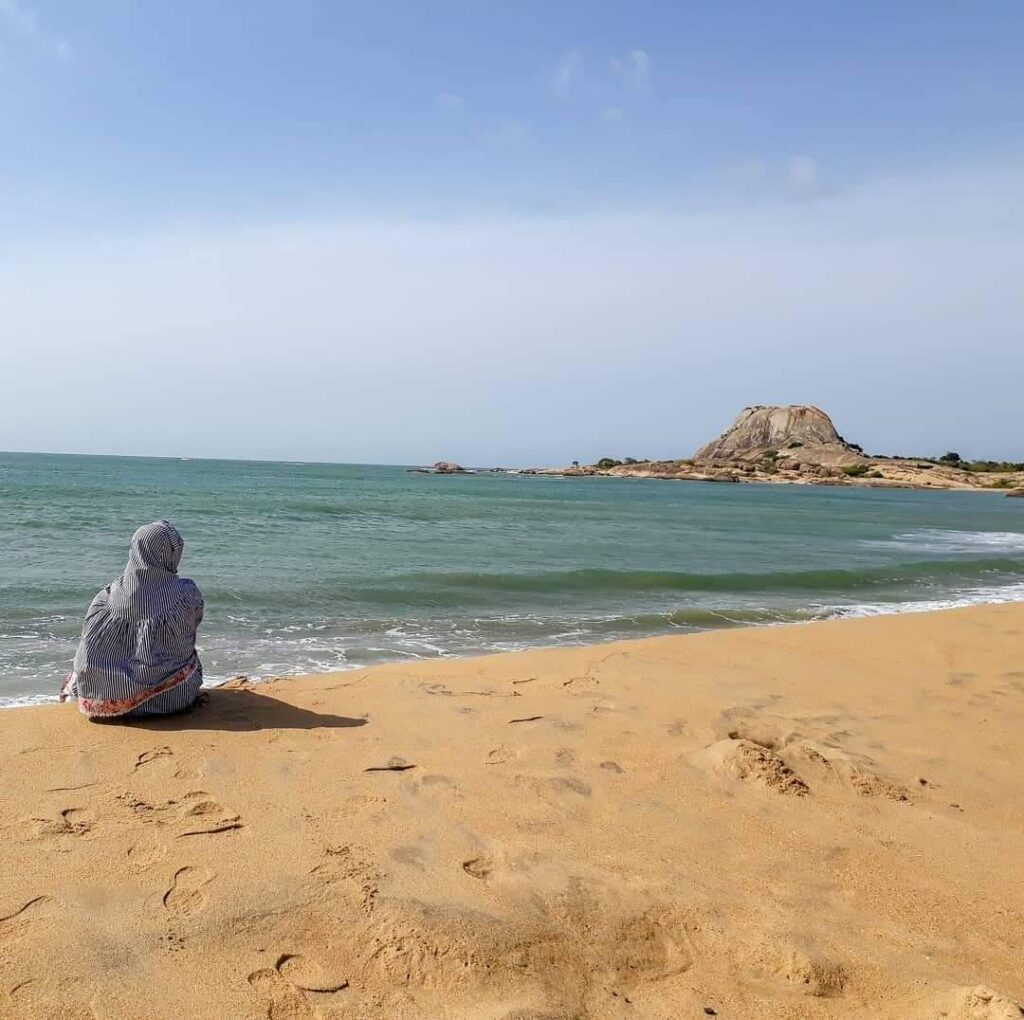 The second-largest National Park in Sri Lanka, Yala National Park has a variety of ecosystems. It touches the Indian Ocean to the South, and has moist monsoon forests to freshwater and marine wetlands!
Home to lots of species of flora and fauna, Yala has hosted several ancient civilizations as well!
18 | VAGAMON, KERALA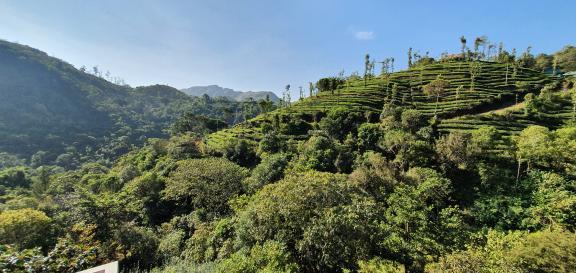 This beautiful hill station in Kerala is listed in National Geographic's "50 most beautiful places to visit in India" List. The rolling green hills full of tea gardens and tropical vegetation are a sight to the eye!
Relax and enjoy at top spots like Kurisumala Ashram, Mrugan Hill, Thangalpara and Vagamon Lake and Marmala Waterfalls!
19 | ZELL AM SEE, AUSTRIA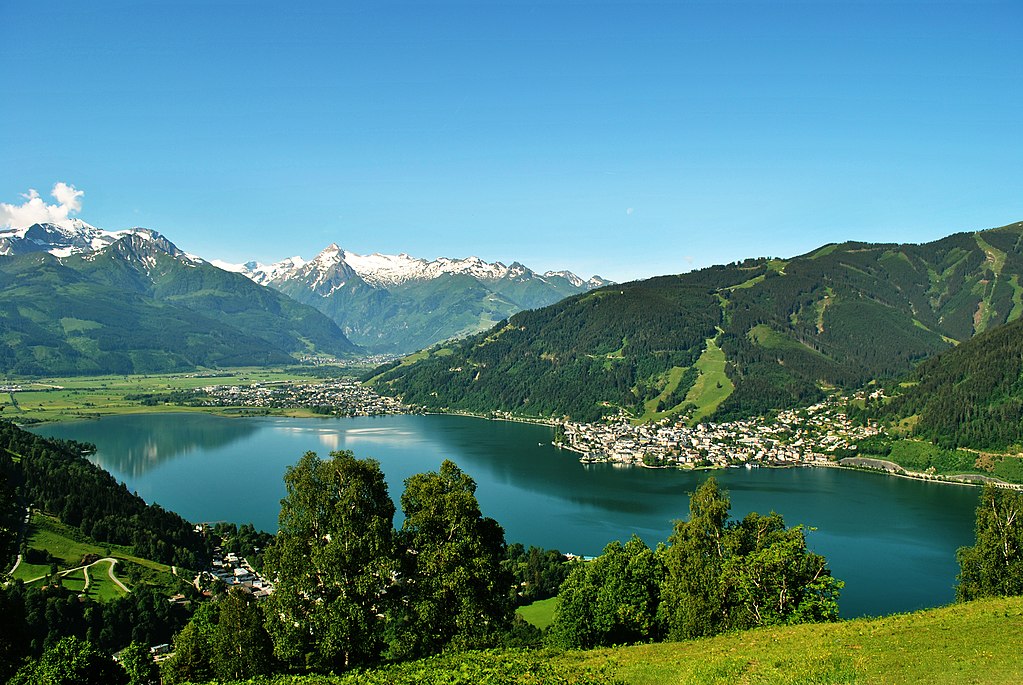 The beautiful town of Zell am See in Austria acts as a corridor to the Alps. Sitting beside the Zell lake and the foothills of Alps, Zell am See is a popular spot to enjoy skiing and hiking the nearby mountains.
While being such a picture perfect town, Zell am See has many resorts, an old castle, museum and many tours to the mountains and the glacier nearby!
20 | KOTTEBETTA, COORG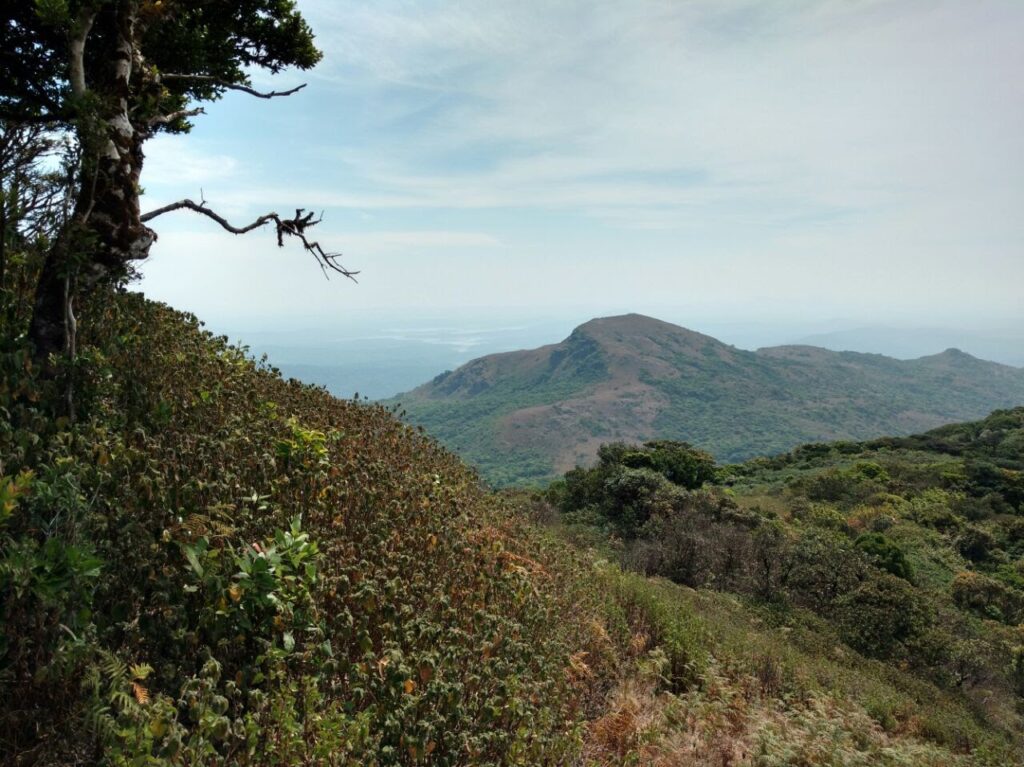 The Kottebetta trekking trail in Coorg is one of the ways you can take in the true wild beauty of Coorg and the Western Ghats. Situated about 25 Km from the Madikeri town, the trek passes through meadows and bush trails until reaching the peak of the hill which is a huge rock outcropping.
The distant views of streams and the rolling hills that you see from this trail are something worth enjoying!
Coorg was one of the first itinerary we uploaded on this site. You can get a detailed idea about what you can do in Coorg, in a quick read on this itinerary.
21 | HELLA, ICELAND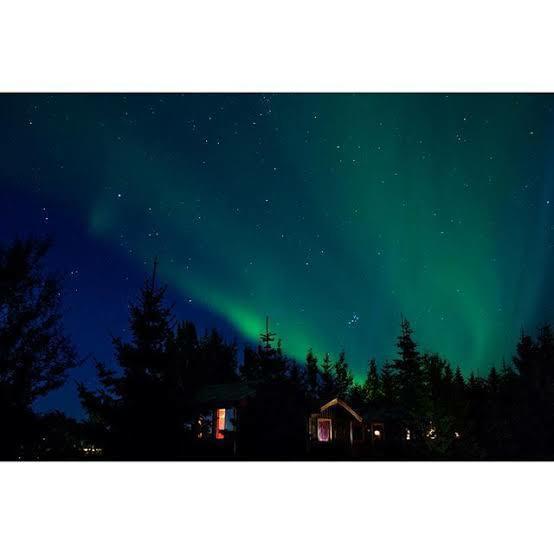 This small town in Iceland with a population of only about 780 people is quite a spot in this beautiful country! You can go to hike the Hekla Volcano from Hella and also other visit the lava fields of Landmannalaugar from here. The Thórsmörk mountain ridge with a spectacular view of the valley can be visited from Hella!
Apart from this, the Aurora Borealis or the Northern Lights are quite visible from the town of Hella when visited between August to Mid April!
22 | YERCAUD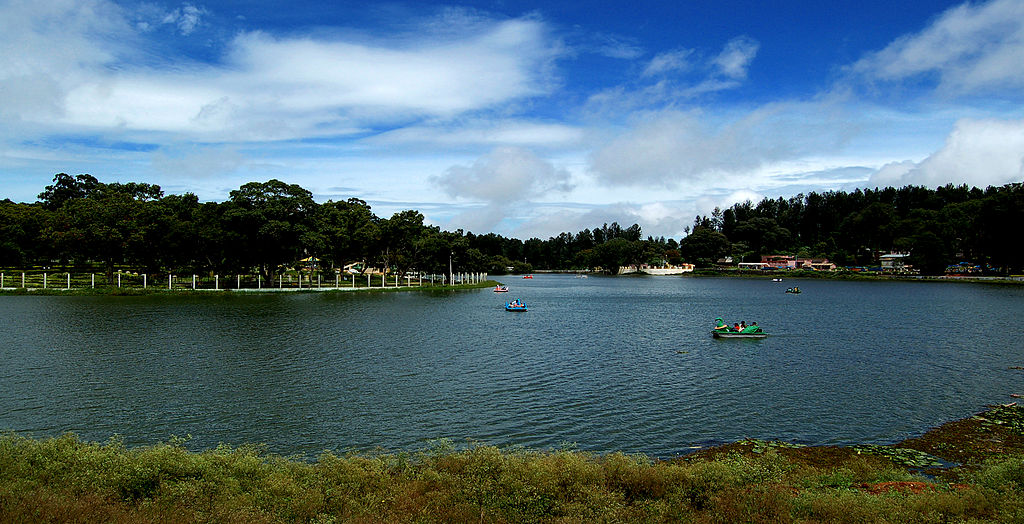 The small hillstation in the state of Tamil Nadu, India, Yercaud is known for its orange groves and spice plantations. The Yercaud lake sits amongst the town with a boat house for tourists to enjoy a boat ride.
Popular spots around Yercaud include Kiliyu Falls, Lady's seat, Karadiyoor View Point and the Shevaroy temple.
23 | KRAKOW, POLAND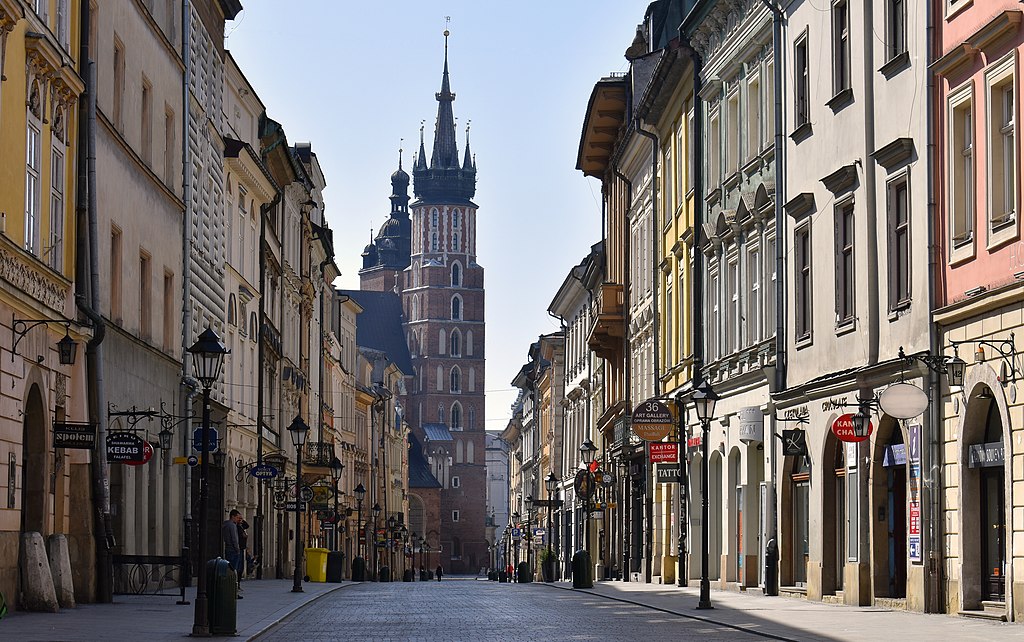 Krakow is one of the oldest city of Poland, situated on the banks of river Vistula. Buzzing with culture, history, vibrant monuments and architecture marvels, Krakow is a place to be experienced by all the senses combined.
Popular spots like Wawel Royal Castle, St Mary's Basilica, Krakow Barbican and the old salt mines make Krakow worth visiting!
---
LET US KNOW IN COMMENTS BELOW ABOUT HOW MANY OF THE ABOVE OFFBEAT PLACES HAVE YOU BEEN TO?
A MESSAGE ABOUT RESPONSIBLE TRAVEL FOR OFFBEAT PLACES IN INDIA
Often offbeat places will have less infrastructure, utilities and proper facilities like garbage recycling and proper sewage when in remote locations. So please try to be as responsible about the environment you can be by calculating your every action and its repercussions.
Once the Pandemic fades off, and travelling is back to normal, make sure you travel more responsibly! We hope the Pandemic has made us all realise how important nature is to us, and how much it was being affected by our negligence. So make sure, that wherever you go, always be respectful to nature in every way you can.
Read these 6 steps which we strongly propagate about to make sure that you are doing your best to travel responsibly.
ENJOYED READING ABOUT OFFBEAT PLACES IN INDIA & ABROAD?
Read a few of our related articles like this that we think you will enjoy!
19 LESSER KNOWN WATERFALLS IN INDIA, YOU CAN SWIM AT!
OUR FAVORITE TRAVEL SHOWS AND MOVIES YOU MUST WATCH
LONG WEEKENDS IN 2020 & WHERE YOU SHOULD TRAVEL
SUBSCRIBE IF YOU LIKED OUR CONTENT
We create new exciting travel content, curate an excellent social feed and also organise experiences like these. If you enjoyed our content, stay on our mailing list to hear from us about new exciting things we create and curate!
Processing…
Success! You're on the list.
Whoops! There was an error and we couldn't process your subscription. Please reload the page and try again.