A brief guide to Gokarna, a coastal town in North Karnataka.
IN BRIEF
Arrive at Gokarna in the afternoon
Relax on the Main Beach
Camp at Paradise Beach
Check into Zostel the Next day
Chill at Kudle Beach
Kayaking at Om Beach
Chill at Zostel
Visit Vibhuti Falls and Yana Rock Caves
Sunset at Labyrinth
Chill more at Zostel
Explore Half Moon beach or any other beach for half a day
Depart from Gokarna
INDICATIVE BUDGET
INR 6-8k depending upon how you chill.
HOW TO REACH
Gokarna has a bus station and a railway station (Gokarna Road)
Less trains come here, Nearby stations: Kumta, Ankola
Buses available from Goa, Bangalore too
Private Vehicle
WHAT & WHEN TO DO
DAY 1
Reach Gokarna Road station around 4 PM
Walk for approximately 500 meters to reach bus stop
Reach Gokarna Bus Stand
Rent two-wheeler and tent from Aparajitha Bike Rent
Head to Main Beach Gokarna
Eat at Namaste Samudra Cafe Chill at Beach/Leave for Belecan
Buy snacks/beverages on the way
Arrive at Om Shanti Paradise Shack ( https://goo.gl/maps/Xs7zpkuHL7J2 )
You can eat here (not many options for vegetarians so carry your snacks), park your vehicle (Rs. 50/night)
Trek to Paradise beach, it is safe, and 1-2 km trek
Find a good place on the beach and pitch your tent
Chill, eat and drink there
A small stall is available on the beach which offers 2-3 food items
DAY 2
Trek back to Belekan
Freshen up at Om Shanti Paradise/ Head to Zostel, keep the luggage in common area and freshen up (Check-in at 12)
Go to Kudle Beach, have breakfast at La Pizzeria
Chill at the beach Trek/Ride/Take a ferry to Om Beach
Have a late lunch at Namaste Cafe
Chill for sometime
Go for Kayaking
Walk till the end of Beach
Come back to Zostel
Have Dinner at Mantra Cafe, Zostel (last order is at 10 PM)
Chill by the common area, swing on Hammocks, play games with new friends at Hostel
DAY 3
Start early, have breakfast at Mantra Cafe
Leave for Vibhuthi Falls (51 Kilometers from Gokarna)
You can halt on the way to grab snacks
Reach, pay the entry fees (approx. Rs. 10)
Swim at the falls
Have light snacks on the way back to entry
Ride to Yana Caves
Road are very bad and it is a hill climb Keep riding until you see the huge sign board, it is approximately 8 kilometers from entry of Vibhuthi Falls
Sit by the rocks, go to Temple, and head back
Go to Labyrinth (near Kudle Beach parking) for Sunset
Enjoy the Sunset Return the vehicle
Eat at any of the cafes on beaches or come back to Zostel and eat at Mantra
You can also visit Murudeshwara Temple or Jog Falls. These are other two options for a day trip from Gokarna. I personally don't feel Vibhuthi Falls and Yana Rock Caves were worth the whole day, especially since the ride to Yana is very rough and tiring.
DAY 4
Head to Om Beach for 2nd round of Kayaking after Breakfast
You may see dolphins before 10 AM
Take a Ferry or trek to Half Moon Beach and chill there
Take a Ferry back to Om Beach or Kudle Beach
Have lunch
Pick up luggage and depart from Gokarna
WHERE TO STAY
Camp at Paradise Beach for at least 1 night
Zostel – located between main beach and Kudle beach, with a view of whole main beach
Cheaper options: Rooms behind or along with shacks on Kudle Beach, Om Beach
Luxury: Kahani Paradise Resort, Belecan
WHERE TO EAT
Namaste Samudra Cafe, Gokarna Main Beach
Om Shanti Paradise, Paradise Beach Road, Belekan
La Pizzeria, Kudle Beach
Namaste Cafe, Om Beach
Mantra Cafe, Zostel
HOW TO TRAVEL AROUND
Rental 2-Wheeler
Own Vehicles
Ferry
Trek along the hills between beaches for spectacular view, there are easy trails for trek between each of the beaches
If you need a vehicle: Aparajitha Bike Rent – Near Gokarna Bus Stand, Opp. Urban Bank. 9900514424, 8105769202, 9473022780
HELPFUL TIPS
Carry your own Water Bottle, you can refill it at shacks and also at Zostel
The lady who runs Aparajitha Bike Rent is very helpful, and she provides parcel services, stitching, and even hammocks for sale
You can get an illustrative guide to Gokarna at Zostel
If you are sure about staying at Zostel, keep checking the availability and book at your convenience, as it could be full when you arrive
Not all shacks on Kudle beach are open to giving rooms to Indian customers, especially if they have more foreign tourists, so plan accordingly
You can spend all the nights at Paradise Beach, reach there on time if you are relying on ferry
Take buses to-and-fro for railway station, it is 20 times cheaper than autos
If your travel includes reaching or leaving Gokarna in Train, keep atleast 2 hours buffer time as all my trains in this trip were delayed over an hour
PICTURES FROM THIS TRIP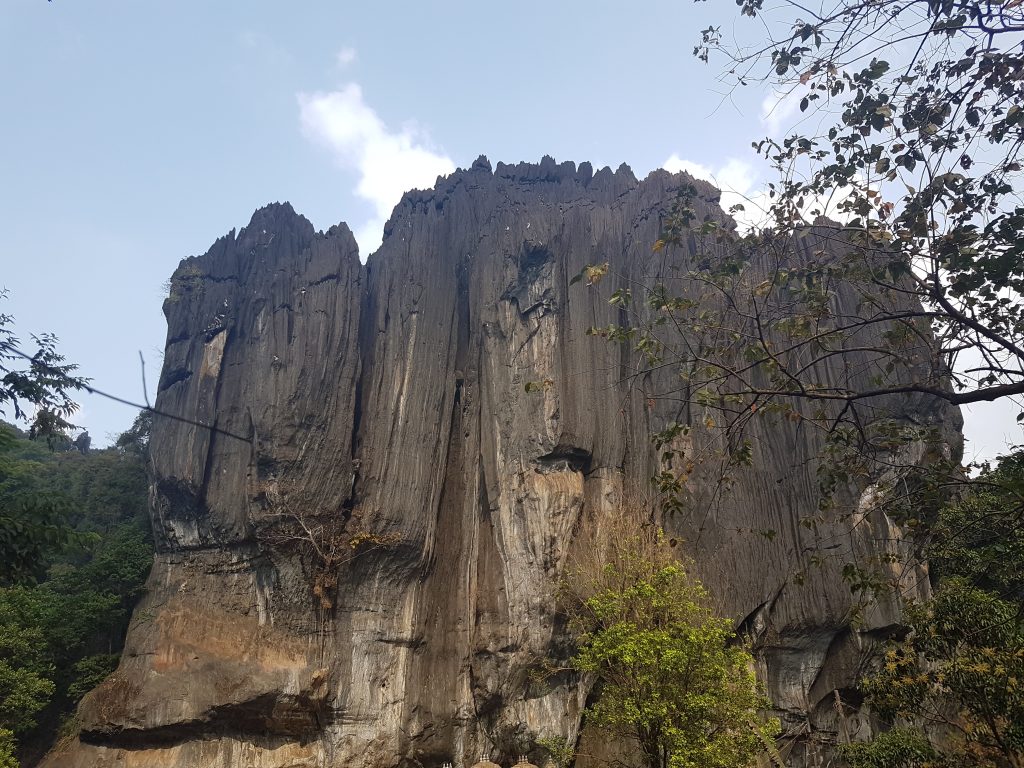 This Itinerary was contributed by a Community Member!
You can reach Akshay for any queries about this trip on his Facebook and Instagram.
---

Ensure you travel responsibly and keep your carbon footprint to the minimum. Happy Exploring!
---
Want to share your experience and tell everyone about how you travel and plan your trips? Now you can, in just a few steps! Head out to Share your Trip page now!