A brief guide to spending a leisure weekend in Pondicherry with friends. This was a leisure trip taken from Bangalore.
IN BRIEF
---
Arrive at Pondicherry and check into Gurukulam Hostel
Go to Rock Beach, sit and chill at the pier of Rock Beach
Have Breakfast at Le Cafe
Leave for Auroville and check out the Golden Globe
Have lunch at place of your choice in Auroville
Explore places to eat and drink
Go to Paradise Beach
Lunch at Coromandel Cafe
Walking through Sunday market and Merchandise street
Coffee/Green Tea at Cafe des Art
---
PONDICHERRY TRAVEL GUIDE | 6 BEACH, 5 CAFES, AUROVILLE
INDICATIVE BUDGET
INR 5000-8000 for a weekend
HOW TO REACH
There are a lot of options available to reach Pondicherry, depending upon where are you travelling from:
Flight
Train
Bus/ Self- drive
If you are travelling from nearby places like Chennai or Bangalore, taking a road transport is the most convenient option.
DAY 1
Arrive at Pondicherry Bus Station (6 AM)
Take an auto for Gurukulam Hostel (Rs. 80-100 max)
Drop Luggage at hostel
Walk to the Rock (Promenade) Beach
Sit on the pier of beach – beautiful early morning view
Have breakfast at Le cafe
Come back to the hostel to freshen up and ask the hosts to arrange for scooters
Leave for Auroville to see the Golden Globe
Spend the day chilling at Auroville, eating and drinking
Lunch – many options available (vegan, veg, non-vegetarian)
Coffee at Bread and Chocolate
Drinks at Le space
Dinner at Xotic Gastropub
Come back to Hostel
DAY 2
Have Breakfast at Hostel (fresh and tasty South Indian Breakfast)
Ride to Boat house and take a Ferry for Paradise Beach
Go to Coromandel Cafe for Lunch
Walk through the Sunday Market and Merchandise Street to explore the town
Go for Coffee/ Green Tea at Cafe des Art
Come back to Hostel, pack up, chill with people at Hostel
Leave for Bangalore
WHERE TO STAY
I stayed at the Gurukulam hostel. It is located in the White Town. It is barely 5 km from the main bus stop and 1.2 km from the rock beach. Paid Rs.600 for one night for one bed (inclusive of Breakfast).
It is an art hostel. All the walls are painted with beautiful and artistic expressions. It was neat and the hosts were very friendly and warm.
Hostel is one of the best options to stay as you get a chance to meet and know more people and it's very cheap.
WHERE TO EAT
Le Cafe, Near Rock Beach – Breakfast
Bread and Chocolate, Auroville – Coffee
Le Space – Drinks (only in-house special cocktails)
Xotic Gastropub – Dinner
Cafe Coromandel – Lunch (a must)
Cafe des Art – Coffee/ Green Tea
HOW TO TRAVEL AROUND
Renting a two-wheeler is the best option to travel within Pondicherry. A boat/ferry is available to reach at Paradise Beach. Hostel hosts arranged for two-wheeler. We paid Rs. 300 for one scooter for one day.
Alternatively, you can get bicycle for rent or walk around if you are exploring the White Town.
THINGS TO KEEP IN MIND
Walking and cycling is the best way to explore white town.
The auto drivers will always charge extra, so be prepared to bargain.
It is a very peaceful and relaxing place. It is not as hip as Goa. So dress accordingly. Specifically for girls, wear something comfortable as there is a lot to walk (in Auroville and otherwise) and locals don't generally react well to short and revealing clothes.
PICTURES FROM THIS TRIP
This Itinerary was contributed by a Community Member!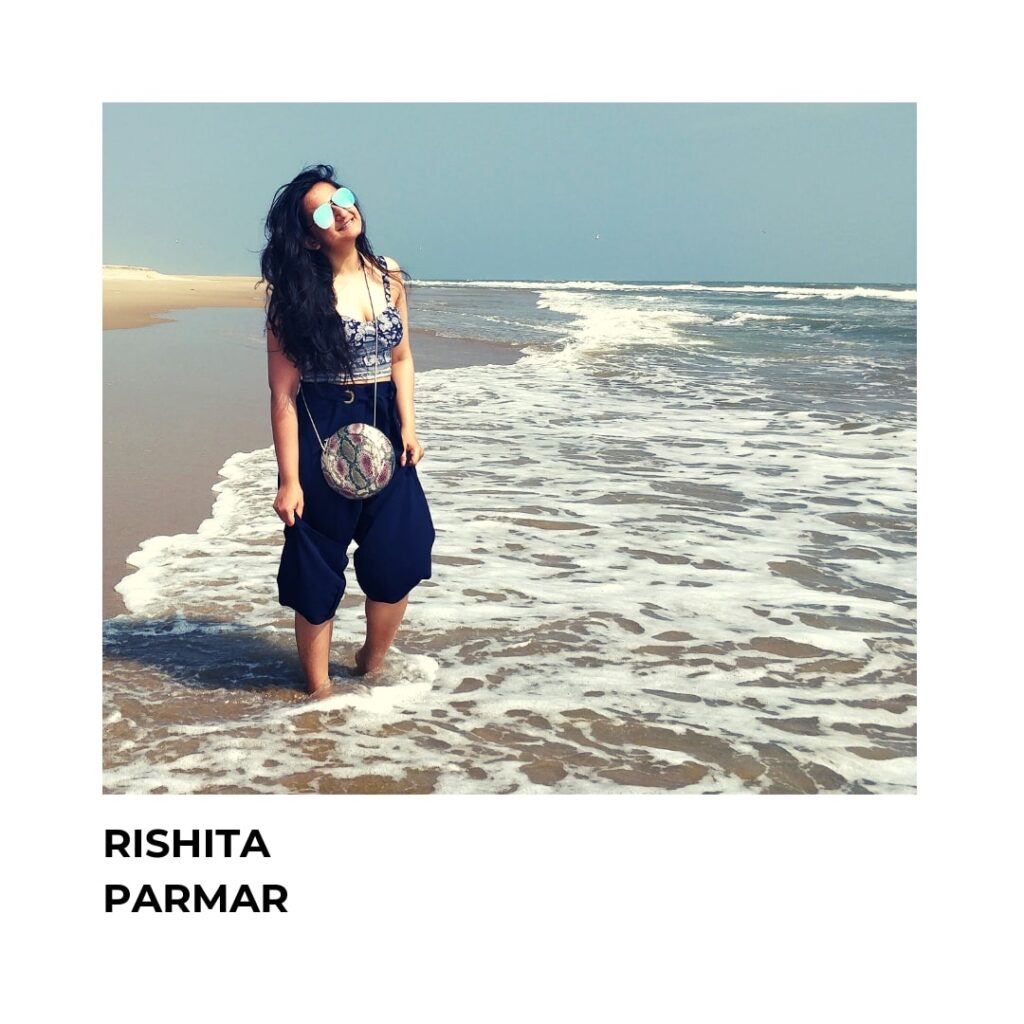 ---
Ensure you travel responsibly and keep your carbon footprint to the minimum. Happy Exploring!
---
Want to share your experience and tell everyone about how you travel and plan your trips? Now you can, in just a few steps! Head out to Share your Trip page now!
Related Itinerary:
If you want another possible combination of places and activities in Pondicherry, click here.