I am sure you have always thought of having a home amidst the hills with nature all around you. If you haven't, this place with all its waterfalls, lakes and parks is going to leave you craving for more. Tucked in the Palani Hills of the Western Ghats, Kodaikanal embodies peace and is undoubtedly one of the gems of Tamil Nadu. I've compiled a list of all the places to visit in Kodaikanal based on headings like lakes, treks, waterfalls, viewpoints and more to give you a complete picture of what you should be visiting when in Kodaikanal!
KODAIKANAL TRAVEL GUIDE VIDEO XPLAINER
The Most Amazing Places to Visit in Kodaikanal!
Kodaikanal Map
Lakes in Kodaikanal
1. Kodaikanal Lake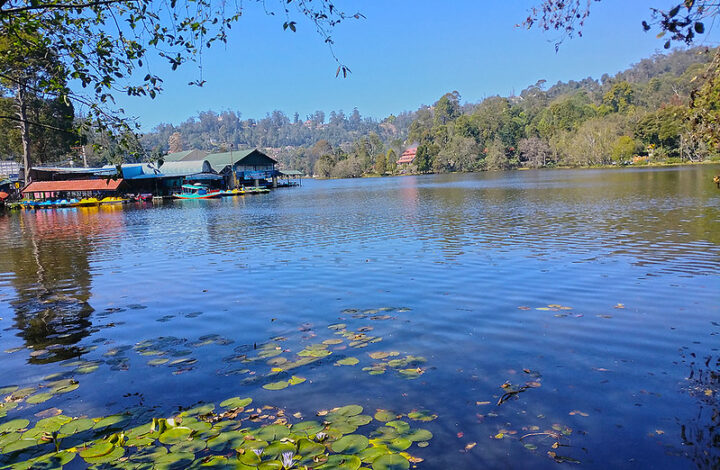 Lakes are a gift of nature. Kodai lake in that regard makes a mark of its own. It is a man-made lake and a bird's eye view would show you that it is shaped like a star. How cool is that! The lake receives its water from the beautiful Palani Hills. Boating, cycling and horse riding are some of the popular activities at the lake. Kodaikanal sightseeing has to start with this one!
2. Berijam Lake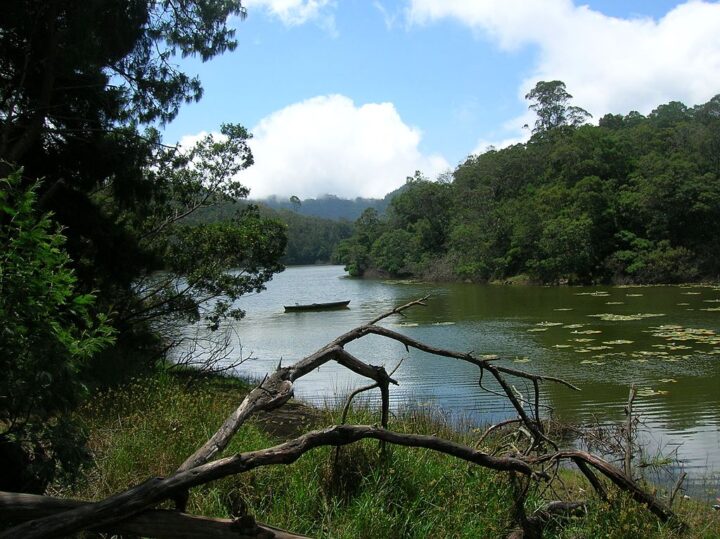 Berijam Lake is a reservoir about 21km from Kodaikanal town. It is known for its endless greenery, bird watching and is a heaven for photography. The route to Berijam Lake is as scenic as the lake itself. You would need prior permission from the forest department as only limited number of vehicles are allowed per day. Try and hit the road early as the lake closes by 3pm.
3. Mannavanur Lake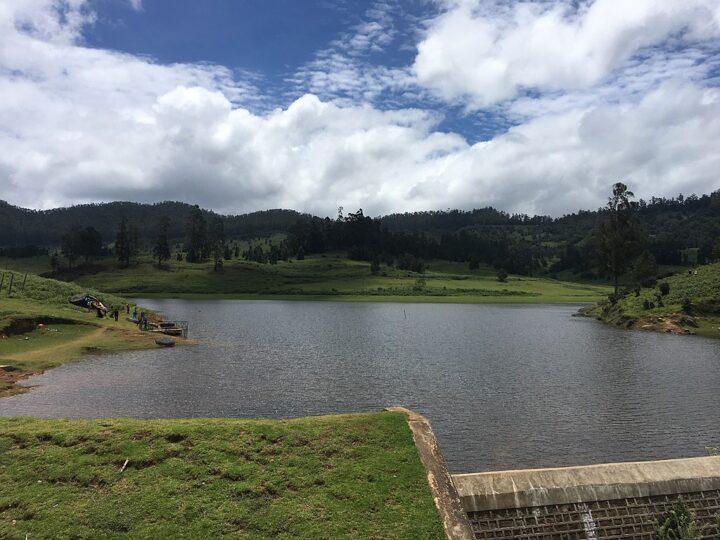 Mannavanur Lake is situated in a sheep farm about 33km from Kodaikanal. Being located in a farming village, the lake is settled amidst farms for carrots, potatoes, peas etc. The lake is one of the more popular picnic spots for the tourists, amongst vast greenlands and flocks of sheep grazing. Wild horses and other other wild animals can also be spotted here. Mannavanur is popular for its trek too.
Waterfalls in Kodaikanal
4. Vattakanal Falls
One of the popular Kodaikanal falls, is Vattakanal Falls. The white water flowing from above with the greenery all around, really gives it a magical touch. The water forms a pool at the bottom where tourists can swim. Travelers also choose to hike up the waterfall to see the beauty all around. It is magnificent. Sightseeing in Kodaikanal isn't complete without a visit to these wonder falls.
Suggested Read: Complete guide to visiting Vattakanal
5. Pambar Falls
Pambar Falls, popularly also knows as the Grand Cascade or Liril Falls, is situated about 4km from Kodaikanal. Accessible following a steep and slippery path behind the Pambar House, this waterfall is a good picnic spot boasting some endemic birds and butterflies. A pond is created at the bottom of the waterfall where swimming can be really fun.
6. Bear Shola Falls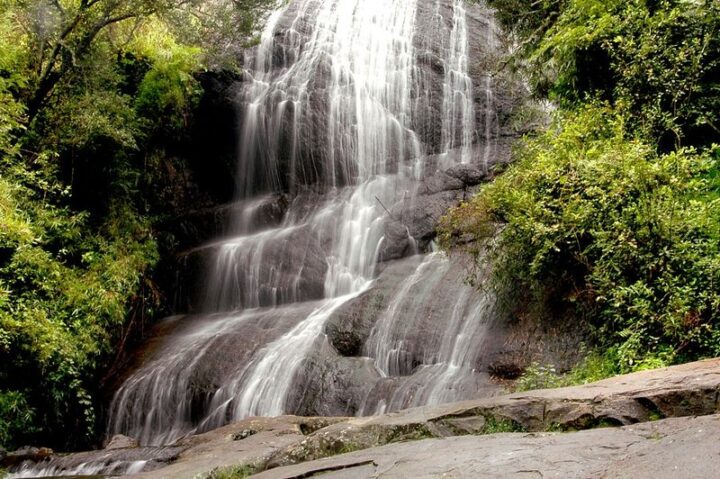 Bear Shola Falls gets its unusual name from the legend that it was the favourite spot of a bear for drinking water. Situated about 2km from Kodaikanal, this waterfall is more of a reserved and private spot letting one feel totally at home with nature. It also boasts of rich flora and fauna. Monsoon is the best time to visit Kodaikanal if you want to see this waterfall in all its life.
7. Thalaiyar Falls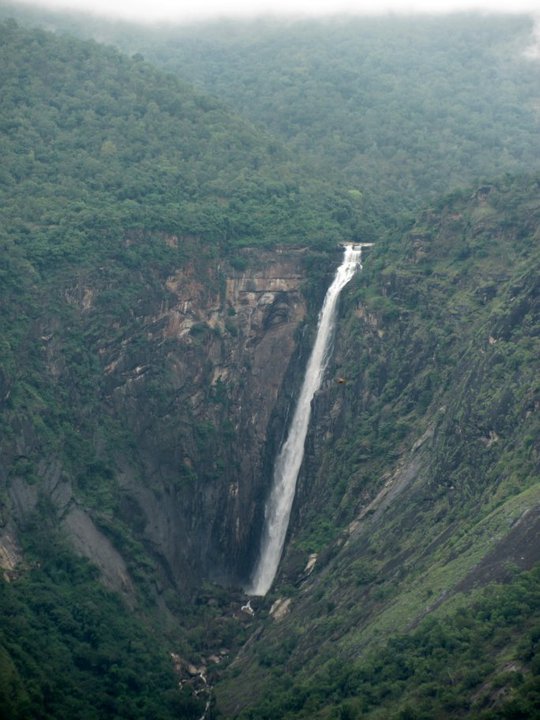 Talking about Kodaikanal tourist places, Thalaiyar Falls (also known as Rat Tail Falls) has a lure of its own. Standing at a height of 297m, it is the highest waterfall in Tamil Nadu and the 6th highest in the country. Located in the ever green Palani Hills, this long and narrow strip of water can be viewed from the Dum Dum Rock view tower. And yes, ideal to capture the perfect photo! If it isn't already, this needs to make your list of places to visit in Kodaikanal.
8. Silver Cascade Falls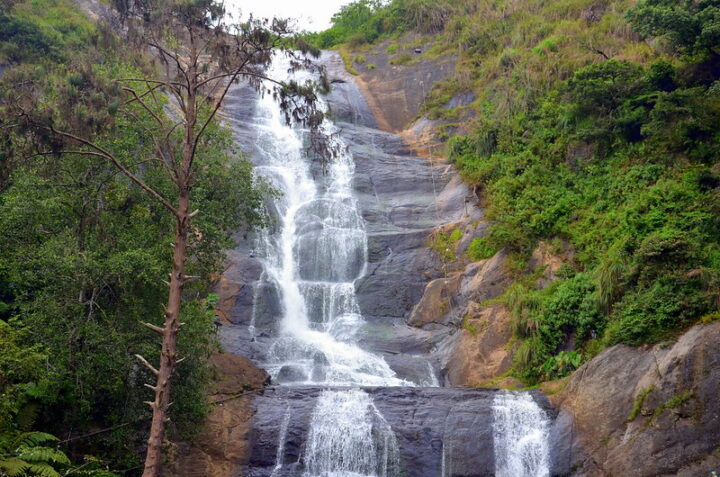 Silver Cascade Falls gets its water from the over flowing Kodai-lake with water falling from a height of 180m. As a result of its magnificence and beauty it has become one of the popular tourist places in Kodaikanal. If the temperature is right and the weather gods are with you, one can go for a dip as well. Local vendors offer some delicious fruits to munch on.
Viewpoints in Kodaikanal
9. Green Valley View Point
Green Valley View Point is one of those Kodaikanal places which gives you a panoramic view of the hills, valleys and plains making it look surreal. One can also see the Vaigai dam from here which is definitely a stunning sight. Formerly it was known as the Suicide Point, because of more than 5000ft deep valley. Make sure you travel safe.
10. Dolphin's Nose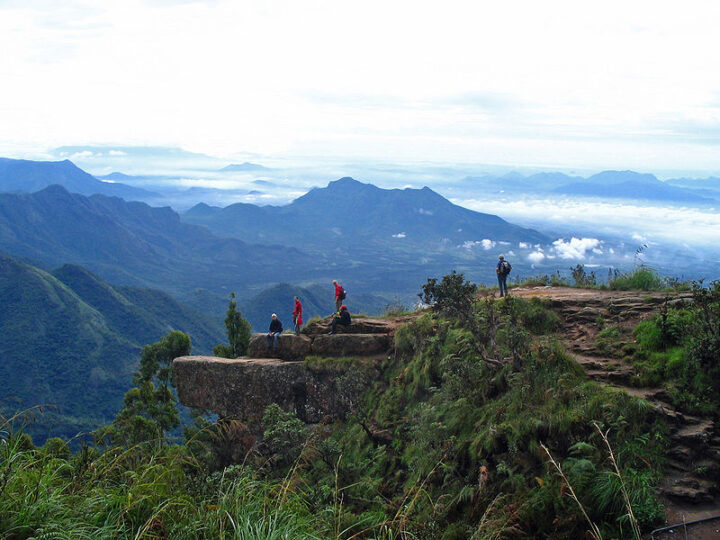 Dolphin's Nose has to be one of the most popular places to see in Kodaikanal. This view point has it all, the trek up to the view point, waterfall along the trek and at the end of it all the mesmerizing scenery which is not to be missed. And the viewpoint gets its name from the dolphin's nose-shaped like rock it is based on. Going a bit further on the trails gets you to the another viewpoint by the name Echo Rock.
11. Moir Point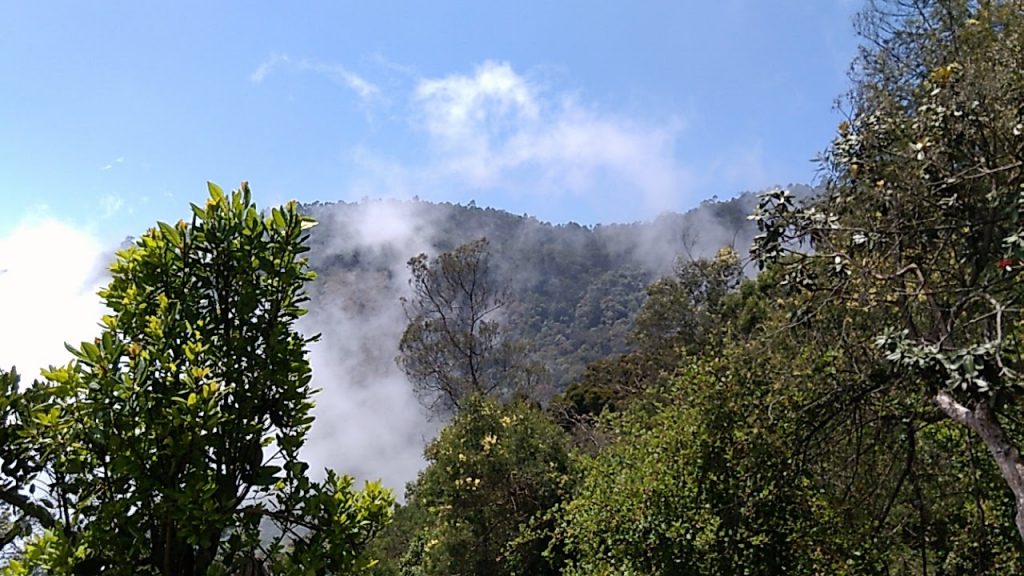 Moir Point marks the entrance of the forest that takes you to the beautiful Berijam Lake. The point was named after Sir Thomas Moir who kicked off the contruction of Groschen Road in 1929 CE. Moir point is always bustling with tourists and its no surprise that the reason for that is the spectacular view of the valley from this point. This one definitely has to make your list of Kodaikanal sightseeing places.
12. Upper Lake View Point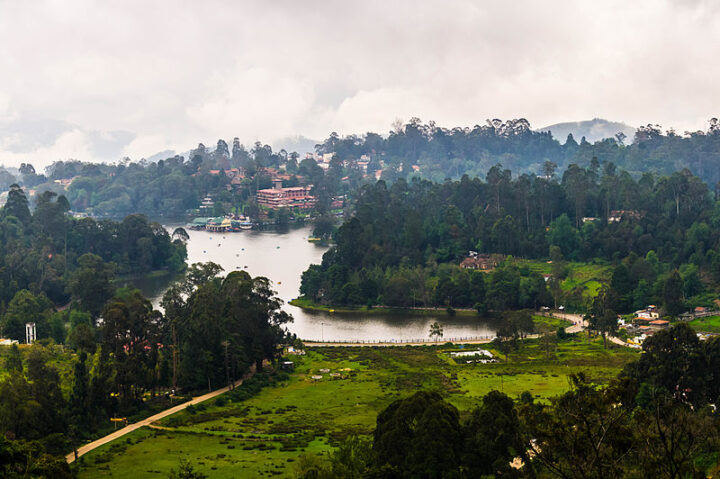 Upper Lake View Point is the perfect point to get the closest possible birds eye view of the star-shaped Kodaikanal Lake. This may not be the most popular Kodaikanal tourist place, but it offers a splendid view of the lake and the greenery all around. Given the perfect background, drive here for a quick photography session.
Parks and Forests in Kodaikanal
13. Bryant Park Kodaikanal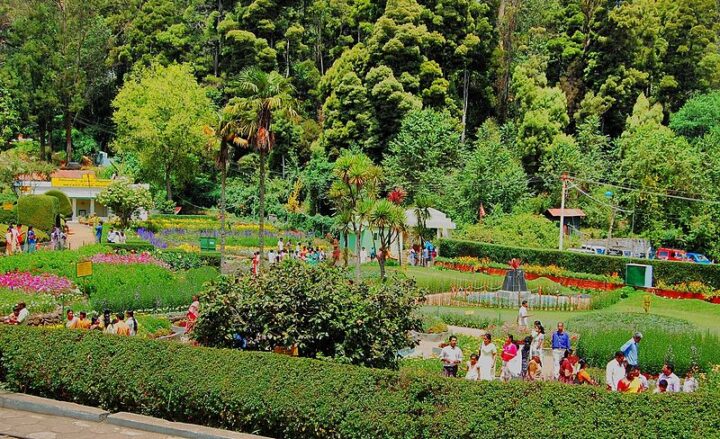 Bryant Park is definitely one of the most popular attractions in Kodaikanal. If Kodaikanal is nature's treat, Bryant Park is the dessert. Bryant Park is a botanical park and is home to a wide variety of flowers, hybrids and grafts. During the Annual Summer Festival, Department of Horticulture organizes a flower show at Bryant Park which is a thing of enthralling beauty. Any list of places to visit in Kodaikanal, is incomplete without Bryant Park!
14. Chettiar Park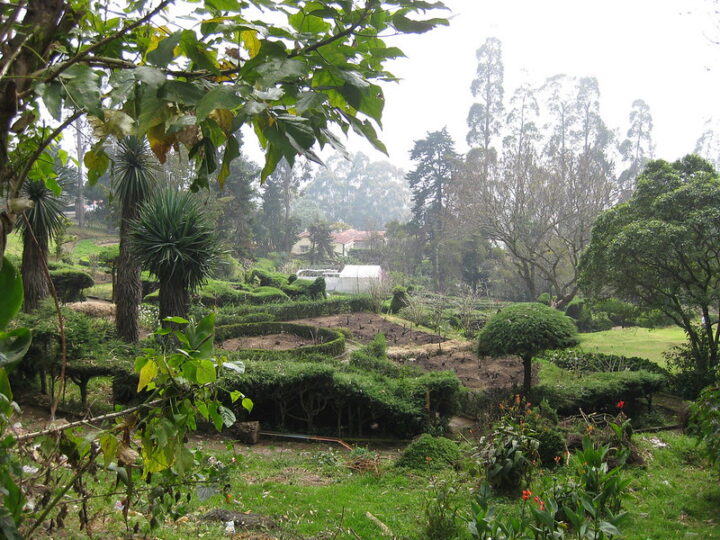 Chettiar Park, situated about 3km from Kodaikanal, is a relatively small park. Most popular for its Kurinji Flower that blooms every 12 years, Chettiar Park is a good picnic spot amongst the nature. The park is enroute to Kurinji Andavar Temple and boasts a wide range of flowering plants.
15. Pine Forest Kodaikanal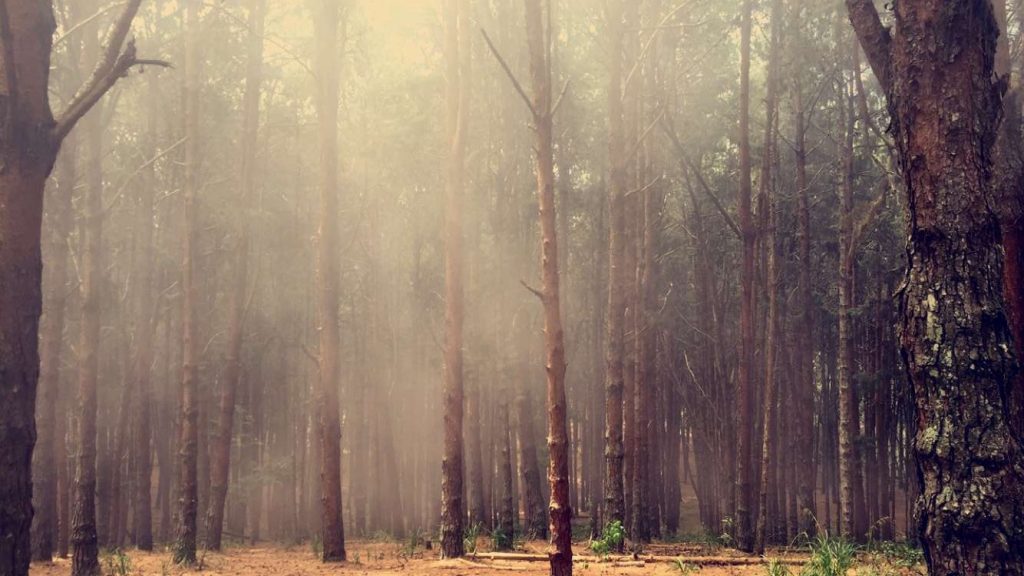 If you think you have seen this place before, you most probably have. A number of movie scenes have been shot here. Pine Forest has a mystical feeling about it. It has vibes that are so peaceful and a walk amongst the majestic pine trees can really unwind you. This picturesque Kodaikanal forest provides you with the perfect backdrop for photography.
16. Coaker's Walk
If there ever was a way to really feel the nature, this 1km long walking plaza carved in the mountains is definitely the closest experience. The walk offers some of the most splendid views you are ever likely to see and is always bustling with people. Constructed in 1872 by Lt. Coaker, is one of the most popular places to visit in Kodaikanal.
Rocks and Caves
17. Pillar Rocks Kodaikanal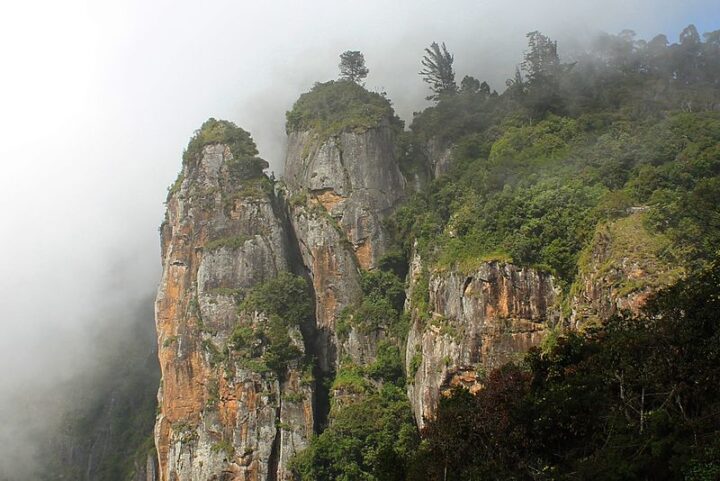 Pillar Rocks are a marvel of nature getting its name from three boulders standing 400ft high at the edge of the Guna caves. Providing you with the opportunity to get the perfect view of the hills from this point, Pillar Rocks has definitely become a checklist item for everyone taking a trip to Kodaikanal. Also, the mini garden at this place makes it a good picnic spot.
18. Guna Caves
Tucked amidst the Pillar Rocks, the clouds surrounding the Guna Caves gives it a mysterious feel. Discovered by an English Officer, B.S. Ward in 1821CE, Guna Caves were known as Devil's Kitchen. Since the Tamil movie "Guna" was shot here, the caves have been popularly known as the Guna Caves. Head here for some out of the world photos. Unfortunately, for security reasons you can only see the caves from a distance.
19. Kukkal Caves
At about 40km from Kodaikanal, it is one of the farthest places to visit in Kodaikanal on this list. Nonetheless it is worth it for its trekking and camping experinence. However, prior permission from the Forest Department is required. At one point in time, these caves were the settlement for the Paliyan Tribe. Now, one can witness overhanging slabs of various types of metamorphic rocks.
Kodaikanal Churches and Temples
20. La Salette Church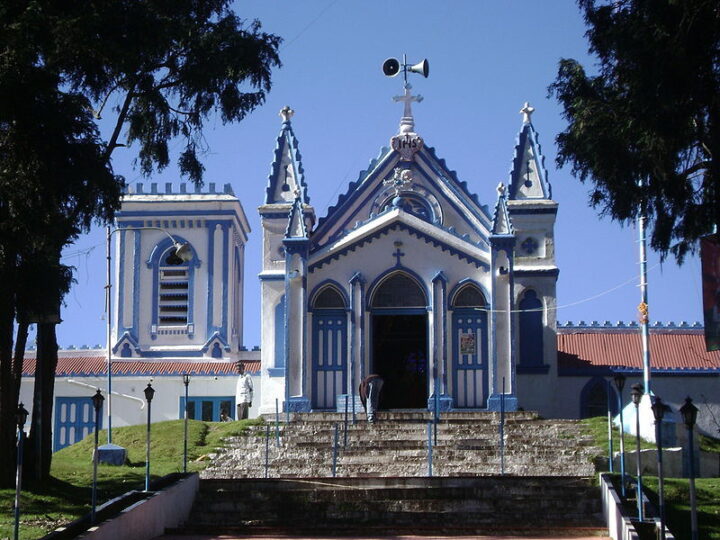 Built over a century ago, the church is dedicated to "Our Lady of La Salette" (believed to be an apparition of Mother Mary). Inspired by French architecture and influenced by Tamil architecture, this was the first church in Kodaikanal. Church is open to locals and tourists alike. Feel free to visit the place to appreciate the architecture as well as sit in masses for its spiritual essence.
Another popular church is Lutheran church. Built in 1932, it is a marvel of Gothic architecture. This place displays the life of Jesus Christ through its varied batiks and modern paintings.
21. Kurinji Andavar Temple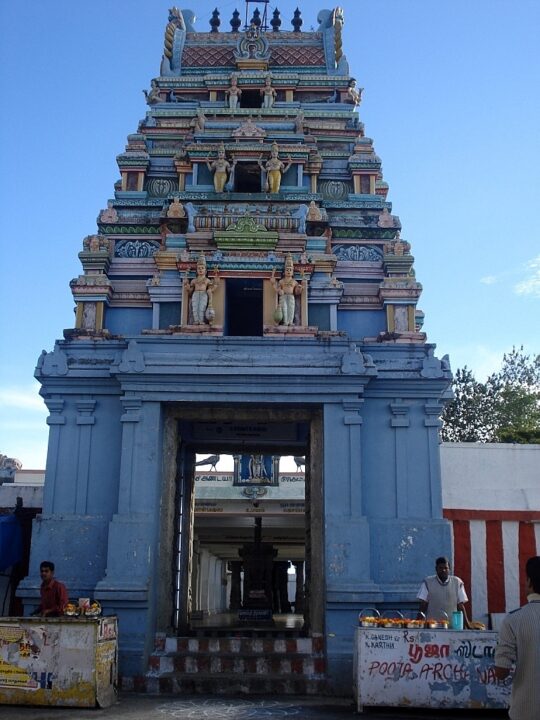 Kurinji Andavar Temple is dedicated to Lord Muruga. This temple is really a good starting point to feel and learn more about the South Indian culture. Lord Muruga is also referred to as "God of Hill". Additionally, the Kurinji temple has connection with the Kurinji flower that blooms every 12 years. Last time it bloomed was 2018. Be sure to visit this Kodaikanal temple for some peaceful time.
Kodaikanal Trekking and Biking
22. Perumal Peak
Perumal Peak is one of the best places to visit in Kodaikanal for all the adventure seekers. Standing at 8005ft high, the peak offers one of the most splendid views of the Western Ghats. This 7km long trek takes about 4 hours to reach to the top and travelers are allowed to camp without any permissions. Alongside trekking, Perumal Peak offers mountain biking trails which is very rare to do in Kodaikanal.
23. 80 Mile Round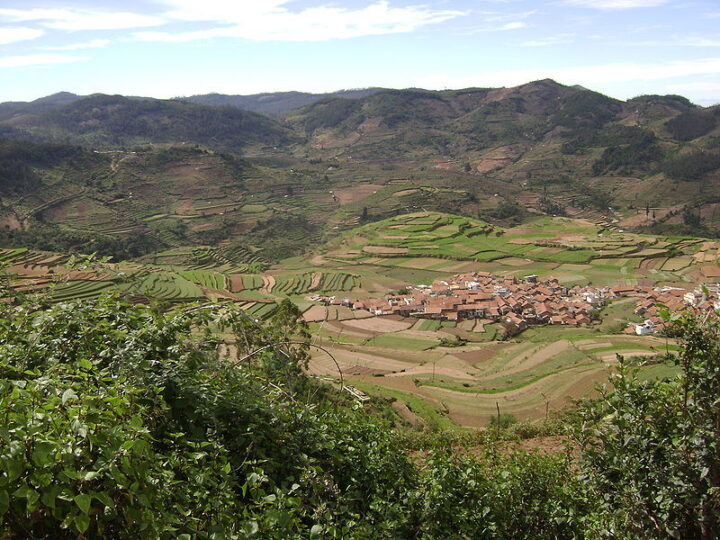 80 Mile Round is a 3-4 days long trek from Berijam Lake to Poombarai Village. Known for its beautiful scenery throughout the trek, this is the perfect place to get your daily dose of the adrenaline rush. It is advised to hire local guides for the trek as it can prove out to be confusing for first timers. Also, one needs to take prior permission to stay at the jungle resorts. This is definitely one of the more scenic places near Kodaikanal.
24. Canopy Hill, Vattakanal
The Canopy Hill trek starts from the town of Periyakulam and ends at Vattakanal. One gets to trek through the lush green Vellagavi forest and get lost the in the sweet chirping of the birds. Generally people finish this trek over two days, taking a halt at the Vellagavi Village. The people at this village are extremely hospitable and will welcome you with open arms. It is recommended to hire a local guide for the trek. Some of the views from this trek will definitely leave you wanting more of Kodaikanal hill station.
Best Bakeries in Kodaikanal
25. Kodai Chocolate Factory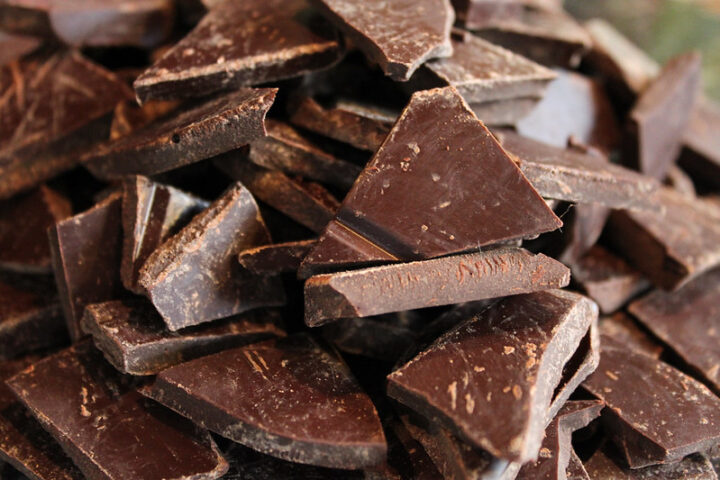 Incepted in 1999, Kodaikanal Chocolate Factory has been at it for a couple decades now and in turn have mastered the art of making homemade chocolates. Who misses on chocolates? Let alone the homemade ones with perfect ingredients? Their product line extends to essential and aromatic oils, herbal teas, coffee and spices. Make sure you visit and indulge yourselves with some quality products.
26. Pastry Corner
Pastry corner is in the heart of Kodaikanal and always packed with people. There has never been a sweet tooth that came here and left unsatisfied. The place is popular for its pastries, brownies and ice creams. Also, they serve filter coffee which is definitely one of the better ones in the town. And rest assured they always serve everything fresh.
Science, History and Fun
27. Kodaikanal Solar Observatory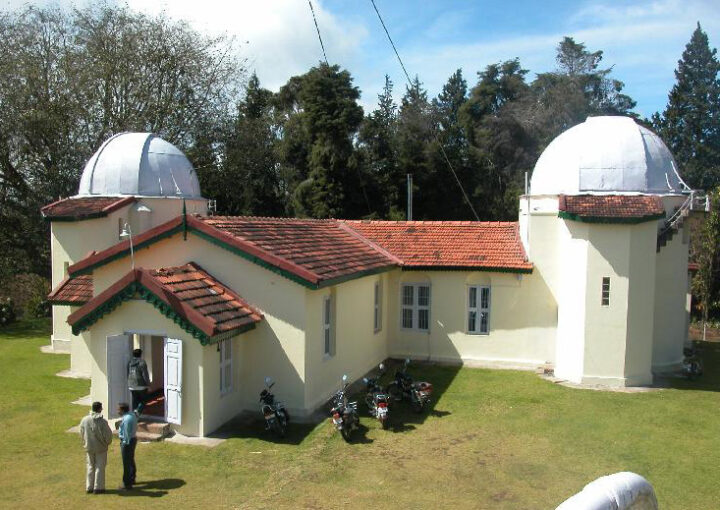 Built in 1899, this Kodaikanal observatory is held in high regard amongst the Astrophysics circles. Geographically, it was built so as to minimize any disruptions in its observation of the solar activity. The library at the observatory boasts of invaluable data. Tourists have this on their list of Kodaikanal places to visit in order to appreciate its contribution to Science and visit the Solar Observatory Museum. If you are lucky enough to be able to convince the officials, make sure to observe stars and planetary movements at night.
28. Wax Museum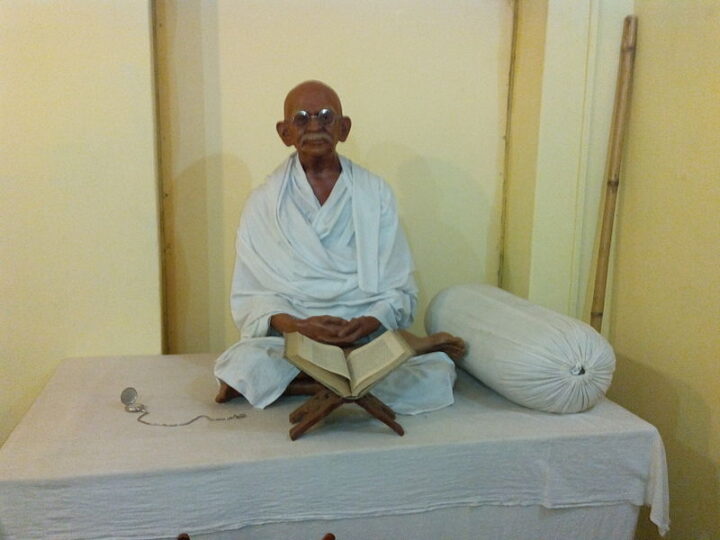 One of the oldest wax museums in India, this Kodaikanal Wax Museum is home to a wide array of wax statues. Right from, freedom fighters like Mahatma Gandhi, to saints like Adi Shankaracharya. There are other statues like that of Lord Krishna and Sai Baba to reflect the religion's influence on India. Beyond this, the museum has some interesting statues representing the ways of the lives of natives and an interesting take on Da Vinci's "The Last Supper".
29. Anna Salai Market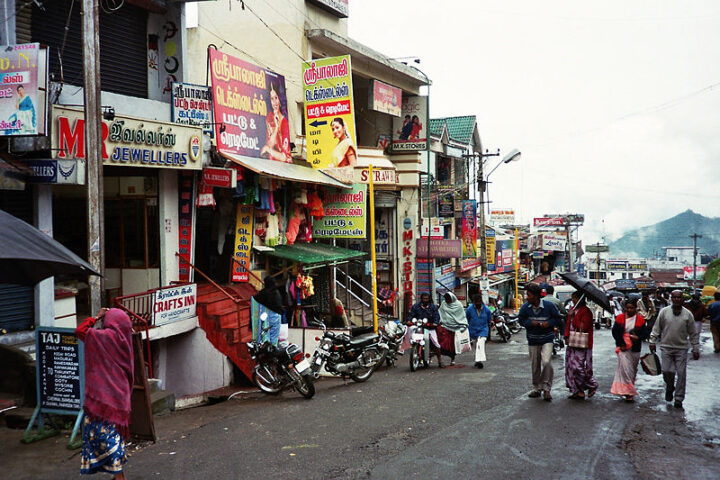 Anna Salai Market is quite the shopping hub selling a wide variety of things. Handicrafts are one of the popular things that tourists indulge themselves in. The market also sells shawls, jewelry, walnut wood items and leather products amongst other things. This is the best place for shopping in Kodaikanal.
30. Shembaganur Museum of Natural History
Shembaganur Museum boasts of one of the best orchidariums in the country hosting about 300 species of flowers and plants. Other than that the museum holdings reflect the Anthropology, Handicrafts and Fauna with some very good compilations. Given the wide variety of its collections, historical information associated with it and pleasantly beautiful plants, this place makes it to most of the Kodaikanal tourist places list.
31. Dolmen Circle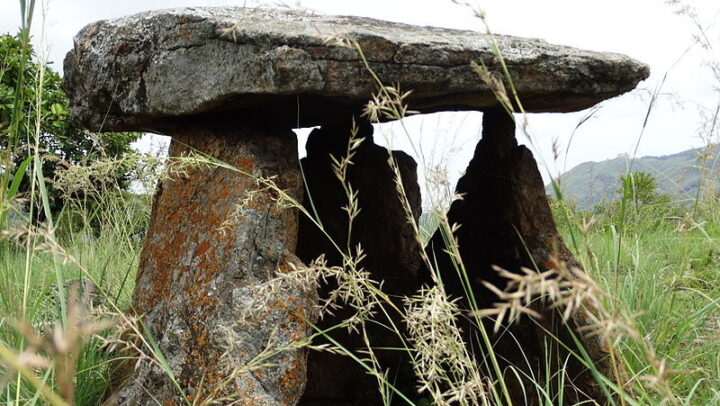 As close to nature as Kodaikanal is, it has enriching history as well. Dolmen circle is a testament to that fact. It is known to have pre-historic remains dating back to 5000BC. Anthropologists believe the pre-historic man from the Stone Age and Iron Age used this site as the burial ground and for dwelling. It is not daily that you get to see an element from the stone age first hand.
32. Night Safari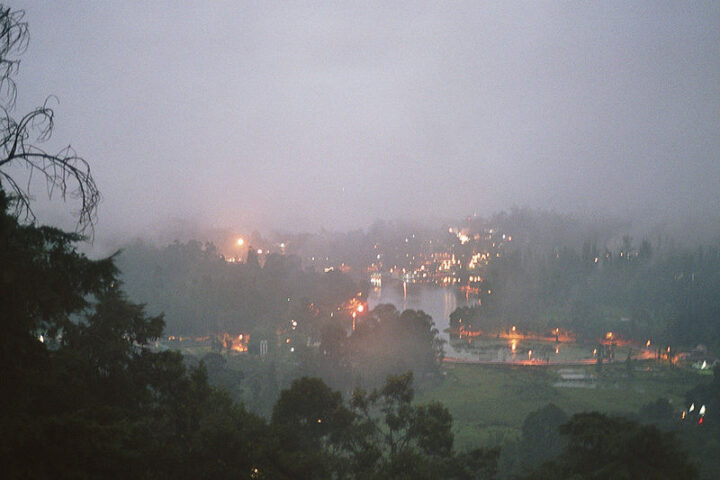 Night Safari is one of the interesting things to do in Kodaikanal. It gives you some breathtaking views of Mango City, Palani Temple and the Upper Lake. You also get to see bisons, wild boars and porcupines strutting in their natural habitat.
With this, we come to an end to this amazing list of places that you can visit on your trip to Kodaikanal. Safe travels!
---
Have you made a list of places to visit in Kodaikanal yet? Let us know some of your favourite ones in comments below!
PIN THIS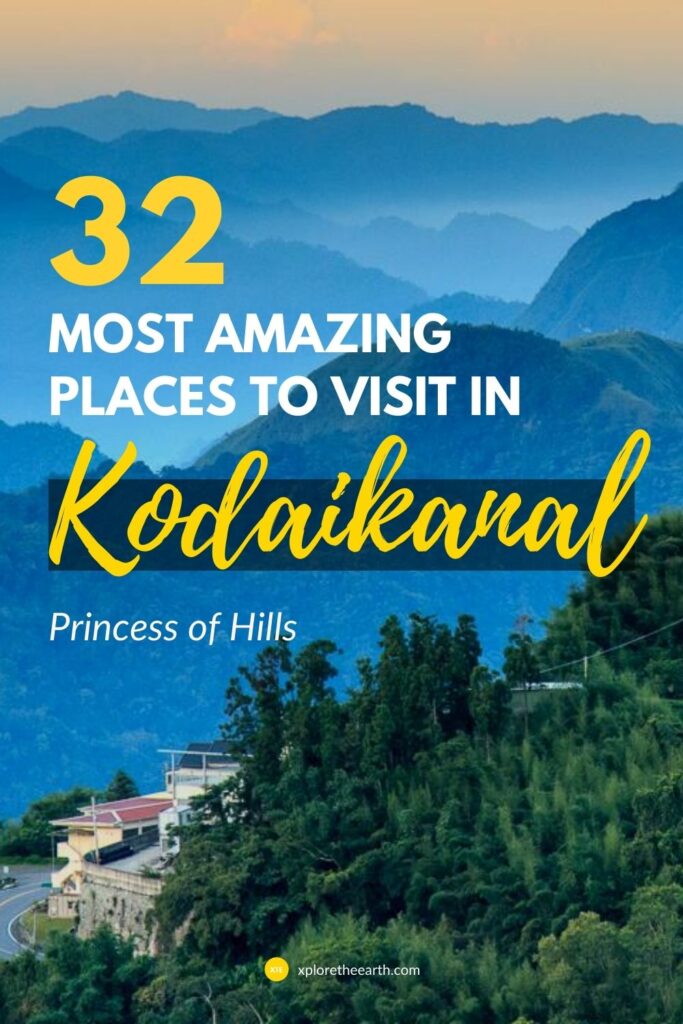 ENJOYED READING ABOUT PLACES TO VISIT IN KODAIKANAL?
Read more articles related to this beautiful hill station:
Visiting Kodaikanal in 2 Days
Complete guide to visiting Vattakanal
Want to explore more of South India? Start right here!
Backpacking and Camping in Gokarna
Exploring Rustic Ruins of Hampi
A weekend itinerary to enjoy Mysore
SUBSCRIBE IF YOU LIKED OUR CONTENT
We create new exciting travel content, curate an excellent social feed and also organise experiences like these. If you enjoyed our content, stay on our mailing list to hear from us about new exciting things we create and curate!
Processing…
Success! You're on the list.
Whoops! There was an error and we couldn't process your subscription. Please reload the page and try again.
---
Ensure you travel responsibly and keep your carbon footprint to the minimum. Happy Xploring!
---